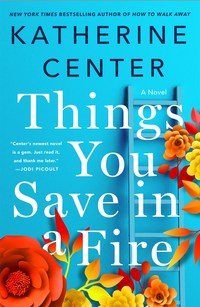 St. Martin's Press
August 2019
On Sale: August 13, 2019
320 pages
ISBN: 1250047323
EAN: 9781250047328
Kindle: B07J4WHC78
Hardcover / e-Book
Add to Wish List

From the New York Times bestselling author of How to Walk Away comes a stunning new novel about courage, hope, and learning to love against all odds.

Cassie Hanwell was born for emergencies. As one of the only female firefighters in her Texas firehouse, she's seen her fair share of them, and she's a total pro at other people's tragedies. But when her estranged and ailing mother asks her to give up her whole life and move to Boston, Cassie suddenly has an emergency of her own.

The tough, old-school Boston firehouse is as different from Cassie's old job as it could possibly be. Hazing, a lack of funding, and poor facilities mean that the firemen aren't exactly thrilled to have a "lady" on the crew--even one as competent and smart as Cassie. Except for the infatuation-inspiring rookie, who doesn't seem to mind having Cassie around. But she can't think about that. Because love is girly, and it's not her thing. And don't forget the advice her old captain gave her: Never date firefighters. Cassie can feel her resolve slipping...and it means risking it all--the only job she's ever loved, and the hero she's worked like hell to become.

Katherine Center's Things You Save in a Fire is a heartfelt and healing tour-de-force about the strength of vulnerability, the nourishing magic of forgiveness, and the life-changing power of defining courage, at last, for yourself.
Start Reading THINGS YOU SAVE IN A FIRE Now

Our Past Week of Fresh Picks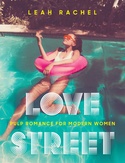 LOVE STREET
by Leah Rachel
Featured as Fresh Pick on September 21, 2019
Visually arresting, irresistibly sexy, and ferociously funny, this faux 1980s pulp love magazine is the perfect beach read, coffee table accessory, or gift from the Read More »
MET HER MATCH
by Jude Deveraux
Featured as Fresh Pick on September 20, 2019
In small towns, no one lets the facts get in the way of juicy gossip…Terri Rayburn is a girl with a reputation. She Read More »

Get ready to fall in love with two amazing characters.
SWORD AND PEN
by Rachel Caine
Featured as Fresh Pick on September 19, 2019
With the future of the Great Library in doubt, the unforgettable characters from Ink and Bone must decide if it\'s worth saving in this Read More »

Phenomenal conclusion to a must-read series for all steampunk fans!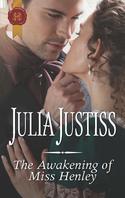 THE AWAKENING OF MISS HENLEY
by Julia Justiss
Featured as Fresh Pick on September 18, 2019
After five seasons…She was still on the shelf!Part of The Cinderella Spinsters. Miss Emma Henley knows she's neither pretty nor Read More »

Character growth makes this sensuous and witty romance a balm for the soul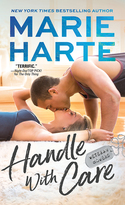 HANDLE WITH CARE
by Marie Harte
Featured as Fresh Pick on September 17, 2019
Evan Griffith has had a hell of a day. . . And that was before he met the stunning, sexy woman having a meltdown. Evan Griffith Read More »

HANDLE WITH CARE has great storytelling and a to-die-for hero!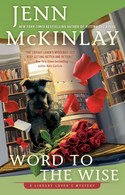 WORD TO THE WISE
by Jenn McKinlay
Featured as Fresh Pick on September 16, 2019
It's no-holds-barred murder, in the latest page-turning Library Lover's Mystery from the New York Times bestselling author of Hitting the Read More »

Roses are Read...

Heart-stopping and a mix of thrills and classic cozy mystery staples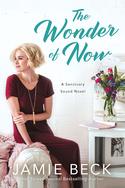 THE WONDER OF NOW
by Jamie Beck
Featured as Fresh Pick on September 15, 2019
Moving on has never been harder—or so perfectly unpredictable… Peyton Prescott would give anything for the carefree life she knew before breast Read More »

What to expect of someone finding their way again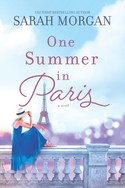 ONE SUMMER IN PARIS
by Sarah Morgan
Featured as Fresh Pick on September 14, 2019
USA TODAY bestselling author Sarah Morgan returns with this heartwarming novel about the power of friendship, love and what happens when an ending is just Read More »

A story about friendship and kindred spirits in beautiful Paris...

A lovely and heartwarming story of female friendship, life challenges, and the magic of Paris!

Love, loss, and an unlikely friendship to last a lifetime!