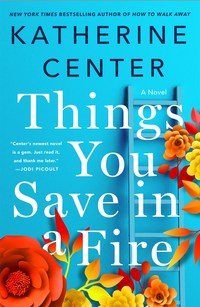 St. Martin's Press
August 2019
On Sale: August 13, 2019
320 pages
ISBN: 1250047323
EAN: 9781250047328
Kindle: B07J4WHC78
Hardcover / e-Book
Add to Wish List

From the New York Times bestselling author of How to Walk Away comes a stunning new novel about courage, hope, and learning to love against all odds.

Cassie Hanwell was born for emergencies. As one of the only female firefighters in her Texas firehouse, she's seen her fair share of them, and she's a total pro at other people's tragedies. But when her estranged and ailing mother asks her to give up her whole life and move to Boston, Cassie suddenly has an emergency of her own.

The tough, old-school Boston firehouse is as different from Cassie's old job as it could possibly be. Hazing, a lack of funding, and poor facilities mean that the firemen aren't exactly thrilled to have a "lady" on the crew--even one as competent and smart as Cassie. Except for the infatuation-inspiring rookie, who doesn't seem to mind having Cassie around. But she can't think about that. Because love is girly, and it's not her thing. And don't forget the advice her old captain gave her: Never date firefighters. Cassie can feel her resolve slipping...and it means risking it all--the only job she's ever loved, and the hero she's worked like hell to become.

Katherine Center's Things You Save in a Fire is a heartfelt and healing tour-de-force about the strength of vulnerability, the nourishing magic of forgiveness, and the life-changing power of defining courage, at last, for yourself.
Start Reading THINGS YOU SAVE IN A FIRE Now

Our Past Week of Fresh Picks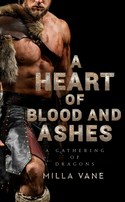 A HEART OF BLOOD AND ASHES
by Milla Vane
Featured as Fresh Pick on February 20, 2020
A generation past, the western realms were embroiled in endless war. Then the Destroyer came. From the blood and ashes he left behind, a tenuous Read More »

Barbarian brute teams up with brains and beauty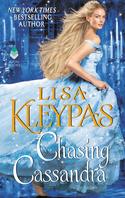 CHASING CASSANDRA
by Lisa Kleypas
Featured as Fresh Pick on February 19, 2020
Everything has a price . . . Railway magnate Tom Severin is wealthy and powerful enough to satisfy any desire as soon as it arises. Anything—or Read More »

CHASING CASSANDRA has a couple with an electric connection and superb storytelling!

Lisa Kleypas at her absolute best!!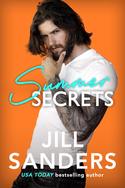 SUMMER SECRETS
by Jill Sanders
Featured as Fresh Pick on February 18, 2020
For Hannah Rodgers, running an adult summer camp with her four best friends is the ideal distraction from her controlling family. She's worked Read More »

A thrilling mix of mystery and romance!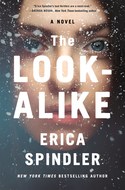 THE LOOK-ALIKE
by Erica Spindler
Featured as Fresh Pick on February 17, 2020
From Erica Spindler, the New York Times bestselling author of The Other Girl and Justice for Sara comes The Look-Alike, a thrilling psychological drama Read More »

Who was supposed to die--Sienna Scott or The Look-Alike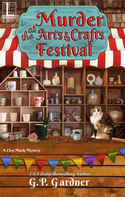 MURDER AT THE ARTS AND CRAFTS FESTIVAL
by G.P. Gardner
Featured as Fresh Pick on February 16, 2020
It's late March in Fairhope, Alabama, and artists from around the country are flocking to the bayside town's Arts & Crafts Read More »

Who killed Twinkle Thaw?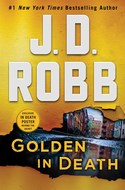 GOLDEN IN DEATH
by J.D. Robb
Featured as Fresh Pick on February 15, 2020
In the latest thriller in the #1 New York Times bestselling series, homicide detective Eve Dallas investigates a murder with a mysterious motive—and Read More »

Opening packages can be deadly....

I can't imagine my bookshelves without Eve and Roarke on them.

50 books and still going strong!

Kick butt homicide detective find her Golden killer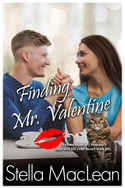 FINDING MR. VALENTINE
by Stella MacLean
Featured as Fresh Pick on February 14, 2020
Cookie Carmichael has spent her marriage being the perfect wife and mother, and taken her husband's philandering ways in stride to keep up Read More »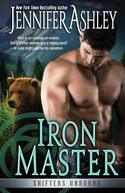 IRON MASTER
by Jennifer Ashley
Featured as Fresh Pick on February 13, 2020
Stuart Reid is an Iron Master—a Dark Fae with a rare ability to make iron do his bidding. Exiled by the High Fae Read More »

A terrific tale of magic and family with an epic love story!