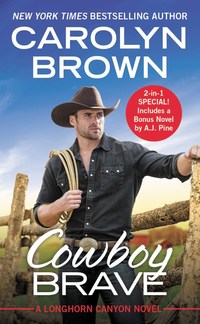 Longhorn Canyon
Forever
January 2019
On Sale: January 8, 2019
640 pages
ISBN: 1538744937
EAN: 9781538744932
Kindle: B07CWPSM38
Mass Market Paperback / e-Book
Add to Wish List

TWO BOOKS IN ONE! AN ALL-NEW CAROLYN BROWN BOOK,
PLUS SECOND CHANCE COWBOY BY A.J. PINE.
This city girl's about to get a dose of cowboy charm
Emily Baker doesn't rough it - anymore. Born and raised on a farm, she's worked hard to distance herself from that life, thank you very much. But when the seniors at the nursing home where she works beg for a ranch retreat, she caves and heads up to the Longhorn Canyon spread. With one glance at the sexy cowboy who opens the door, she's suddenly thinking a week with him might not be so bad after all.
Justin Maguire doesn't quite know what to do with the gorgeous woman who shows up on his doorstep. She's all curves and confidence-even after stepping in a cow pile. Too bad she's determined not to fall for a cowboy. But with the help of five nosy, matchmaking seniors, he might just convince her he's worth the risk.
SECOND CHANCE COWBOY
Once a cowboy, always a cowboy! Jack Everett can handle working on the ranch, but turning around the failing vineyard he's also inherited? That requires working with the woman he never expected to see again.
Excerpt
After a forty-minute drive, Emily found the ranch with no problem. She parked and checked her reflection in the rear view mirror. She fluffed up her dark brown shoulder-length hair, and reapplied her bright red lipstick.
She took a deep breath and wished that she'd figured out a better plan than just flying by the seat of her pants. Trying to figure out what to say first, she wasn't watching where she was going and her heel sunk into a gopher hole. She regained her footing just in time to avoid falling face first, but in doing so, she stepped in pile of fresh cow manure.
"Shit!" she muttered.
Amen, her grandmother's voice popped into her head.
And if that wasn't embarrassing enough, just then a tall cowboy with steel blue eyes opened the door and stepped out on the porch. Lord, have mercy.
"Can I help you?" he asked.
She opened the gate into the yard and said, "I'm Emily Baker. We visited on the phone last evening." She looked up into steely blue eyes.
"My brother, Cade, is the one that you talked to. He forgot that he had another meeting this morning in Wichita Falls. I'm Justin Maguire. Please come right in." He stood to one side and motioned her inside.
She couldn't track cow crap inside the house so she kicked off her shoes, leaving them on the porch. She glanced down at her chipped toe nail polish and wished that she'd taken time to redo them. But not even ugly toe nails would keep her from her mission—not after that send-off at the center.
"Should've been a little more careful about where I was steppin'," she said.
Justin grinned. "That's part of ranch life, darlin'. Evidently you haven't lived on one."
Oh, honey, you are so wrong about that, she thought.
She studied him from the corner of her eye as they crossed the foyer and entered a huge living room. Scruff covered his square jaw, but she could see a very slight cleft in his chin. He walked with the cowboy swagger and confidence that would have women falling all over him. And he'd called her darlin'—did he flirt with everyone?
"We can talk in here, Emily. Have a seat anywhere. Sorry about the mess."
"Thanks. I work at the Oakview Retirement Center in Bowie. Cade and I were going to talk about renting your bunkhouses for a week. Did he let you know if y'all have made a decision?" She spit it all out at once without taking a breath as she sat on the edge of the sofa, legs crossed at the ankle and back straight.
"He only told me that someone from the retirement center was coming by to visit about something as he was walking out the door fifteen minutes ago, but this is the first I'm hearing about it." His forearms bulged beneath the rolled up sleeves of his black, pearl snap shirt and his hands were huge.
She had to look at him to talk to him, but when she did she noticed that the top two snaps of his shirt were undone, giving her a peek at light brown chest hair. She couldn't get her thoughts together looking right at him. She'd expected the Maguire brothers to be her dad's age. "There are five elderly folks at the center. They have some problems but basically they're pretty spry to be in their seventies." She glanced down at the coffee table where papers were strewn about. "You're building a house? Are you an architect? I thought the Maguires were ranchers."
"We are but I'm trying my hand at drawing up the plans for our foreman and his new wife," he answered.
Emily leaned forward. "Doesn't look like it's going to be very big."
"Not here at first but the design will make it easy to add on later." He chose a chair close to the coffee table where the plans were laid out. "So tell me, Miz Barker, more about this idea you've got."
"Baker, not Barker," she corrected him.
"Sorry about that. I'm better with faces than names. Might not be real good with names, but I never forget a pretty face." He raked his fingers through light brown hair that had definitely had a cowboy hat settled on it not long ago.
Don't flirt with me, cowboy, she thought.
Start Reading COWBOY BRAVE Now

Our Past Week of Fresh Picks
FIX HER UP
by Tessa Bailey
Featured as Fresh Pick on June 16, 2019
New York Times bestseller Tessa Bailey delivers a fun, sexy romantic comedy perfect for fans of Christina Lauren and Sally Thorne.Georgette Castle\'s family Read More »

A sexy start to a new contemporary series... Super HOT!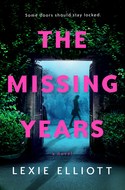 THE MISSING YEARS
by Lexie Elliott
Featured as Fresh Pick on June 15, 2019
The French Girl captivated readers with a twisting tale of psychological suspense. Now author Lexie Elliott heads to the foothills of the Scottish Highlands, where Read More »

A spine-chilling thriller that leaves you pulsating through each page...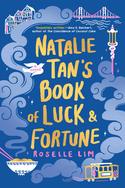 NATALIE TAN'S BOOK OF LUCK AND FORTUNE
by Roselle Lim
Featured as Fresh Pick on June 14, 2019
Lush and visual, chock-full of delicious recipes, Roselle Lim's magical debut novel is about food, heritage, and finding family in the most unexpected Read More »

A smashing debut that will leave readers hungry for more!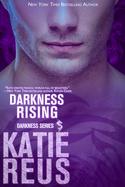 DARKNESS RISING
by Katie Reus
Featured as Fresh Pick on June 13, 2019
From USA Today bestselling author Katie Reus comes the final story in the sensual, pulse-pounding Darkness series… When a bringer of death… Awakened after Read More »

Blow your mind finale!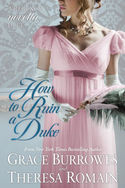 HOW TO RUIN A DUKE
by Grace Burrowes, Theresa Romain
Featured as Fresh Pick on June 12, 2019
Grace Burrowes and Theresa Romain team up to set two Regency novellas against a backdrop of scandal, intrigue, and literary mischief inspired by the real Read More »

The very definition of stellar writing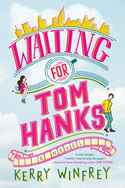 WAITING FOR TOM HANKS
by Kerry Winfrey
Featured as Fresh Pick on June 11, 2019
A rom-com-obsessed romantic waiting for her perfect leading man learns that life doesn't always go according to a script in this delightfully Read More »

Don't wait to read this delightful rom-com!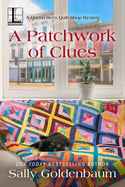 A PATCHWORK OF CLUES
by Sally Goldenbaum
Featured as Fresh Pick on June 10, 2019
On her morning jog, Portia Paltrow comes upon the dead body of antiques store owner and college professor Owen Hill, sprawled across the back doorstep Read More »

Can the quilters uncover a murderer?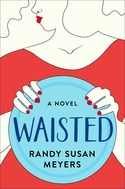 WAISTED
by Randy Susan Meyers
Featured as Fresh Pick on June 9, 2019
In this provocative, wildly entertaining, and compelling novel, seven women enrolled in an extreme weight loss documentary discover self-love and sisterhood as they enact Read More »

Can weight loss really solve everyone's problem?