Not fiction but still important today!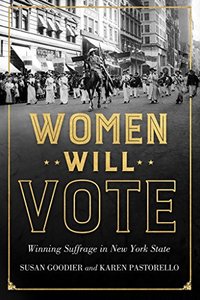 Winning Suffrage in New York State
Cornell University Press
September 2017
On Sale: September 15, 2017
302 pages
ISBN: 1501705555
EAN: 9781501705557
Kindle: B0764JGJ2H
Hardcover / e-Book
Add to Wish List

WOMEN WILL VOTE celebrates the 2017 centenary of women's right to full suffrage in New York State. Susan Goodier and Karen Pastorello highlight the activism of rural, urban, African American, Jewish, immigrant, and European American women, as well as male suffragists, both upstate and downstate, that led to the positive outcome of the 1917 referendum. Goodier and Pastorello argue that the popular nature of the women's suffrage movement in New York State and the resounding success of the referendum at the polls relaunched suffrage as a national issue. If women had failed to gain the vote in New York, Goodier and Pastorello claim, there is good reason to believe that the passage and ratification of the Nineteenth Amendment would have been delayed.
WOMEN WILL VOTE makes clear how actions of New York's patchwork of suffrage advocates heralded a gigantic political, social, and legal shift in the United States. Readers will discover that although these groups did not always collaborate, by working in their own ways toward the goal of enfranchising women they essentially formed a coalition. Together, they created a diverse social and political movement that did not rely solely on the motivating force of white elites and a leadership based in New York City. Goodier and Pastorello convincingly argue that the agitation and organization that led to New York women's victory in 1917 changed the course of American history.
Start Reading WOMEN WILL VOTE Now

Our Past Week of Fresh Picks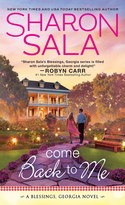 COME BACK TO ME
by Sharon Sala
Featured as Fresh Pick on September 21, 2018
After a crime pitted their families against each other, high school sweethearts Phoebe Ritter and Aidan Payne were forced to say a tearful goodbye. Phoebe Read More »

Welcome back to Blessings, Georgia! A novel of second chances at love.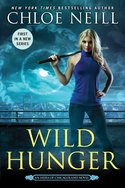 WILD HUNGER
by Chloe Neill
Featured as Fresh Pick on September 20, 2018
In the first thrilling installment of Chloe Neill's spinoff to the New York Times bestselling Chicagoland Vampires series, a new vampire will find out Read More »

Who wants to sabotage the vampire peace talks?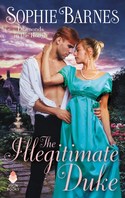 THE ILLEGITIMATE DUKE
by Sophie Barnes
Featured as Fresh Pick on September 19, 2018
The third enchanting novel in Sophie Barnes' Diamonds in the Rough seriesUnited in a common cause…Juliette Matthews longs to be much more than just Read More »

A perfectly delightful historical romance!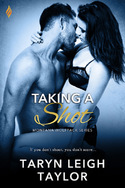 TAKING A SHOT
by Taryn Leigh Taylor
Featured as Fresh Pick on September 18, 2018
Hockey star Brett Sillinger's never been afraid of a little trouble. But when his personal life ends up in the tabloids, he knows his Read More »

A super sexy hockey romance with a hero you'll fall for!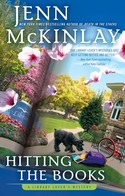 HITTING THE BOOKS
by Jenn McKinlay
Featured as Fresh Pick on September 17, 2018
It's murder by the book in the latest hit Library Lover's mystery from the New York Times bestselling author of Death in the Read More »

Another great chapter in this cozy mystery series!

A brilliant mash-up of gothic and cozy mystery goodness!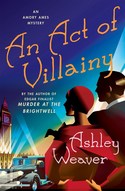 AN ACT OF VILLAINY
by Ashley Weaver
Featured as Fresh Pick on September 16, 2018
An Act of Villainy is an a gem, set in 1930s London and filled with style, banter, and twists that traditional mystery fans will positively Read More »

A masterpiece of misdirection, evil intentions, and terrifically twisted characters!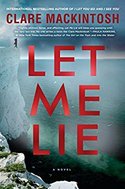 LET ME LIE
by Clare Mackintosh
Featured as Fresh Pick on September 15, 2018
The police say it was suicide.Anna says it was murder.They're both wrong.Last year, Tom and Caroline Johnson chose to end their Read More »

Suspense From Beginning to End

Terrifying drama you will not want to put down!
FACE OFF
by Brenda Novak
Featured as Fresh Pick on September 14, 2018
From New York Times bestselling author Brenda Novak comes Face Off, the next installment of Dr. Evelyn Talbot and her murderous home for psychopaths. SHE Read More »

Brace yourselves for the book you've been waiting for!

Can she win in a Face Off with the past?