Not fiction but still important today!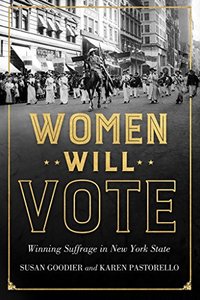 Winning Suffrage in New York State
Cornell University Press
September 2017
On Sale: September 15, 2017
302 pages
ISBN: 1501705555
EAN: 9781501705557
Kindle: B0764JGJ2H
Hardcover / e-Book
Add to Wish List

WOMEN WILL VOTE celebrates the 2017 centenary of women's right to full suffrage in New York State. Susan Goodier and Karen Pastorello highlight the activism of rural, urban, African American, Jewish, immigrant, and European American women, as well as male suffragists, both upstate and downstate, that led to the positive outcome of the 1917 referendum. Goodier and Pastorello argue that the popular nature of the women's suffrage movement in New York State and the resounding success of the referendum at the polls relaunched suffrage as a national issue. If women had failed to gain the vote in New York, Goodier and Pastorello claim, there is good reason to believe that the passage and ratification of the Nineteenth Amendment would have been delayed.
WOMEN WILL VOTE makes clear how actions of New York's patchwork of suffrage advocates heralded a gigantic political, social, and legal shift in the United States. Readers will discover that although these groups did not always collaborate, by working in their own ways toward the goal of enfranchising women they essentially formed a coalition. Together, they created a diverse social and political movement that did not rely solely on the motivating force of white elites and a leadership based in New York City. Goodier and Pastorello convincingly argue that the agitation and organization that led to New York women's victory in 1917 changed the course of American history.
Start Reading WOMEN WILL VOTE Now

Our Past Week of Fresh Picks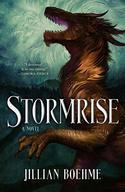 STORMRISE
by Jillian Boehme
Featured as Fresh Pick on January 25, 2020
If Rain weren't a girl, she would be respected as a Neshu combat master. Instead, her gender dooms her to a colorless future. When Read More »

As if going to war wasn't enough, this girl has to tackle dragons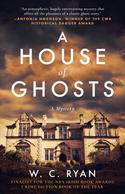 A HOUSE OF GHOSTS
by W.C. Ryan
Featured as Fresh Pick on January 24, 2020
Winter 1917. As the First World War enters its most brutal phase, back home in England, everyone is seeking answers to the darkness that has Read More »

Not all ghosts are hidden.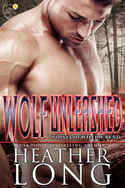 WOLF UNLEASHED
by Heather Long
Featured as Fresh Pick on January 23, 2020
Change swept through the packs of North America, leaving in its wake seven packs where once only five stood. Old enemies still lurk, past hatreds Read More »

Working together can be frustrating and fun!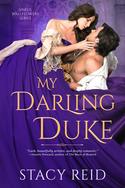 MY DARLING DUKE
by Stacy Reid
Featured as Fresh Pick on January 22, 2020
Miss Katherine Danvers has always been a wallflower. But now, with her family on the brink of financial ruin, she finds herself a desperate Read More »

The deceitful wallflower rocks the world of the reclusive duke...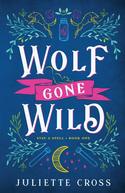 WOLF GONE WILD
by Juliette Cross
Featured as Fresh Pick on January 21, 2020
What's the worst thing that can happen to a werewolf? Unable to shift for three months, Mateo Cruz now knows all too well. His Read More »

A resplendent and red-hot romance for readers to feast on!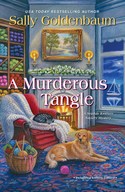 A MURDEROUS TANGLE
by Sally Goldenbaum
Featured as Fresh Pick on January 20, 2020
Birdie, Nell, Cass, and Izzy are prepping their coziest handiwork for a holiday gathering in Sea Harbor, Massachusetts. But as murder makes waves in their Read More »

A crafty hygge style mystery with red herrings aplenty!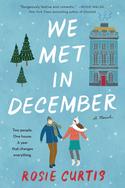 WE MET IN DECEMBER
by Rosie Curtis
Featured as Fresh Pick on January 19, 2020
Two people. One house. A year that changes everything. Twenty-nine-year-old Jess is following her dream and moving to London. It Read More »

What a difference a year makes...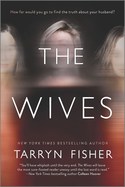 THE WIVES
by Tarryn Fisher
Featured as Fresh Pick on January 18, 2020
New York Times bestselling author Tarryn Fisher delivers a pulse-pounding, fast-paced suspense novel that will leave you breathless. A thriller you won&rsquo Read More »

A gasping tale between a woman, her husband, and his two other wives!