Not fiction but still important today!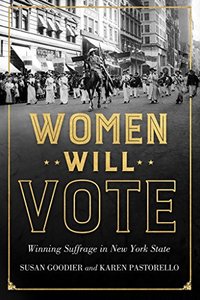 Winning Suffrage in New York State
Cornell University Press
September 2017
On Sale: September 15, 2017
302 pages
ISBN: 1501705555
EAN: 9781501705557
Kindle: B0764JGJ2H
Hardcover / e-Book
Add to Wish List

WOMEN WILL VOTE celebrates the 2017 centenary of women's right to full suffrage in New York State. Susan Goodier and Karen Pastorello highlight the activism of rural, urban, African American, Jewish, immigrant, and European American women, as well as male suffragists, both upstate and downstate, that led to the positive outcome of the 1917 referendum. Goodier and Pastorello argue that the popular nature of the women's suffrage movement in New York State and the resounding success of the referendum at the polls relaunched suffrage as a national issue. If women had failed to gain the vote in New York, Goodier and Pastorello claim, there is good reason to believe that the passage and ratification of the Nineteenth Amendment would have been delayed.
WOMEN WILL VOTE makes clear how actions of New York's patchwork of suffrage advocates heralded a gigantic political, social, and legal shift in the United States. Readers will discover that although these groups did not always collaborate, by working in their own ways toward the goal of enfranchising women they essentially formed a coalition. Together, they created a diverse social and political movement that did not rely solely on the motivating force of white elites and a leadership based in New York City. Goodier and Pastorello convincingly argue that the agitation and organization that led to New York women's victory in 1917 changed the course of American history.
Start Reading WOMEN WILL VOTE Now

Our Past Week of Fresh Picks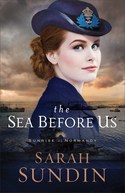 THE SEA BEFORE US
by Sarah Sundin
Featured as Fresh Pick on March 16, 2018
As D-Day approaches, American naval officer Lt. Wyatt Paxton is teamed up with Dorothy Fairfax, a British officer. Once they piece together family and Read More »
DAUGHTERS OF THE STORM
by Kim Wilkins
Featured as Fresh Pick on March 15, 2018
#SupernaturalThursday
Five very different sisters team up against their stepbrother to save their kingdom in this Norse-flavored fantasy epic—the start of a new series Read More »

Can you trust your sister when you both want the same thing?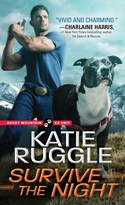 SURVIVE THE NIGHT
by Katie Ruggle
Featured as Fresh Pick on March 14, 2018
For the lost. The sick. The injured. But when a hunted woman takes shelter in his arms, this gentle giant swears he'll do more Read More »

What happens when a sexy stranger saves your life?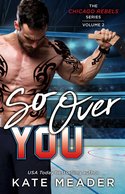 SO OVER YOU
by Kate Meader
Featured as Fresh Pick on March 13, 2018
#RomanceTuesday
Three estranged sisters struggle to sustain their late father's failing hockey franchise in Kate Meader's sizzling Chicago Rebels series. In this second entry Read More »

Full of passion, fierce players with attitude, and a hard-won happy ending!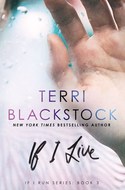 IF I LIVE
by Terri Blackstock
Featured as Fresh Pick on March 12, 2018
#SuspenseMonday
THE HUNT IS ALMOST OVER. Casey Cox is still on the run after being indicted for murder. The hunt that began with her bloody footprints Read More »

When the hunter becomes the hunted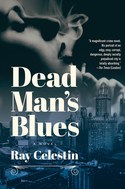 DEAD MAN'S BLUES
by Ray Celestin
Featured as Fresh Pick on March 11, 2018
Set in Chicago in 1928 and featuring Pinkerton detectives, a murdered heiress, shadowy gangsters—and even Louis Armstrong—this is the bluesy, atmospheric sequel to Read More »

Bootleggers, jazz, murder, and a lost heiress...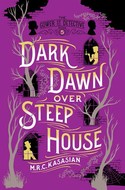 DARK DAWN OVER STEEP HOUSE
by M.R.C. Kasasian
Featured as Fresh Pick on March 10, 2018
The latest mystery in the popular Victorian crime series featuring the ever-curmudgeonly private detective, Sidney Grice, and the charming March Middleton. London, 1884. 125 Read More »

Is it safe to answer the door in the middle of the night?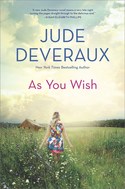 AS YOU WISH
by Jude Deveraux
Featured as Fresh Pick on March 9, 2018
New York Times bestselling author Jude Deveraux returns with the highly anticipated third installment in her beloved Summerhouse series, where three women have the coveted Read More »