The Riveting and Intense Bestselling WWII Thriller
St. Martin's Press
July 2017
On Sale: June 27, 2017
Featuring: Nathan Blum; Alfred Mendl
496 pages
ISBN: 1250079527
EAN: 9781250079527
Kindle: B01BBXSL28
Mass Market Paperback / e-Book (reprint)
Add to Wish List

Poland. 1944. Alfred Mendl and his family are brought on a crowded train to a Nazi concentration camp after being caught trying to flee Paris with forged papers. His family is torn away from him on arrival, his life's work burned before his eyes. To the guards, he is just another prisoner, but in fact Mendl—a renowned physicist—holds knowledge that only two people in the world possess. And the other is already at work for the Nazi war machine.
Four thousand miles away, in Washington, DC, Intelligence lieutenant Nathan Blum routinely decodes messages from occupied Poland. Having escaped the Krakow ghetto as a teenager after the Nazis executed his family, Nathan longs to do more for his new country in the war. But never did he expect the proposal he receives from "Wild" Bill Donovan, head of the OSS: to sneak into the most guarded place on earth, a living hell, on a mission to find and escape with one man, the one man the Allies believe can ensure them victory in the war.
Bursting with compelling characters and tense story lines, this historical thriller from New York Times bestseller Andrew Gross is a deeply affecting, unputdownable series of twists and turns through a landscape at times horrifyingly familiar but still completely new and compelling.
Start Reading THE ONE MAN Now

Our Past Week of Fresh Picks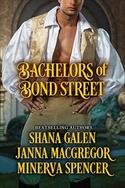 BACHELORS OF BOND STREET
by Shana Galen, Janna MacGregor, Minerva Spencer
Featured as Fresh Pick on October 16, 2019
Love by the Letters by Janna MacGregor Miss Portia Bellingham, a wealthy merchant's daughter, wants her sister's eighteenth birthday Read More »

Who needs dukes when you have fabulous businessmen!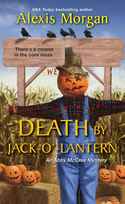 DEATH BY JACK-O'-LANTERN
by Alexis Morgan
Featured as Fresh Pick on October 15, 2019
Overcommitted committee member Abby McCree gets in a patch of trouble trying to solve the murder of a pumpkin farmer …The small town Read More »

Nobody liked the pumpkin farmer... but who hated him enough to kill him?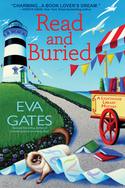 READ AND BURIED
by Eva Gates
Featured as Fresh Pick on October 14, 2019
Librarian Lucy Richardson unearths a mysterious map dating back to the Civil War. But if she can't crack its code, she may end up Read More »

The past haunts the present with deadly results but makes for an entertaining murder mystery!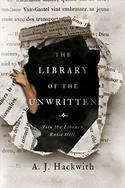 THE LIBRARY OF THE UNWRITTEN
by A.J. Hackwith
Featured as Fresh Pick on October 13, 2019
In the first book in a brilliant new fantasy series, books that aren't finished by their authors reside in the Library of the Unwritten Read More »

What happens when the forces of Heaven and Hell collide?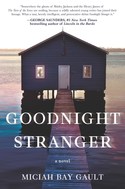 GOODNIGHT STRANGER
by Miciah Bay Gault
Featured as Fresh Pick on October 12, 2019
A compulsive debut of literary suspense, Goodnight Stranger follows one young woman caught between her desire for the future and the tragedy of her past Read More »

Sometimes the past never really leaves you.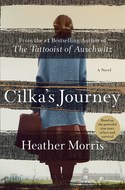 CILKA'S JOURNEY
by Heather Morris
Featured as Fresh Pick on October 11, 2019
Her beauty saved her — and condemned her. Cilka is just sixteen years old when she is taken to Auschwitz-Birkenau Concentration Camp in 1942 Read More »

What steps would you take to survive the unthinkable?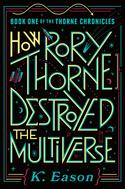 HOW RORY THORNE DESTROYED THE MULTIVERSE
by K. Eason
Featured as Fresh Pick on October 10, 2019
First in a duology that reimagines fairy tale tropes within a space opera--The Princess Bride meets Princess Leia. Rory Thorne is a princess with Read More »

A fantastic space opera--witty, bombastic, and loads of fun!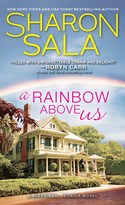 A RAINBOW ABOVE US
by Sharon Sala
Featured as Fresh Pick on October 9, 2019
When times are tough, there's always a little Blessings to go around—the newest Blessings, Georgia novel by bestselling author Sharon SalaCONTEMPORARY ROMANCEBlessings, Georgia Read More »

A return offers a chance at love.