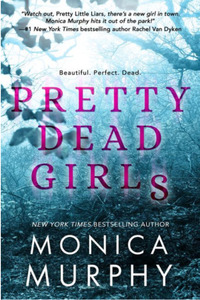 Entangled Teen
January 2018
On Sale: January 2, 2018
Featuring: Penelope Malone
336 pages
ISBN: 1633758915
EAN: 9781633758919
Kindle: B072QB3GVG
Hardcover / e-Book
Add to Wish List

Beautiful. Perfect. Dead.
In the peaceful seaside town of Cape Bonita, wicked secrets and lies are hidden just beneath the surface. But all it takes is one tragedy for them to be exposed.
The most popular girls in school are turning up dead, and Penelope Malone is terrified she's next. All the victims so far have been linked to Penelope—and to a boy from her physics class. The one she's never really noticed before, with the rumored dark past and a brooding stare that cuts right through her.
There's something he isn't telling her. But there's something she's not telling him, either.
Everyone has secrets, and theirs might get them killed.
Excerpt
"That car is still trailing us."
Glancing in the side mirror, I see that the car is behind us. Cass chooses that moment to take a curve extra fast, making the tires squeal, and I gasp. "You're scaring me," I murmur. It feels like my heart just flew into my throat.
"Just wait. What I really want to do is going to scare you even more," he says cryptically.
"What do you want to do?"
"You'll have to trust me on this."
"Okay." I clamp my lips shut. I shouldn't automatically agree, right? I'm still having trust issues, even though I'd never say that out loud. This entire day has been confusing. I don't know who to believe anymore.
"No demanding we back out once we commit," he says, his gaze never wavering from the road. "That's a surefire way to get ourselves hurt."
His words are ominous. Like a warning. "Fine. I'm all in."
He eases up on the gas pedal, just the slightest bit. The car slows, the vehicle behind us drawing closer. So close I swear it looks like it's going to eat the back bumper. "I don't want you to freak out."
"Oh my God, Cass." Why is he slowing down? "Just tell me."
"You have to promise me one thing first." His gaze meets mine, lingering a moment too long. He should be watching the road, not staring at me. "Say you'll promise."
"I promise," I readily agree, frowning. "But what am I promising?"
He's staring straight ahead once more, his fingers sliding over the steering wheel, almost like a caress. "You can't scream."
What?
"I mean it. No screaming. No yelling. You must remain quiet. I need you to trust me, Pen." He hesitates, his voice dropping lower. "Do you trust me?"
Do I? He's already asked me once and I said yes, but the doubt still creeps in. He scares me a little. He also—God, I am so ridiculous thinking this, but—he turns me on. He does. There's something about him. He has this edge that other boys don't have. And when he touches me, kisses me…
I'd probably do just about anything he asks me to.
So how can I doubt him when we've already gone this far together?
"I won't scream," I tell him quietly. "And I won't yell. I promise."
"Okay." He nods once, then hisses out a breath between his teeth. I chance a glance at him, the way his dark hair falls over his forehead, how he's squinting his eyes. What he's about to do, what's about to happen, feels…dangerous. "Here it goes."
With a flick of his wrist he turns the car's headlights off. Like, completely off. The road goes dark. I suck in a breath, hold it until I feel like it's choking me. He hits the gas pedal hard, the SUV roaring to life as he flies down the road. A dangerous, winding road where multiple car crashes occur every year. The windows are down, the wind blows through my hair, blasts against my face, and I close my eyes.
I'm scared, and I can't make a sound. Not a peep. I hold onto the handle right above the window, gripping it with both hands as Cass takes the twisty road with ease. My gaze is trained on the side mirror and I watch for the car lights behind us.
They're still there.
Start Reading PRETTY DEAD GIRLS Now

Our Past Week of Fresh Picks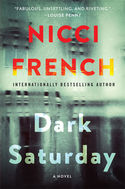 DARK SATURDAY
by Nicci French
Featured as Fresh Pick on January 15, 2018
#SuspenseMonday
A decade ago, 18-year-old Hannah Docherty was arrested for the shocking murder of her family. It was an open- and-shut case, and Read More »

Is she a sane murderer or insane innocent?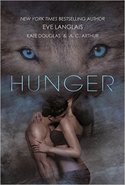 HUNGER
by Kate Douglas, A.C. Arthur, Eve Langlais
Featured as Fresh Pick on January 14, 2018
#BookClub Pick
Dive into Hunger, a paranormal romance anthology by New York Times bestselling author Eve Langlais, Kate Douglas, and A.C. Arthur!A brand new, never Read More »

More great reads from three stellar authors!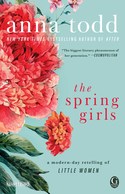 THE SPRING GIRLS
by Anna Todd
Featured as Fresh Pick on January 13, 2018
The Spring Girls—Meg, Jo, Beth, and Amy—are a force of nature on the New Orleans military base where they live. As different as Read More »

A nice, contemporary retelling of a beloved classic!

If you like reading a contemporary take of a classic, The Spring Girls is for you!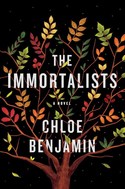 THE IMMORTALISTS
by Chloe Benjamin
Featured as Fresh Pick on January 12, 2018
A dazzling family love story reminiscent of Everything I Never Told You from a novelist heralded by Lorrie Moore as a "great new talent." If Read More »

A fascinating and enthralling novel!

Who really chooses how you will live your life?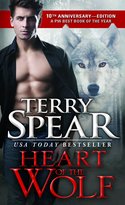 HEART OF THE WOLF
by Terry Spear
Featured as Fresh Pick on January 11, 2018
Danger, intrigue, and forbidden love in a wolf shifter world so compelling, you'll swear it's real life... Bella, a female red werewolf, was Read More »

HEART OF THE WOLF has a kickass heroine and a hero who must fight for his spot by her side.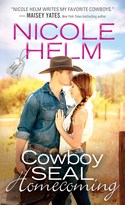 COWBOY SEAL HOMECOMING
by Nicole Helm
Featured as Fresh Pick on January 10, 2018
Three former Navy SEALs Injured in the line of duty Desperate for a new beginning... Searching for a place to call their own. Alex Maguire Read More »

A love story that survives the pain of returning to civilian life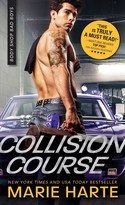 COLLISION COURSE
by Marie Harte
Featured as Fresh Pick on January 9, 2018
#hotWinterRomance
He's always had a way with the ladies She won't give him the time of day Sparks fly when two hearts in motion Read More »

Strong female characters and a joyously torrid romance!

Sizzling Romance you don't want to miss!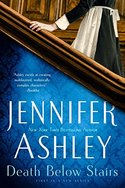 DEATH BELOW STAIRS
by Jennifer Ashley
Featured as Fresh Pick on January 8, 2018
#SuspenseMonday
Highly sought-after young cook Kat Holloway takes a position in a Mayfair mansion and soon finds herself immersed in the odd household of Lord Read More »

A cook of many talents and her man of mystery save the day

A charming new mystery series sure to please!