#HistoricalIntrigueWednesday
Scarlet Chronicles
Loveswept
September 2017
On Sale: August 22, 2017
Featuring: Lady Gabrielle McCullough; Earl of Sedgwick
ISBN: 0399179100
EAN: 9780399179105
Kindle: B01N69VBC1
e-Book
Add to Wish List

Two morally compromised souls wage a battle of wits—and seduction—against the backdrop of the French Revolution in this thrilling romance from bestselling author Shana Galen.
After her late husband leaves her in debt to some dangerous people, Lady Gabrielle McCullough is forced to become a thief. In the intervening years, her skills have not gone unnoticed. After being recruited by the Scarlet Pimpernel, the mysterious do-gooder spiriting aristocrats out of revolutionary France, Gabrielle crosses the Channel for the most daring mission of her life. Accompanying her is the Earl of Sedgwick, a thief in his own right and an enticingly masculine presence. The man is not to be trusted—nor is Gabrielle's body when he's near.
Ramsey Barnes would not say he is an honorable man. His whole life has been based on a lie; why change now? Although it pains him to deceive the tantalizing Gabrielle, he's working toward an altogether different objective: unmasking the Scarlet Pimpernel. If Ramsey fails, his blackmailer will ruin him. But when Ramsey's confronted with the carnage of the Reign of Terror, he seeks refuge in Gabrielle's heated embrace. Now he faces a terrible choice: betray the woman who's stolen his heart—or risk losing everything.
Start Reading TRAITOR IN HER ARMS Now

Scarlet Chronicles

Our Past Week of Fresh Picks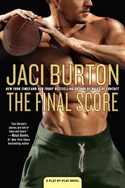 THE FINAL SCORE
by Jaci Burton
Featured as Fresh Pick on September 19, 2017
#RomanceTuesday
In the new Play-by-Play novel by the New York Times bestselling author of Rules of Contact, a star quarterback is torn between his Read More »

When friendship becomes more

THE FINAL SCORE is a frankly fabulous romance with sizzle and substance!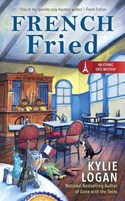 FRENCH FRIED
by Kylie Logan
Featured as Fresh Pick on September 18, 2017
Poison's on the menu in the second book in the national bestselling Ethnic Eats series featuring Laurel Inwood and the quirky residents of Hubbard Read More »

Is Rocky's death murder or suicide?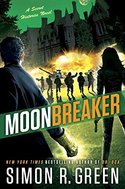 MOONBREAKER
by Simon R. Green
Featured as Fresh Pick on September 17, 2017
Ride shotgun with a "James Bond–of-the-supernatural"* as the Secret Histories Novels take you careening through an alternate London where around every corner Read More »

Is this the end for Eddie Drood?

Great continuation of this series.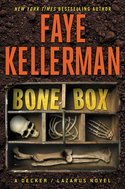 BONE BOX
by Faye Kellerman
Featured as Fresh Pick on September 16, 2017
On a crisp September morning, while walking a bucolic woodland trail, Rina stumbles upon human remains once buried deep beneath the forest floor. Immediately, she Read More »

A gripping murder mystery with exceptional characterisations and flawless storytelling!

Peter Decker and Rina Lazarus are back and this time must they stop a serial killer...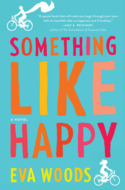 SOMETHING LIKE HAPPY
by Eva Woods
Featured as Fresh Pick on September 15, 2017
#FaithFamilyLove
With wry wit and boundless heart, Eva Woods delivers an unforgettable tale of celebrating triumphs great and small, seizing the day, and always remembering to Read More »

Sometimes, it's the little things that matter the most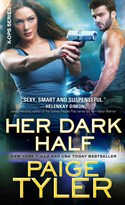 HER DARK HALF
by Paige Tyler
Featured as Fresh Pick on September 14, 2017
#SupernaturalThursday
Trevor Maxwell Coyote shifter with an attitude Covert operator Trusts no one, especially his devastatingly beautiful new partner Alina Bosch Former CIA, newest operative on Read More »

Start reading HER DARK HALF at bedtime and expect a sleepless night!

A fight against becomes a fight for with this couple.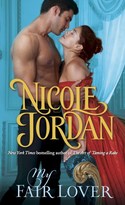 MY FAIR LOVER
by Nicole Jordan
Featured as Fresh Pick on September 13, 2017
#RomanceWednesday
Lady Katherine Wilde believes she has crushed any lingering romantic feelings toward Brandon Deverill, who spurned her six years ago. And now that the rough Read More »

Pirates and Barons and Brides -- Oh, My!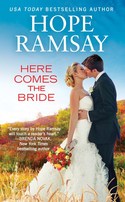 HERE COMES THE BRIDE
by Hope Ramsay
Featured as Fresh Pick on September 12, 2017
#RomanceTuesday
There goes the groom . . . For Professor Laurie Wilson, planning her wedding to longtime boyfriend Brandon Kopp has been a whirlwind. But somehow, between all the Read More »

Getting hitched was never funnier.