#SaturdayFunRead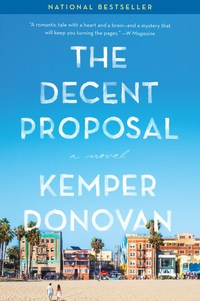 Harper
April 2017
On Sale: April 4, 2017
336 pages
ISBN: 0062391593
EAN: 9780062391599
Kindle: B011ISW4QK
Paperback / e-Book
Add to Wish List

An addictively readable debut romantic comedy, drama, and mystery rolled into one, about two very different strangers whose lives become intertwined when they receive an unusual proposition. This is a funny, tender, and enchanting story about love, attraction, and friendship: Jane Austen in Los Angeles.
A struggling Hollywood producer, Richard Baumbach is twenty-nine, hung-over, and broke. Ridiculously handsome with an innate charm and an air of invincibility, he still believes good things will come his way. For now he contents himself with days at the Coffee Bean and nights with his best friend Mike (that's a woman, by the way).
At thirty-three, Elizabeth Santiago is on track to make partner at her law firm. Known as "La Máquina" The Machine—to her colleagues, she's grown used to avoiding anything that might derail her quiet, orderly life. And yet recently she befriended a homeless man in her Venice neighborhood, surprised to find how much she enjoys their early-morning chats.
Richard and Elizabeth's paths collide when they receive a proposal from a mysterious, anonymous benefactor. They'll split a million dollars if they agree to spend at least two hours together—just talking—every week for a year. Astonished and more than a little suspicious, they each nevertheless say yes. Richard needs the money and likes the adventure of it. Elizabeth embraces the challenge of shaking up her life a little more. Both agree the idea is ridiculous, but why not?
What ensues is a delightful journey full of twists, revelations, hamburgers, classic literature, poppy music, and above all love, in its multitude of forms. The Decent Proposal is a heartfelt and often hilarious look at the ties that bind not just a guy and a girl but an entire, diverse cast of characters situated within a modern-day Los Angeles brought to full and irrepressible life.
Start Reading THE DECENT PROPOSAL Now

Our Past Week of Fresh Picks
ROCK KING
by Tara Leigh
Featured as Fresh Pick on February 20, 2018
#RomanceTuesday
Fans of Kristen Callihan and Kylie Scott will scream for this sizzling bad boy rock star romance! I'm not who you think I am Read More »

Can a bad boy rock star find his true love?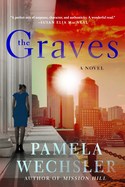 THE GRAVES
by Pamela Wechsler
Featured as Fresh Pick on February 19, 2018
#SuspenseMonday
Abby Endicott, the chief of the District Attorney's homicide unit in Boston, returns in the heart-racing follow-up to Mission Hill. Things are Read More »

Abby is back and moving up in Boston's DA office!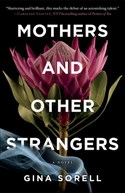 MOTHERS AND OTHER STRANGERS
by Gina Sorell
Featured as Fresh Pick on February 18, 2018
"My father proposed to my mother at gunpoint when she was nineteen, and knowing that she was already pregnant with a dead man's child Read More »

A woman's search for the truth takes her all the way from Canada to Africa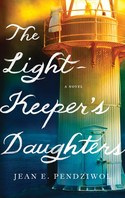 THE LIGHTKEEPER'S DAUGHTERS
by Jean E. Pendziwol
Featured as Fresh Pick on February 17, 2018
With the haunting atmosphere and emotional power of The Language of Flowers, Orphan Train, and The Light Between Oceans, critically acclaimed children's author Jean Read More »

What secrets lurk in the old journals of the lightkeeper?

A stunning tale about two sisters' fate on an isolated island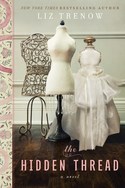 THE HIDDEN THREAD
by Liz Trenow
Featured as Fresh Pick on February 16, 2018
The Hidden Thread is a breathtaking novel about the intricate craft of silk and the heartbreak of forbidden love. When Anna Butterfield's mother dies Read More »

Silk Trade And Forbidden Love In London
A STRANGE SCOTTISH SHORE
by Juliana Gray
Featured as Fresh Pick on February 15, 2018
Scotland, 1906. A mysterious object discovered inside an ancient castle calls Maximilian Haywood, the new Duke of Olympia, and his fellow researcher Emmeline Truelove, north Read More »

Readers will follow characters across Scotland and back 700 years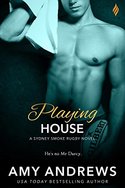 PLAYING HOUSE
by Amy Andrews
Featured as Fresh Pick on February 14, 2018
Because this is a great love story!
Eleanor is content with her boring life—mostly. She's even fine being the quirky sister in a bevy of beauties. So imagine her surprise Read More »

A feast of eroticism paves the way to a sublime love story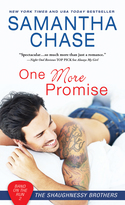 ONE MORE PROMISE
by Samantha Chase
Featured as Fresh Pick on February 13, 2018
#RomanceTuesday
Ambitious Paige Walters is ecstatic when she's hired to recruit musicians for a literacy campaign—it's her chance to prove she's got Read More »

One of A Kind Romance you love to read

Beating the odds