#SaturdayFunRead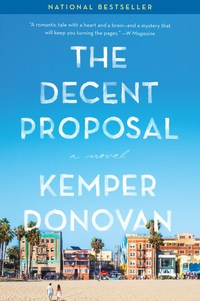 Harper
April 2017
On Sale: April 4, 2017
336 pages
ISBN: 0062391593
EAN: 9780062391599
Kindle: B011ISW4QK
Paperback / e-Book
Add to Wish List

An addictively readable debut romantic comedy, drama, and mystery rolled into one, about two very different strangers whose lives become intertwined when they receive an unusual proposition. This is a funny, tender, and enchanting story about love, attraction, and friendship: Jane Austen in Los Angeles.
A struggling Hollywood producer, Richard Baumbach is twenty-nine, hung-over, and broke. Ridiculously handsome with an innate charm and an air of invincibility, he still believes good things will come his way. For now he contents himself with days at the Coffee Bean and nights with his best friend Mike (that's a woman, by the way).
At thirty-three, Elizabeth Santiago is on track to make partner at her law firm. Known as "La Máquina" The Machine—to her colleagues, she's grown used to avoiding anything that might derail her quiet, orderly life. And yet recently she befriended a homeless man in her Venice neighborhood, surprised to find how much she enjoys their early-morning chats.
Richard and Elizabeth's paths collide when they receive a proposal from a mysterious, anonymous benefactor. They'll split a million dollars if they agree to spend at least two hours together—just talking—every week for a year. Astonished and more than a little suspicious, they each nevertheless say yes. Richard needs the money and likes the adventure of it. Elizabeth embraces the challenge of shaking up her life a little more. Both agree the idea is ridiculous, but why not?
What ensues is a delightful journey full of twists, revelations, hamburgers, classic literature, poppy music, and above all love, in its multitude of forms. The Decent Proposal is a heartfelt and often hilarious look at the ties that bind not just a guy and a girl but an entire, diverse cast of characters situated within a modern-day Los Angeles brought to full and irrepressible life.
Start Reading THE DECENT PROPOSAL Now

Our Past Week of Fresh Picks
ONE SUMMER NIGHT
by Caridad Pineiro
Featured as Fresh Pick on October 17, 2017
#romanceTuesday
Maggie Sinclair has tried everything to save her family's business. Her options are dwindling, and she needs someone who can turn things around― Read More »

Hot, sexy, and refreshing... contemporary romance at it's best!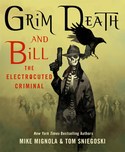 GRIM DEATH AND BILL THE ELECTROCUTED CRIMINAL
by Mike Mignola, Thomas E. Sniegoski
Featured as Fresh Pick on October 16, 2017
#Halloween and ghosts
An uneasiness festers upon the city streets, threatening the peace and safety of law-abiding citizens. A war is escalating, and it seems as though Read More »

Crime has gotten out of hand and one man is determined to stop it.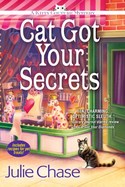 CAT GOT YOUR SECRETS
by Julie Chase
Featured as Fresh Pick on October 15, 2017
Lacy Marie Crocker has settled into a comfortable groove back home in New Orleans, and with Valentine's Day right around the corner, she's Read More »

From dressing pets to sleuthing, Lacy is kept busy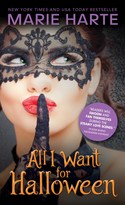 ALL I WANT FOR HALLOWEEN
by Marie Harte
Featured as Fresh Pick on October 14, 2017
#HalloweenCountdown
TONIGHT, SHE PLANS TO LET GO. Dressed up and anonymous, Sadie Liberato feels powerful, sexy and free. Where better to lose herself than a masked Read More »

Full of tricks, treats, and true love!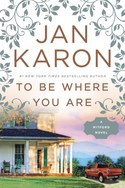 TO BE WHERE YOU ARE
by Jan Karon
Featured as Fresh Pick on October 13, 2017
#Faith&Family
#1 New York Times bestselling author Jan Karon returns with the fourteenth novel in the beloved Mitford series, featuring three generations of Kavanaghs. After twelve Read More »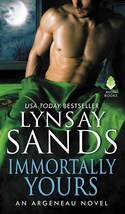 IMMORTALLY YOURS
by Lynsay Sands
Featured as Fresh Pick on October 12, 2017
#SupernaturalThursday
Irresistible chemistry and thrilling suspense combine in this electrifying new installment in New York Times bestselling author Lynsay Sands' Argeneau series… One hundred and twenty Read More »

IMMORTALLY YOURS is the cherry on top of guilty pleasures!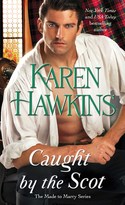 CAUGHT BY THE SCOT
by Karen Hawkins
Featured as Fresh Pick on October 11, 2017
#RomanceWednesday
Dashing Scottish privateer Conner Douglas must marry a respectable, well-born woman— and soon, if he wants to secure his rightful inheritance. Determined to still Read More »

Finding the perfect wife may be more difficult than expected.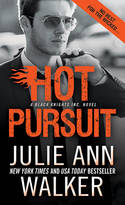 HOT PURSUIT
by Julie Ann Walker
Featured as Fresh Pick on October 10, 2017
#RomanceTuesday
He puts the hot... Christian Watson, a former SAS officer and current BKI operator, never thought he would return to England after a terrible turn Read More »

Get your hands on this one

The sparks finally ignite for two couples as the BKI are on the run!

A steamy romantic suspense