#SupernaturalThursday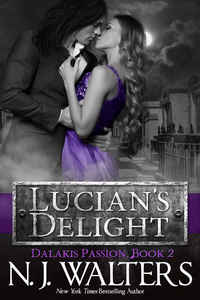 Dalakis Passion #2
Beyond the Page
May 2017
On Sale: May 3, 2017
ISBN: 0157570681
EAN: 2940157570682
Kindle: B071DW31BJ
e-Book
Add to Wish List

Book Two in the sizzling Dalakis Passion vampire romance series!
Fans of steamy romance will love this novel by New York Times and USA Today bestselling author N. J. Walters!
For years Delight Deveraux suffered from a recurring nightmare of being savagely attacked and assaulted, until the night a mysterious stranger appears in her dream to rescue her. When the same scene plays itself out in real life just days later, with the same mesmerizing dream man coming to her rescue, Delight suddenly finds herself swirling in a haze of passion and confusion, between what's real and what's not. But Lucian Dalakis is real, and he intends not just to save her but to bind her to himself for all time.
Lucian is a creature of the dark and must endure the same curse as all Dalakis men: they love only once in their lives, and may search for all eternity without ever finding their mate. When Delight shows up unexpectedly in Lucian's life, he knows immediately that he has found his one true love. But her life is still in danger from the same vicious attackers, and he will do everything in his power to protect her, even as he uses every one of his seductive powers to keep her close.
Start Reading LUCIAN'S DELIGHT Now

Dalakis Passion

Our Past Week of Fresh Picks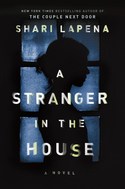 A STRANGER IN THE HOUSE
by Shari Lapena
Featured as Fresh Pick on September 23, 2017
#SaturdayReads
In this neighborhood, danger lies close to home. A domestic thriller packed full of secrets, and a twisty story that never stops—from the bestselling Read More »

Keeps you guessing until the end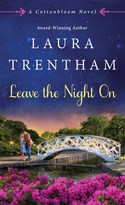 LEAVE THE NIGHT ON
by Laura Trentham
Featured as Fresh Pick on September 22, 2017
Love, betrayal, and sweet revenge―life in Cottonbloom is about to get a whole lot hotter . . . Sutton Mize is known for lavishing attention on Read More »

Love returns to Cottonbloom when you can make lemonade out of a cheating fiance

A must-read for contemporary romance fans that fires on all cylinders!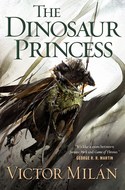 THE DINOSAUR PRINCESS
by Victor Milán
Featured as Fresh Pick on September 21, 2017
#FantasyThursday
The Dinosaur Princess is a thrilling epic fantasy adventure set in an alternative world of intrigue, beauty, brutality…and dinosaurs. WELCOME TO PARADISE: A primordial Read More »

Knights riding dinosaurs, what's not to like?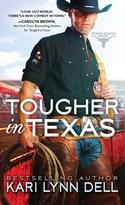 TOUGHER IN TEXAS
by Kari Lynn Dell
Featured as Fresh Pick on September 20, 2017
#RomanceWednesday Better in Texas
He's got five rules And she's aiming to break them all Rodeo producer Cole Jacobs has his hands full running Jacobs Livestock. He Read More »

Can a cowboy be tamed? Even a Texas cowboy?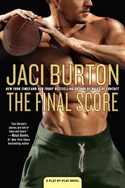 THE FINAL SCORE
by Jaci Burton
Featured as Fresh Pick on September 19, 2017
#RomanceTuesday
In the new Play-by-Play novel by the New York Times bestselling author of Rules of Contact, a star quarterback is torn between his Read More »

When friendship becomes more

THE FINAL SCORE is a frankly fabulous romance with sizzle and substance!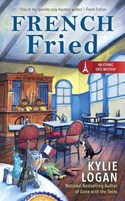 FRENCH FRIED
by Kylie Logan
Featured as Fresh Pick on September 18, 2017
Poison's on the menu in the second book in the national bestselling Ethnic Eats series featuring Laurel Inwood and the quirky residents of Hubbard Read More »

Is Rocky's death murder or suicide?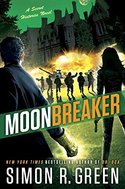 MOONBREAKER
by Simon R. Green
Featured as Fresh Pick on September 17, 2017
Ride shotgun with a "James Bond–of-the-supernatural"* as the Secret Histories Novels take you careening through an alternate London where around every corner Read More »

Is this the end for Eddie Drood?

Great continuation of this series.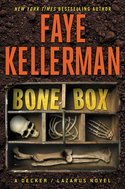 BONE BOX
by Faye Kellerman
Featured as Fresh Pick on September 16, 2017
On a crisp September morning, while walking a bucolic woodland trail, Rina stumbles upon human remains once buried deep beneath the forest floor. Immediately, she Read More »

A gripping murder mystery with exceptional characterisations and flawless storytelling!

Peter Decker and Rina Lazarus are back and this time must they stop a serial killer...