#SupernaturalThursday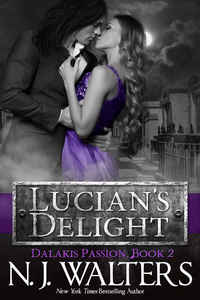 Dalakis Passion #2
Beyond the Page
May 2017
On Sale: May 3, 2017
ISBN: 0157570681
EAN: 2940157570682
Kindle: B071DW31BJ
e-Book
Add to Wish List

Book Two in the sizzling Dalakis Passion vampire romance series!
Fans of steamy romance will love this novel by New York Times and USA Today bestselling author N. J. Walters!
For years Delight Deveraux suffered from a recurring nightmare of being savagely attacked and assaulted, until the night a mysterious stranger appears in her dream to rescue her. When the same scene plays itself out in real life just days later, with the same mesmerizing dream man coming to her rescue, Delight suddenly finds herself swirling in a haze of passion and confusion, between what's real and what's not. But Lucian Dalakis is real, and he intends not just to save her but to bind her to himself for all time.
Lucian is a creature of the dark and must endure the same curse as all Dalakis men: they love only once in their lives, and may search for all eternity without ever finding their mate. When Delight shows up unexpectedly in Lucian's life, he knows immediately that he has found his one true love. But her life is still in danger from the same vicious attackers, and he will do everything in his power to protect her, even as he uses every one of his seductive powers to keep her close.
Start Reading LUCIAN'S DELIGHT Now

Dalakis Passion

Our Past Week of Fresh Picks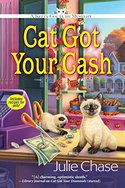 CAT GOT YOUR CASH
by Julie Chase
Featured as Fresh Pick on July 24, 2017
#SuspenseMonday
Lacy Marie Crocker's whimsical pet couture has gained a following in New Orleans's cozy Garden District, and word of mouth has traveled all Read More »

Darling Pets, Handsome Romantic Interests and a Perfectly Suspenseful Mystery Set in New Orleans.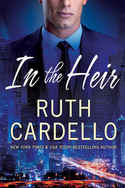 IN THE HEIR
by Ruth Cardello
Featured as Fresh Pick on July 23, 2017
New York Times and USA Today bestselling author Ruth Cardello returns with an irresistible series about sexy billionaires and the strong-willed women who tame Read More »

Families like flowers need to be carefully tended.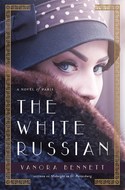 THE WHITE RUSSIAN
by Vanora Bennett
Featured as Fresh Pick on July 22, 2017
An enchanting, suspenseful novel of love, art, music, and family secrets set among the Russian émigré community of Paris in 1937 The White Russian by Read More »

Intrigue, Murder, Romance In The City Of Love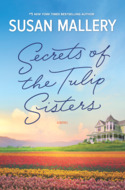 SECRETS OF THE TULIP SISTERS
by Susan Mallery
Featured as Fresh Pick on July 21, 2017
#FictionThatInspires #FaithFamily
Don't miss this heart-warming tale about family, and the unbreakable bond between sisters. From the #1 New York Times bestselling author of Daughters Read More »

Complicated relationships and tulips ... what a mix!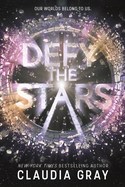 DEFY THE STARS
by Claudia Gray
Featured as Fresh Pick on July 20, 2017
She's a soldier. Noemi Vidal is seventeen years old and sworn to protect her planet, Genesis. She's willing to risk anything--including her Read More »

Adventerous and exciting story of love and outer space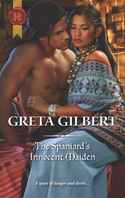 THE SPANIARD'S INNOCENT MAIDEN
by Greta Gilbert
Featured as Fresh Pick on July 19, 2017
#RomanceHistorical
The conquistador's true treasure… Benicio Villafuerte sailed to the New World to seek his fortune. But his treasure map is impossible to decipher. He Read More »

A sweeping historical tale of 1500s culture clash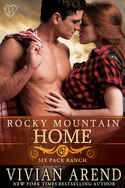 ROCKY MOUNTAIN HOME
by Vivian Arend
Featured as Fresh Pick on July 18, 2017
#HotRomanceTuesday
The FINAL NOVEL in the bestselling SIX PACK RANCH series by New York Times Bestselling Author Vivian Arend. There's no distance you can run Read More »

A story with emotional resonance, great characters, and super sexy shenanigans!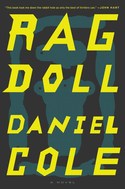 RAGDOLL
by Daniel Cole
Featured as Fresh Pick on July 17, 2017
#SuspenseMonday
William Fawkes, a controversial detective known as The Wolf, has just been reinstated to his post after he was suspended for assaulting a vindicated suspect Read More »

Debut Thriller That Will Scare Your Socks Off!