"'Delightful' vampire read"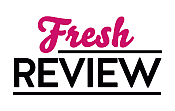 Reviewed by Annetta Sweetko
Posted July 8, 2017

Delight Deveraux has never had an easy life but she has done well for herself and her little brother, now a healthy teen. If it were not for the horrifying nightmares that keep recurring, everything would be fine. During one of her nightmares she is rescued only to awaken and wish that part hadn't been a dream, for her rescuer was definitely someone to dream about.
Lucian Dalakis is a vampire who has been searching for his other half for centuries and finds her in a dream, but is she real. Then it happens, Delight's nightmare comes true and her life is endangered because of something she witnessed and Lucian is there just in time to rescue her.
LUCIAN'S DELIGHT is exactly that ... a delight. I picked it up and thought let me read a bit before getting ready for bed and ... you guessed it, there was little sleep for me until the last page. The pace was fast, the characters amazing, the setting realistic and the romance ... steamy. I guess now for those who have not read author N.J. Walters "Dalakis Passions" I should point out that this is a very erotic book, with instant lust, though to be honest she thought it was a dream, and since the dream-world is imaginary, I guess this time it's OK.
I loved Delight's tenacity and determination in making the best out of what life had handed her. Then, of course, life hands her Lucian. I got a kick out of Delight telling both Lucian and one of his brothers off when they got too bossy. Lucian, of course, is amazing and hot. There is also quite a bit of action that can happen when you have a protective vampire willing to do whatever it takes to end the danger for his woman. Even though there might have been a few moments of improbability, I read for enjoyment, wonder, escape and fun and I found all these things and more in LUCIAN'S DELIGHT.
SUMMARY
Book Two in the sizzling Dalakis Passion vampire romance series!
Fans of steamy romance will love this novel by New York Times and USA Today bestselling author N. J. Walters!
For years Delight Deveraux suffered from a recurring nightmare of being savagely attacked and assaulted, until the night a mysterious stranger appears in her dream to rescue her. When the same scene plays itself out in real life just days later, with the same mesmerizing dream man coming to her rescue, Delight suddenly finds herself swirling in a haze of passion and confusion, between what's real and what's not. But Lucian Dalakis is real, and he intends not just to save her but to bind her to himself for all time.
Lucian is a creature of the dark and must endure the same curse as all Dalakis men: they love only once in their lives, and may search for all eternity without ever finding their mate. When Delight shows up unexpectedly in Lucian's life, he knows immediately that he has found his one true love. But her life is still in danger from the same vicious attackers, and he will do everything in his power to protect her, even as he uses every one of his seductive powers to keep her close.
---
What do you think about this review?
Comments
No comments posted.

Registered users may leave comments.
Log in or register now!