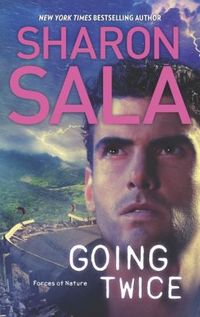 Forces of Nature #2
MIRA
February 2014
On Sale: January 28, 2014
Featuring: Wade Luckett; Jo
384 pages
ISBN: 0778315924
EAN: 9780778315926
Kindle: B00F12GZC4
Paperback / e-Book
Add to Wish List

New York Times bestselling author Sharon Sala enters the eye of the maelstrom as death and disaster stalk Tornado Alley—aided by an obsessive madman.
As bodies pile up in the wake of a storm—stripped, tortured and grimly posed—authorities must admit the unthinkable. The serial killer dubbed the Stormchaser has returned following a tornado and taken it upon himself to bring the death toll up to where he believes it belongs.
FBI investigator Wade Luckett is back on the case, assisted by an agent Wade knows professionally and personally: his ex-wife, Jo. Neither time nor the tragedy that tore them apart have blunted the ache Wade feels for brave, beautiful Jo. And though she tries to deny it, she feels the same. But the stirrings of renewed romance will have to wait until they catch a killer.
The Stormchaser has no intention of getting caught. He's set his sights on a new victim. Jo can forget about the lifetime she dreams of spending with Wade. She'll be lucky to see another day.
Start Reading GOING TWICE Now

Forces of Nature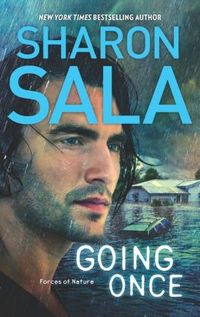 Going Once
#1.0
Amazon.com | BN.com | | |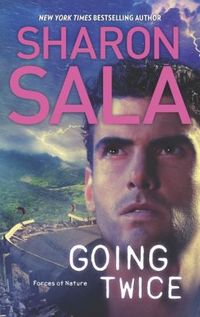 Going Twice
#2.0
Amazon.com | BN.com | | |

Our Past Week of Fresh Picks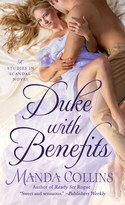 DUKE WITH BENEFITS
by Manda Collins
Featured as Fresh Pick on June 28, 2017
#RomanceWednesday
A hidden cipher leads to great riches—and unexpected romance—in the second book of Manda Collins' new Studies in Scandal series. Duke with Benefits Read More »

A delicious romance with a curious mystery thrown in to spice things up!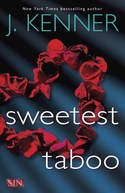 SWEETEST TABOO
by J. Kenner
Featured as Fresh Pick on June 27, 2017
#RomanceTuesday #HotRomance
In this irresistible Stark International Novel, J. Kenner ups the ante on Dirtiest Secret and Hottest Mess, proving once again with the S.I.N Read More »

All eyes are on Us, and there's nowhere to run.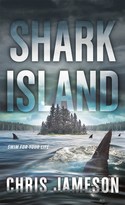 SHARK ISLAND
by Chris Jameson
Featured as Fresh Pick on June 26, 2017
#SuspenseMonday #SummerReady
A shark attack survivor believes she has already lived through her worst nightmare. She's dead wrong. . . Naomi Cardiff is not one to give up Read More »

Will anyone survive when the sharks attack?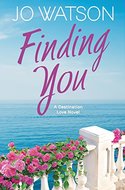 FINDING YOU
by Jo Watson
Featured as Fresh Pick on June 25, 2017
#SundayRead #WishWeWereInGreece #SorryNotSorry
When you go to Greece to meet your family but end up making out with your smokin' hot tour guide #sorrynotsorryBeing adopted never made Jane Read More »

Can Jane find forever on the beaches of Santorini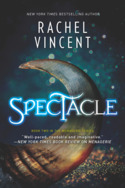 SPECTACLE
by Rachel Vincent
Featured as Fresh Pick on June 24, 2017
#SuperSaturdayRead
In this riveting sequel to New York Times bestselling author Rachel Vincent's acclaimed novel Menagerie, Delilah Marlow will discover that there is no crueler Read More »

Can Delilah survive a second captivity?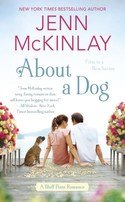 ABOUT A DOG
by Jenn McKinlay
Featured as Fresh Pick on June 23, 2017
Fall in love with a little help from man's best friend in New York Times bestselling author Jenn McKinlay's contemporary romance debut. Mackenzie Read More »

ABOUT A DOG has a lethal combination of doggie cuteness and genuine romance to tempt readers!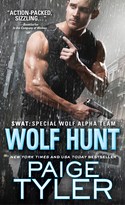 WOLF HUNT
by Paige Tyler
Featured as Fresh Pick on June 22, 2017
A STORM IS BREWING... Remy Boudreaux is back in his hometown, New Orleans. He's there with three of his fellow Dallas SWAT officers for Read More »

Who ever said falling in love with a werewolf was easy?

A Dallas SWAT member in NOLA faces love and danger.
THE GIRL WITH THE MAKE-BELIEVE HUSBAND
by Julia Quinn
Featured as Fresh Pick on June 21, 2017
#RomanceWednesday
While you were sleeping... With her brother Thomas injured on the battlefront in the Colonies, orphaned Cecilia Harcourt has two unbearable choices: move in with Read More »

A romance that turns from fake to fabulous!

War, Heartache, And Forever Love

A smashing finale