debut author doing classic southern gothic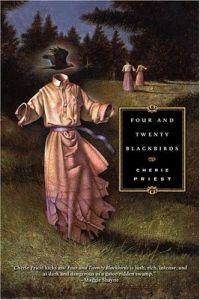 Tor
October 2005
Featuring: Eden Moore
288 pages
ISBN: 0765313081
Trade Size
Add to Wish List

Although she was orphaned at birth, Eden Moore is never alone. Three dead women watch from the shadows, bound to protect her from harm. But in the woods a gunman waits, convinced that Eden is destined to follow her wicked great- grandfather--an African magician with the power to curse the living and raise the dead.
Now Eden must decipher the secret of the ghostly trio before a new enemy more dangerous than the fanatical assassin destroys what is left of her family. She will sift through lies in a Georgian ante-bellum mansion and climb through the haunted ruins of a 19th century hospital, desperately seeking the truth that will save her beloved aunt from the curse that threatens her life.

Our Past Week of Fresh Picks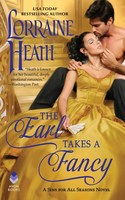 THE EARL TAKES A FANCY
by Lorraine Heath
Featured as Fresh Pick on April 8, 2020
New York Times bestselling author Lorraine Heath pens another richly satisfying romance in her Sins for all Seasons series.She's looking for Read More »

Bastard daughter meets a nobleman in disguise

A bookish heroine and a nobleman pretending to be a regular guy make for an enjoyable read!!

A charming fairy tale but with flawed and fascinating characters to root for!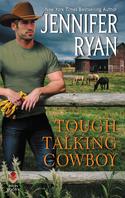 TOUGH TALKING COWBOY
by Jennifer Ryan
Featured as Fresh Pick on April 7, 2020
Return to Montana as a tough-talking cowboy meets his match in Jennifer Ryan's newest Wild Rose Ranch novel.Ex-Army Ranger Drake Read More »

BITTERSWEET, THOUGHT PROVOKING, HEARTBREAKING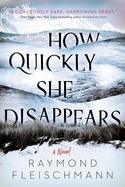 HOW QUICKLY SHE DISAPPEARS
by Raymond Fleischmann
Featured as Fresh Pick on April 6, 2020
The Dry meets The Silence of the Lambs in this intoxicating tale of literary suspense, set in the relentless Alaskan landscape, about Read More »

A chilling thriller that will leave frozen in your seat in shock!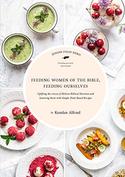 FEEDING WOMEN OF THE BIBLE, FEEDING OURSELVES
by Kenden Alfond
Featured as Fresh Pick on April 5, 2020
Feeding Women of the Bible cookbook features a short compelling narrative of 20 female biblical heroines from the Hebrew bible, paired with two healthy Read More »

Perfect cookbook for a church based book club!
THE INEVITABLE FALL OF CHRISTOPHER CYNSTER
by Stephanie Laurens
Featured as Fresh Pick on April 4, 2020
#1 New York Times bestselling author Stephanie Laurens returns to the Cynsters' next generation with a rollicking tale of smugglers, counterfeit banknotes, and two Read More »

A well-matched couple drawn together by mystery who inevitably, and enchantingly, fall in love!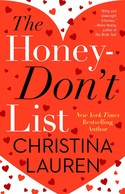 THE HONEY-DON'T LIST
by Christina Lauren
Featured as Fresh Pick on April 3, 2020
From the New York Times bestselling author behind the "joyful, warm, touching" (Jasmine Guillory, New York Times bestselling author) The Unhoneymooners comes a Read More »

Making do in small places becomes quite a challenge...
FURY UNLEASHED
by N.J. Walters
Featured as Fresh Pick on April 2, 2020
Maccus Fury, a fallen angel, is trying hard to keep his sanity. Seems being an assassin might be catching up with him. Now, Heaven, or Read More »

Fallen Angel, Demon Hunter - a perfect love match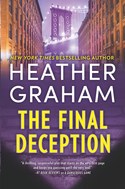 THE FINAL DECEPTION
by Heather Graham
Featured as Fresh Pick on April 1, 2020
How do you confront a threat that is hiding in plain sight? FBI agent Craig Frasier and psychologist Kieran Finnegan hunt a serial killer with Read More »

An unforgettable and compelling romantic suspense