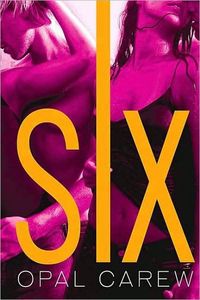 St. Martin's Griffin
January 2009
On Sale: January 6, 2009
Featuring: Harmony; Aiden
288 pages
ISBN: 0312384793
EAN: 9780312384791
Trade Size
Add to Wish List

Harmony leads a secret life.
On the surface, she's a respectable, straight-laced professional.  But once a year, she reunites with her old college friends--the infamous Group of Six--for a decadent sexual free-for-all. 
Here, there are no limits.  Nothing is forbidden as they push every boundary to reach dizzying new heights of pleasure.  But this year, Harmony has a serious boyfriend in her life…and he has no idea about her naughty annual retreats.  Now Aiden is about to enter an intoxicating new world of explosive sensuality and mind-blowing group sex. 
But can their relationship withstand Harmony's wild side?  And when an old friend reveals his true feelings for Harmony, how far is Aiden willing to go to win her heart?

Our Past Week of Fresh Picks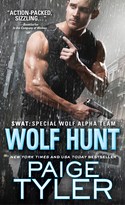 WOLF HUNT
by Paige Tyler
Featured as Fresh Pick on June 22, 2017
A STORM IS BREWING... Remy Boudreaux is back in his hometown, New Orleans. He's there with three of his fellow Dallas SWAT officers for Read More »

Who ever said falling in love with a werewolf was easy?

A Dallas SWAT member in NOLA faces love and danger.
THE GIRL WITH THE MAKE-BELIEVE HUSBAND
by Julia Quinn
Featured as Fresh Pick on June 21, 2017
#RomanceWednesday
While you were sleeping... With her brother Thomas injured on the battlefront in the Colonies, orphaned Cecilia Harcourt has two unbearable choices: move in with Read More »

A romance that turns from fake to fabulous!

War, Heartache, And Forever Love

A smashing finale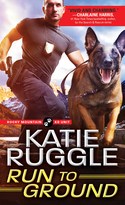 RUN TO GROUND
by Katie Ruggle
Featured as Fresh Pick on June 20, 2017
#RomanceTuesday
He lost his mentor. He lost his K9 partner. He almost lost his will to live. But when a ruthless killer targets a woman on Read More »

When grief blinds you to reality danger can strike

A great start to another fantastic, must read series
ONCE UPON A SPINE
by Kate Carlisle
Featured as Fresh Pick on June 19, 2017
#SuspenseMonday
In this Bibliophile Mystery from the New York Times bestselling author of Books of a Feather, San Francisco bookbinder Brooklyn Wainwright stumbles through the looking Read More »

ONCE UPON A SPINE is a definite favorite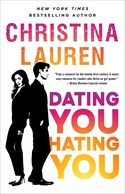 DATING YOU / HATING YOU
by Christina Lauren
Featured as Fresh Pick on June 18, 2017
#FunSundayReads
Everyone knows that all's fair in love and war. But these two will learn that sabotage is a dish best served naked. The first Read More »

Sexy romantic romp in La La Land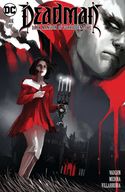 DEADMAN: DARK MANSION OF FORBIDDEN LOVE
by Sarah Vaughn
Featured as Fresh Pick on June 17, 2017
#FunSaturdayRead
Romance, mystery, and evil fill the halls of an old gothic mansion in New England. There's only one person in the world that can Read More »

A tragic love story, a gothic mansion, a dastardly villain, and some super cool spooky ghosts!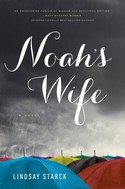 NOAH'S WIFE
by Lindsay Starck
Featured as Fresh Pick on June 16, 2017
#InspirationalFriday
In the beginning it was not raining, but it is raining now—and steadily. It has been raining for so long that even though it Read More »

And the rain continues...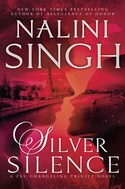 SILVER SILENCE
by Nalini Singh
Featured as Fresh Pick on June 15, 2017
#ParanormalThursday
New York Times bestselling author Nalini Singh returns to her extraordinary Psy-Changeling world with a brand new story arc… At a time when the Read More »

Alpha of the bear clan tempts his stoic psychic mate to form an unbreakable bond

SILVER SILENCE will immediately grab you, hold you and not let go