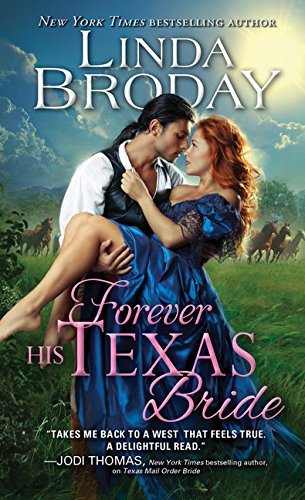 Purchase
Bachelors of Battle Creek #3
Sourcebooks
December 2015
On Sale: December 1, 2015
Featuring: Brett Liberty
400 pages
ISBN: 1492602876
EAN: 9781492602873
Kindle: B011SPAJ1U
Paperback / e-Book
Add to Wish List

"There's this thing between us that refuses to die. I'd like nothing better than to be able to..." His words faded. He'd give anything to change people's views about his race...to be able to make her his wife.
But the world wasn't that simple. Not for people like them.
All his life, Brett Liberty has straddled two worlds: white and Iroquois. The only place he's truly at peace is with his wild mustangs. But after he's arrested for the color of his skin, he discovers Rayna Harper in the cell next to him. Rough and tumble Rayna has known little kindness, but Brett sees the depth of her heart hidden beneath layers of hurt and fear, and he refuses to leave without her.
Something about the damaged, flame-haired beauty calls to him. Yet even as the two outcasts are drawn together, terrible danger at the hands of prejudiced men threatens to tear them apart. Brett knows in his heart he should let her go, but he's taken with the woman who looks at him as if he were just any other man...and melts in his arms as if the brush of his lips is enough to chase all her demons away...
Bachelors of Battle Creek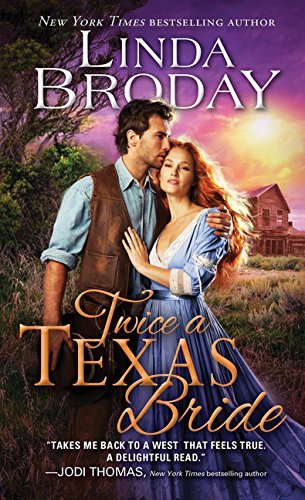 Twice A Texas Bride
#2.0
Amazon.com | BN.com | | |
Comments
6 comments posted.
After reading the posting for your latest book, I realized that
people were cruel back then, if not more cruel, than they are
now. The only constant is that they jump to conclusions
without knowing all of the facts!!! Your latest book sounds
like it's going to be quite the read, and I'm looking forward
to opening the cover to that book this fall, over a nice hot
cup of cocoa!! You've expressed this time period well, and as
barbaric in a way this time period was, I'm up for the task to
read it. Congratulations on your latest book, which I'm sure
is going to do quite well. The cover art is absolutely
stunning!!
(Peggy Roberson 5:16am October 14, 2015)
It is unfortunate that some people concentrate on differences and set
themselves above others based on those differences. Past experiences with
the "others" may have been bad, but one must not judge all by those few.
Prejudice and hate are ugly things and should not be tolerated.
I am really looking forward to Brett's story. I thoroughly enjoyed the first two
books in the series and know this one will be as good. Thanks for the peek
into the story.
(Patricia Barraclough 10:12pm October 15, 2015)
Peggy, I agree about people being more cruel back then.
So much of that was fueled by ignorance, fear, lack of
doctors. If someone got sick (or injured) away from a
town, chances were they'd die. There just weren't many
doctors.

And then there was the immense prejudice and hate against
Native Americans.

I'm glad you love the cover art for Forever His Texas
Bride! I do too. Sourcebooks' art department does amazing
work. I hope you enjoy the story and that it might touch
your heart as it did mine.
(Linda Broday 10:28am October 16, 2015)
Patricia Barraclough, you know, it's very sad that we're
still locked in that prejudice and hate after hundreds of
years. We haven't moved very far from where we started.

I'm really happy that you're intrigued by Brett's story.
I think you're gonna love it. And thanks for the kind
words about the first two in this series.
(Linda Broday 10:32am October 16, 2015)
Thank you for this wonderful review, Sandra! Your remarks
capture the heart of this story. And it's a theme that is
sadly enough occurring today. I love writing historical
romances that resonate so deeply with readers and
reviewers.

Have a very Happy Thankgiving!
(Linda Broday 3:01pm November 24, 2015)
I just finished reading this book. Linda, takes you on a
whirlwind adventure into the west with two outcast people.
This review just gives you a taste of what happens in this
book. It is a must read for all you western book lovers.
(Lois Imel 6:45pm January 19, 2016)
Registered users may leave comments.
Log in or register now!