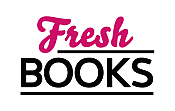 Yule Tidings -- Great Reads for December!
Karen Rose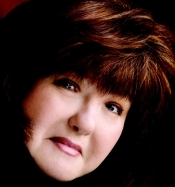 Photo Credit: Deborah Finegold

Karen Rose is an internationally bestselling author, her books appearing on the New York Times, London Sunday Times, and Germany's Der Spiegel bestseller lists. Her novel I'M WATCHING YOU received the Romance Writer's of America's RITA ® award for Best Romantic Suspense for 2005. Four of Karen's other titles have been RITA finalists.
Her tenth novel, I CAN SEE YOU, was released in August, 2009. Her books have been translated into seventeen languages.
A former chemical engineer and high school teacher, Karen lives in Florida with her family, a dog, and two cats.
Series
Cincinnati Series
Books:
Say You're Sorry, February 2019
Sacramento #1
Hardcover
Death Is Not Enough, October 2018
Mass Market Paperback
Edge of Darkness, February 2018
Cincinnati Series #4
Mass Market Paperback
Monster in the Closet, September 2017
Mass Market Paperback
Every Dark Corner, February 2017
Cincinnati Series #3
Mass Market Paperback
Alone in the Dark, February 2016
Cincinnati Series #2
e-Book
Closer Than You Think, February 2015
Cincinnati Series #1
Paperback
Watch Your Back, February 2014
Mass Market Paperback
Dirty Secrets, February 2014
e-Book (reprint)
Broken Silence, October 2013
e-Book
Did You Miss Me?, February 2013
Paperback
No One Left To Tell, June 2012
Paperback
You Belong To Me, June 2011
Mass Market Paperback
Silent Scream, June 2010
Mass Market Paperback
I Can See You, May 2010
Mass Market Paperback
I Can See You, August 2009
Hardcover
Kill For Me, July 2009
Mass Market Paperback
Kill for Me, February 2009
Vartanian #3
Hardcover
Scream For Me, January 2009
Vartanian #2
Mass Market Paperback
Scream For Me, May 2008
Vartanian #2
Hardcover
Count to Ten, May 2008
Paperback (reprint)
Die for Me, September 2007
Vartanian #1
Paperback
Don't Tell, December 2006
Mass Market Paperback (reprint)
You Can't Hide, April 2006
Paperback
Hot Pursuit, December 2005
Paperback
Nothing to Fear, August 2005
Paperback
I'm Watching You, October 2004
Paperback
Have You Seen Her?, February 2004
Paperback
Don't Tell, July 2003
Paperback

Videos