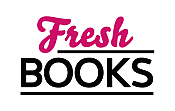 Great November Reads: headstrong heroes and feisty heroines
Jodi Thomas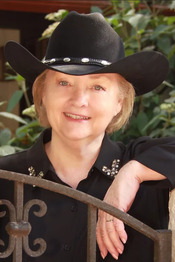 Blogging at Fresh Fiction
Jodi Thomas | A Place Where Love Runs Deep and Forever
August 25, 2015
More than anything else Iíve always thought the people make the stories in books. I love characters who walk off the page and the Read More...
Jodi Thomas | New Characters Find Home in Harmony, Texas
March 31, 2015
ONE TRUE HEART is a book Iíve been waiting to write for Read More...
Jodi Thomas | A Place Called Harmony
October 1, 2014
Once in a while in my career of forty books, there comes a story I know I have to write. It waits like an impatient Read More...
Jodi Thomas | Promise me Texas ~ Have you ever told a white lie?
November 5, 2013
When I began PROMISE ME TEXAS, I wanted to start with the notion that sometimes Read More...
Jodi Thomas | It's hard to leave Harmony
June 5, 2013
Once in a while I write a story that touches my heart. When I finish the book, I feel like I've been abducted in Read More...
Jodi Thomas | Welcome back to Harmony
January 7, 2013
With the start of 2013 comes what I think may be my best book yet. Once in a while I find a story where the Read More...
Jodi Thomas | Going Home ...
August 6, 2012
When I began writing WILD TEXAS ROSE, I felt like I was going home. My Read More...
Jodi Thomas | Returning to Harmony, Texas
October 21, 2011
I'm very happy to announce the birth of my new book. It's been a long labor of love, but I know you're Read More...
Jodi Thomas | Rare Air
March 27, 2011
With TEXAS BLUE in April Iím releasing my 31st book and Read More...
Jodi Thomas | Advice About Beginning to Write
November 16, 2010
On the month that my 30th novel comes out Iíd like to talk about dealing with being gifted. Over the years, when beginning writers Read More...
Jodi Thomas | The Birth Of A Book...
April 7, 2009
Today is the day REWRITING MONDAY hits the stands. For a writer it's kind Read More...
Jodi Thomas | Writing the West, Texas Style
November 17, 2008
Iíve been lucky in writing. Iíve been in the game 20 years with twenty seven books on the shelf with my name on Read More...
Jodi Thomas | How do we get back up when we fall.
October 29, 2007
When considering a topic, I've decided to go with one few writers talk about-- How do we get back up when we fall. In Read More...
A fifth generation Texan, Jodi Thomas chooses to set the majority of her novels in her home state.
The stories Thomas has committed to paper have earned her an impressive list of distinguished awards. Her first book, BENEATH THE TEXAS SKY (1988), won the National Press Women's Novel of the Year in its category. Book two, NORTHERN STAR (1990), was named best novel by the (Texas) Panhandle Professional Writers and the Oklahoma Writers Federation, Inc., an organization of writers' groups from several states. Book three, THE TENDER TEXAN (1991), was Thomas's first national bestseller and won her the first of her Romance Writers of America RITA's, the $1.5 billion romance publishing industry's equivalent of an "Oscar." Jodi won her second RITA for TO TAME A TEXANíS HEART (1994). Book twelve, TO KISS A TEXAN (1999) was her first novel to score on the USA TODAY Best-selling Books list. For THE TEXAN'S WAGER (2002), sixteen was the magic number. As Thomas's sixteenth novel, the book scored number sixteen on the NEW YORK TIMES extended bestseller list. FINDING MARY BLAINE, (2004) received the National Readers' Choice Award in 2005. Thomas was inducted into the RWA Hall of Fame in 2006 for winning her third RITA for THE TEXAN'S REWARD (2005). In 2009, Jodi received the National Readers' Choice Award for two of her books: TWISTED CREEK (2008) and TALL, DARK, and TEXAN (2008). In 2010, THE LONE TEXAN won the Reader's Choice 2009 Best Western Romance from Love Western Romances.com. Jodi received a RITA for WELCOME TO HARMONY (2010) and the Booksellersí Best Award for SOMEWHERE ALONG THE WAY (2010) at Romance Writers of America in 2011. At the 2012 Romantic Times Conference, Jodi won the Romance Pioneer Award and the 2011 Reviewersí Choice Award for TEXAS BLUE. JUST DOWN THE ROAD (2012) scored number 15 on the New York Times Best Seller List.In 2013, Jodi won a Holt Medallion for Wild Texas Rose (2012) and the West Texas Books Festivalís A.C. Green Award. Then in 2014, Jodi Thomas won the National Readersí Choice Awardís Contemporary Single Title for Canít Stop Believing (2013).
With a degree in Family Studies, Thomas is a marriage and family counselor by education, a background that enables her to write about family dynamics. Honored in 2002 as a Distinguished Alumni by Texas Tech University in Lubbock, Thomas enjoys interacting with students on the West Texas A & M University campus, where she currently serves as Writer In Residence.
"My door is usually open to students all morning," explains Thomas, who talks to the classes at the University and on other campuses during her many speaking engagements when not writing in her spacious office in WTAMU's Cornette Library. "They come by to visit and ask questions about being a writer. When I was a child, being a writer wasn't an option. All the people I knew had regular jobs. I'm hoping that students will see that being a writer is a possibility. This is particularly important in these days when programs in the arts are being cut in the public schools."
Commenting on her contribution to the arts, Thomas said, "When I was teaching classes full time, I thought I was making the world a better place. Now I think of a teacher, or nurse, or mother settling back and relaxing with one of my books. I want to take her away on an adventure that will entertain her. Maybe, in a small way, I'm still making the world a better place."
While the author toured the country speaking to Desk and Derrick clubs about her 2003 novel, THE WIDOWS OF WICHITA COUNTY, the members of various chapters formed a Jodi Thomas Fan Club. The group enthusiastically promotes her novels and public appearances and even volunteers to provide drivers for her out-of-town engagements.
When not working on a novel or inspiring students to pursue a writing career, Thomas enjoys traveling with her husband, Tom, renovating a historic home they bought in Amarillo, and "checking up" on their two grown sons.
Series
Harmony | Whispering Mountain | Ransom Canyon
Books:
Rustler's Moon, February 2016
Ransom Canyon #2
Paperback
Ransom Canyon, September 2015
Ransom Canyon #1
Paperback
Winter's Camp, August 2015
Ransom Canyon Prequel
e-Book
Ask Me Why, July 2015
Mass Market Paperback
One True Heart, April 2015
Harmony #8
Paperback
A Place Called Harmony, October 2014
Harmony Prequel
Paperback
Betting the Rainbow, April 2014
Harmony #7
Paperback
Boots Under Her Bed, January 2014
Mass Market Paperback
Promise Me Texas, November 2013
Whispering Mountain #7
Paperback
Can't Stop Believing, June 2013
Harmony #6
Paperback
One Texas Night, April 2013
Paperback
Chance Of A Lifetime, January 2013
Harmony #5
Paperback
Wild Texas Rose, August 2012
Whispering Mountain #6
Paperback
Just Down The Road, April 2012
Harmony #4
Paperback
Be My Texas Valentine, January 2012
Paperback
The Comforts Of Home, November 2011
Harmony #3
Paperback
A Texas Christmas, October 2011
Paperback
The Secrets Of Rosa Lee, July 2011
Paperback
Give Me A Texas Outlaw, July 2011
Paperback
The Widows Of Wichita County, July 2011
Paperback
Beneath The Texas Sky, May 2011
Paperback (reprint)
Texas Blue, April 2011
Whispering Mountain #5
Mass Market Paperback
Somewhere Along the Way, November 2010
Harmony #2
Mass Market Paperback
Give Me A Texas Ranger, July 2010
Short Story Collection #3
Paperback
Welcome To Harmony, June 2010
Harmony #1
Paperback
The Lone Texan, October 2009
Whispering Mountain
Paperback
Rewriting Monday, April 2009
Paperback
Give Me A Cowboy, February 2009
Short Story Collection #2
Paperback
Tall, Dark and Texan, November 2008
Whispering Mountain #3
Paperback
Twisted Creek, April 2008
Paperback
Give me a Texan, February 2008
Short Story Collection #1
Paperback
Texas Princess, November 2007
Whispering Mountain #2
Paperback
Texas Rain, November 2006
Whispering Mountain #1
Paperback
The Texan's Reward, November 2005
Wife Lottery #4
Paperback
The Secrets of Rosa Lee, August 2005
Paperback
A Texan's Luck, November 2004
The Wife Lottery #3
Paperback
Finding Mary Blaine, August 2004
Paperback
How to Lasso a Cowboy, May 2004
Paperback
When a Texan Gambles, November 2003
The Wife Lottery #2
Paperback
The Widows Of Wichita County, August 2003
Paperback
The Texan's Wager, November 2002
Wife Lottery #1
Paperback (reprint)
The Texan's Dream, November 2001
The McLain #5
Paperback
Beneath The Texas Sky, July 2001
Paperback (reprint)
Twilight in Texas, March 2001
The McLain #4
Paperback
To Wed in Texas, January 2000
The McLain #3
Paperback
To Kiss a Texan, May 1999
The McLain #2
Paperback
The Texan's Touch, July 1998
The McLain #1
Paperback
Texas Love Song, October 1996
Paperback
Forever in Texas, September 1995
Paperback
To Tame a Texan's Heart, December 1994
Paperback
The Texan and the Lady, January 1994
Paperback
A Country Christmas, November 1993
Paperback
Cherish the Dream, April 1993
Paperback
Sweet Hearts, February 1993
Paperback
Prairie Song, February 1992
Paperback
The Tender Texan, August 1991
Paperback
Northern Star, October 1990
Paperback

Videos