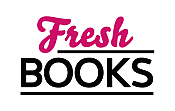 Lots of Love in February
Amanda Quick

Photo Credit: Sigrid Estrada.

Pseudonym for Jayne Ann Krentz.

Amanda Quick, a pseudonym for Jayne Ann Krentz, is a New York Times bestselling, award-winning author of contemporary and historical romances. There are nearly forty million copies of her books in print. She makes her home in the Pacific Northwest with her husband, Frank.
Series
Vanza | Burning Cove
Books:
Tightrope, May 2019
Hardcover
The Other Lady Vanishes, April 2019
Mass Market Paperback
The Other Lady Vanishes, January 2019
Trade Size (reprint)
The Other Lady Vanishes, May 2018
Burning Cove #2
Hardcover
The Girl Who Knew Too Much, March 2018
Mass Market Paperback (reprint)
The Girl Who Knew Too Much, May 2017
Burning Cove #1
Hardcover
'Til Death Do Us Part, April 2017
Mass Market Paperback (reprint)
Til Death Do Us Part, April 2016
Hardcover
Garden of Lies, May 2015
Hardcover
Otherwise Engaged, May 2014
Hardcover
The Mystery Woman, May 2013
Hardcover
Crystal Gardens, May 2012
Ladies of Lantern Street #1
Hardcover
Quicksilver, April 2011
Looking Glass Trilogy #2; Arcane Society #11
Hardcover
Burning Lamp, April 2011
Paperback (reprint)
Burning Lamp, April 2010
Arcane Society #8 - Dreamlight Trilogy #2
Hardcover
The Perfect Poison, April 2010
Arcane Society #6
Paperback
The Perfect Poison, May 2009
Arcane Society #6
Hardcover
The Third Circle, May 2008
Arcane Society #4
Hardcover
Seduction, December 2007
Mass Market Paperback (reprint)
Surrender, December 2007
Mass Market Paperback
The River Knows, May 2007
Hardcover
Second Sight, April 2007
Paperback (reprint)
Second Sight, May 2006
Arcane Society #1
Hardcover
Lie by Moonlight, May 2006
Paperback (reprint)
Ravished, November 2005
Paperback (reprint)
Mischief, November 2005
Paperback (reprint)
Mystique, November 2005
Paperback (reprint)
Rendezvous, November 2005
Paperback (reprint)
Mistress, November 2005
Paperback (reprint)
Lie By Moonlight, June 2005
Hardcover
The Paid Companion, March 2005
Paperback (reprint)
Wait Until Midnight, February 2005
Paperback
Late for the Wedding, November 2004
Paperback (reprint)
The Paid Companion, April 2004
Hardcover
Don't Look Back, April 2003
Paperback (reprint)
Slightly Shady, March 2002
Paperback (reprint)
Wicked Widow, March 2001
Vanza Series - Book 2
Paperback (reprint)
I Thee Wed, February 2000
Vanza Series - Book 1
Paperback (reprint)
Deception, May 1994
Paperback
Desire, January 1994
Paperback
Dangerous, May 1993
Paperback (reprint)
Scandal, March 1991
Paperback
Seduction, February 1990
Paperback (reprint)