Jamie Beck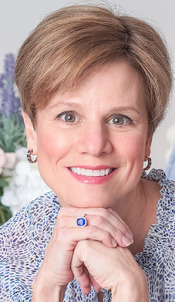 Blogging at Fresh Fiction
Jamie Beck | After "Happily Ever After"
January 30, 2018
Thank you for inviting me to speak to your readers about ALL WE KNEW, the Read More...
Jamie Beck | Redeeming a Hero
October 16, 2017
Thank you for having me here today to discuss my Christmas novella, JOYFULLY HIS. Originally Read More...
Top 5 Romantic Menu Items Created By Hero Alec Morgan
August 29, 2017
Thank you for hosting me today to talk about my new release, BEFORE I KNEW Read More...
Jamie Beck's Heroine Shares Her Top 5 Favorite Romance Novels
February 21, 2017
Thank you so much for hosting me to talk about my recent release, UNEXPECTEDLY HERS Read More...
An Exclusive Interview with Jackson St. James from WORTH THE RISK
November 1, 2016
Welcome, readers! We're here to day with Jackson St. James, to find out a little bit about his recent travels and new love interest Read More...
Jamie Beck | Players in More Ways than One
January 28, 2015
There's something inherently sexy about poker. Unlike many forms of gambling, poker requires skill, knowledge, and instinct. You need confidence to pull it off Read More...
JAMIE BECK is a Romance Writers of America Honor Roll author with a passion for inventing realistic and heartwarming stories about love and redemption, including her popular St. James and Sterling Canyon series. Her books have been translated in multiple languages and received favorable reviews in Booklist, Kirkus Reviews, and Publishers Weekly. In addition to writing novels, she enjoys dancing around the kitchen while cooking, and hitting the slopes in Vermont and Utah. Above all, she is a grateful wife and mother to a very patient, supportive family.
Series
Sterling Canyon | St. James Family | The Cabots
Books:
When You Knew, July 2018
The Cabots #3
Trade Size
All We Knew, February 2018
The Cabots #2
Trade Size
Joyfully His, October 2017
Sterling Canyon #4
e-Book
Before I Knew, September 2017
The Cabots
Trade Size
Unexpectedly Hers, March 2017
Sterling Canyon #3
Paperback
Worth the Risk, November 2016
St. James #3
Paperback
Secretly Hers, July 2016
Sterling Canyon
Paperback
Worth the Trouble, March 2016
St. James #2
Paperback
Accidentally Hers, October 2015
Sterling Canyon #1
Paperback
Worth the Wait, March 2015
St. James #1
e-Book
In the Cards, December 2014
Paperback