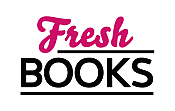 New beginnings, new season to read in September
Diane Kelly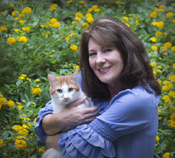 Blogging at Fresh Fiction
Diane Kelly | Is All Truly Fair in Love and War?
October 16, 2012
Bad breakups. Ugh. We've all suffered through them. Whether you're the breaker-upper or the breaker-uppee, the end of a relationship can Read More...
A CPA/tax attorney, Diane spent several years at an international accounting firm, where she had the pleasure of working with a partner later convicted of tax shelter fraud. She also served a stint as an Assistant Attorney General for the State of Texas under an AG who pled guilty to criminal charges related to the tobacco company lawsuits. Given this work history, Diane decided self-employment might be a good idea. She also realized her experiences with white-collar crime made excellent fodder for novels. Her fingers hit the keyboard and thus began her humorous "Death and Taxes" romantic mystery series.
Diane won the prestigious Romance Writers of America Golden Heart® Award in 2009. Her debut novel, Death, Taxes and a French Manicure, will be released by St. Martin's Press in November 2011. Death, Taxes, and a Skinny No-Whip Latte, book #2 in the "Death and Taxes" series, will follow in March 2012.
Diane loves to speak at libraries, bookstores, book clubs, and other events!
Series
Death and Taxes | 12 Days of Christmas | Paw Enforcement
Books:
Death, Taxes, and a Shotgun Wedding, November 2017
Mass Market Paperback
Enforcing the Paw, July 2017
Paw Enforcement #6
Mass Market Paperback
Death, Taxes, and Sweet Potato Fries, February 2017
Tara Holloway #11
Mass Market Paperback
Above the Paw, December 2016
Paw Enforcement #5
Mass Market Paperback
Death, Taxes, and a Satin Garter, August 2016
Tara Holloway #10
Mass Market Paperback
Against the Paw, May 2016
Paw Enforcement #4
Mass Market Paperback
Death, Taxes, And A Chocolate Cannoli, October 2015
Tara Holloway #9
Paperback
Laying Down the Paw, August 2015
Paw Enforcement #3
Mass Market Paperback
Death, Taxes, and Cheap Sunglasses, March 2015
Tara Holloway #8
Paperback
Paw and Order, January 2015
Paw Enforcement #2
Mass Market Paperback
Death, Taxes, and Silver Spurs, August 2014
Tara Holloway #7
Paperback
Paw Enforcement, June 2014
Paw Enforcement #1
Paperback
Five Gold Smuggling Rings, December 2013
12 Days of Christmas
e-Book
Death, Taxes, and Mistletoe Mayhem, November 2013
e-Book
Death, Taxes, and Green Tea Ice Cream, October 2013
Tara Holloway Series #6
Paperback
Death, Taxes, and Hot Pink Leg Warmers, June 2013
Death & Taxes #5
Paperback
Death, Taxes, and Peach Sangria, February 2013
Tara Holloway Death and Taxes Series #4
Mass Market Paperback
Love, Luck, And Little Green Men, February 2013
Paperback
Death, Taxes, and a Sequined Clutch, November 2012
A Tara Holloway Novella
e-Book
Death, Taxes, and Extra-Hold Hairspray, July 2012
Death and Taxes #3
Mass Market Paperback
Death, Taxes, And A Skinny No-Whip Latte, March 2012
Death and Taxes #2
Mass Market Paperback
Death, Taxes, and a French Manicure, November 2011
Death and Taxes #1
Mass Market Paperback

Videos