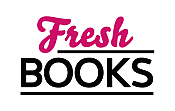 Hearts and Love, great reads in February
Lynette Eason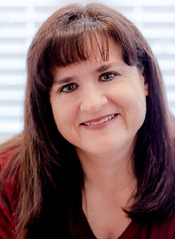 Blogging at Fresh Fiction
Lynette Eason | Favorite Things, Travel and TV
February 13, 2016
I thought I'd talk about a few of my favorite things. Of course the song from Read More...
Lynette Eason is the bestselling author of the Women of Justice series, the Deadly Reunions series, and the Hidden Identity series, as well as Always Watching in the Elite Guardians series. She is the winner of an ACFW Carol Award, the Selah Award, and the Inspirational Readers' Choice Award. She has a master's degree in education from Converse College and she lives in South Carolina. Learn more at her website.
Series
Wrangler's Corner | Elite Guardians | Blue Justice
Books:
Called to Protect, August 2018
Blue Justice #2
Paperback
Oath of Honor, January 2018
Blue Justice #1
Paperback
Chasing Secrets, August 2017
Elite Guardians #4
Paperback
Moving Target, February 2017
Elite Guardians #3
Paperback
Classified Christmas Mission, December 2016
Wrangler's Corner 4
Paperback
Without Warning, August 2016
Elite Guardians #2
Paperback
Sins of the Past, May 2016
Paperback (reprint)
Always Watching, February 2016
Elite Guardians #1
Paperback
Rodeo Rescuer, September 2015
Wranglers Corner 2
Paperback
The Lawman Returns, October 2014
Wrangler's Corner #1
Paperback
Christmas Cover-Up, December 2013
Family Reunions 2
Paperback
Hide and Seek, August 2013
Family Reunions
Paperback
Threat Of Exposure, May 2011
Paperback
Missing, January 2011
Paperback
A Silent Pursuit (Steeple Hill Love Inspired Suspense), November 2009
Mass Market Paperback
A Silent Fury (Steeple Hill Love Inspired Suspense), September 2009
Mass Market Paperback
A Silent Terror, March 2009
High Stakes, #1
Mass Market Paperback
Holiday Illusion, November 2008
Mass Market Paperback
River Of Secrets, August 2008
Mass Market Paperback
Lethal Deception, February 2008
Paperback