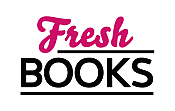 Great November Reads: headstrong heroes and feisty heroines
Laura Childs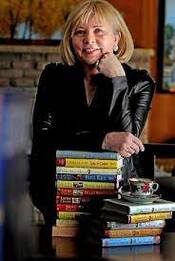 Blogging at Fresh Fiction
Laura Childs | Come Peek into my Author Cave!
October 6, 2015
Or maybe I should call it a bat cave, because thatís what it looks like these days. Stacks of paper everywhere. Boxes of books Read More...
Laura Childs | The Art of Crafting a Mystery
May 4, 2015
Whenever Iím visiting bookstores, libraries, book clubs, and writing groups, I get asked about the business of writing. How do I do it? How Read More...
Laura Childs | Letís Have a Tea Party!
March 17, 2015
Fans of tea Ė as well as newly converted tea drinkers Ė often ask me for tea party ideas. Well, tea can pretty much be enjoyed anywhere Read More...
Laura Childs | Happy Holidays and Remember When
December 2, 2014
A guest blog from Laura Childs, author of the Cackleberry Club Mysteries, Tea Shop Mysteries, and Scrapbooking Mysteries. As I fuss about my Read More...
Laura Childs | Anyone for Jambalaya and a Halloween Mystery?
October 6, 2014
A few words on food and mystery from Laura Childs, author of Read More...
Laura Childs is the New York Times bestselling author of the Tea Shop Mysteries, Scrapbook Mysteries, and Cackleberry Club Mysteries. In 10 years of writing she has produced 24 mysteries and has many more in the pipeline. Her Tea Shop Mysteries are under consideration for a television series and Childs is currrently executive producer for 2 reality TV shows.
Interviews for Laura Childs
Interview with Laura Childs
November 16, 2009
Series
A Scrapbooking Mystery | Cackleberry Club Mysteries | Tea Shop Mysteries | Scrapbook Mysteries
Books:
Scorched Eggs, December 2015
Paperback (reprint)
Parchment And Old Lace, October 2015
Scrapbook Mysteries #13
Hardcover
Gossamer Ghost, October 2015
Paperback
Ming Tea Murder, May 2015
Tea Shop #16
Hardcover
The Cozy Cookbook, April 2015
Paperback
Steeped In Evil, March 2015
Tea Shop #15
Paperback
Scorched Eggs, December 2014
Cackleberry Club #6
Hardcover
Eggs In A Casket, December 2014
Paperback
Gossamer Ghost, October 2014
Scrapbook Mysteries #12
Hardcover
Gilt Trip, October 2014
Scrapbook Mysteries #11
Paperback
Steeped in Evil, March 2014
A Tea Shop Mystery #15
Hardcover
Sweet Tea Revenge, March 2014
A Tea Shop Mystery #14
Paperback (reprint)
Eggs In A Casket, January 2014
Cackleberry Club #5
Hardcover
Tea For Three, December 2013
The First Three Tea Shop Mysteries
Paperback (reprint)
Gilt Trip, October 2013
Scrapbook Mysteries #11
Hardcover
Sweet Tea Revenge, March 2013
A Tea Shop Mystery #14
Hardcover
Stake & Eggs, November 2012
A Cackleberry Club #4
Paperback
Postcards From The Dead, October 2012
Scrapbook Mysteries #10
Hardcover
Skeleton Letters, October 2012
Scrapbooking
Paperback (reprint)
Agony Of The Leaves, March 2012
A Tea Shop Mystery #13
Hardcover
Skeleton Letters, October 2011
Scrapbook Mysteries #9
Hardcover
Scones & Bones, March 2011
Tea Shop Mystery #12
Hardcover
Bedeviled Eggs, December 2010
Cackleberry Club #3
Paperback
Fiber & Brimstone, October 2010
Scrapbook Mysteries #8
Hardcover
Tragic Magic, October 2010
A Scrapbooking Mystery #7
Mass Market Paperback
The Teaberry Strangler, March 2010
Tea Shop Mystery #11
Hardcover
Eggs Benedict Arnold, December 2009
Cackleberry Club #2
Paperback
Tragic Magic, October 2009
Scrapbook Mysteries #7
Hardcover
Oolong Dead, March 2009
Tea Shop Mystery #10
Hardcover
Eggs In Purgatory, December 2008
A Cackleberry Club Mystery
Paperback
Death Swatch, September 2008
Scrapbook Mysteries #6
Hardcover
The Silver Needle Murder, March 2008
Tea Shop #9
Hardcover
Frill Kill, October 2007
Scrapbook Mysteries #5
Hardcover
Motif for Murder, October 2007
Scrapbook Mysteries #4
Paperback
Dragonwell Dead, March 2007
Tea Shop Mysteries
Hardcover
Blood Orange Brewing, March 2007
A Tea Shop Mystery #7
Paperback (reprint)
Chamomile Mourning, February 2006
Tea Shop Mysteries #6
Paperback
Jasmine Moon Murder, July 2005
Tea Shop Mysteries #5
Paperback
Bound for Murder, November 2004
Scrapbook Mysteries #3
Paperback
Photo Finished, January 2004
Scrapbook Mysteries #2
Paperback
The English Breakfast Murder, August 2003
Tea Shop Mysteries #4
Paperback
Keepsake Crimes, May 2003
Scrapbook Mysteries #1
Paperback
Shades of Earl Grey, January 2003
Tea Shop Mysteries #3
Paperback
Gunpowder Green, March 2002
Tea Shop Mysteries #2
Paperback
Death by Darjeeling, May 2001
Tea Shop Mysteries #1
Paperback