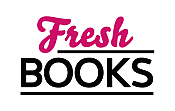 Hearts and Love, great reads in February
Kristan Higgins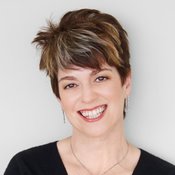 Blogging at Fresh Fiction
Start reading Kristan Higgins!
December 27, 2016
A Special Sneak Peek! Following in the footsteps of her critically acclaimed novel If You Only Knew Read More...
Kristan Higgins | Where Do You Get Your Ideas?
August 25, 2015
One of the things I'm asked a lot is "Where do you get your ideas?" I usually say "eavesdropping," since that is one of Read More...
Kristin Higgins | Love, Romance, and Real-Life Body Fat
September 30, 2014
Whenever I read a book in which the heroine is perfectly beautiful and slim yet curvy yet can pack away a bacon double cheeseburger, I Read More...
Kristan Higgins | Starting Fresh
April 24, 2012
Parker Welles, the heroine of SOMEBODY TO LOVE, has to start over...though not voluntarily Read More...
Kristan Higgins | UNTIL THERE WAS YOU
November 15, 2011
Does the experience of going to a prom really ever change? It would seem all proms are populated with similar cliques like the mean girls Read More...
Kristan Higgins is the New York Times, USA TODAY, Wall Street Journal and Publishers Weekly bestselling author of 16 novels, which have been translated into more than twenty languages. Kristan lives in Connecticut with her heroic firefighter husband, their freakishly beautiful, entertaining and sarcastic children, two overly frisky rescue dogs and an occasionally friendly cat.
Series
Blue Heron
Books:
Good Luck with That, August 2018
Trade Size
Now That You Mention It, January 2018
Trade Size
On Second Thought, February 2017
Trade Size
If You Only Knew, June 2016
Mass Market Paperback (reprint)
Anything for You, January 2016
Blue Heron #5
Paperback
If You Only Knew, September 2015
Paperback
In Your Dreams, October 2014
Blue Heron #4
Paperback
Waiting On You, April 2014
Blue Heron
Paperback
The Perfect Match, November 2013
Blue Heron #2
Paperback
The Next Best Thing, September 2013
Paperback (reprint)
The Best Man, March 2013
Blue Heron #1
Paperback
Just One Of The Guys, September 2012
Paperback (reprint)
Somebody To Love, May 2012
Paperback
Catch Of The Day, March 2012
Paperback (reprint)
Until There Was You, October 2011
Paperback
Fools Rush In, September 2011
Paperback (reprint)
My One and Only, April 2011
Mass Market Paperback
All I Ever Wanted, August 2010
Mass Market Paperback
Catch Of The Day, May 2010
Paperback
The Next Best Thing, February 2010
Mass Market Paperback
Too Good To Be True, February 2009
Mass Market Paperback
Just One Of The Guys, August 2008
Mass Market Paperback
Catch Of The Day, October 2007
Mass Market Paperback
Fools Rush In, November 2006
Paperback