Marie Bostwick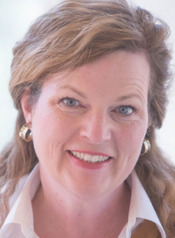 Blogging at Fresh Fiction
Marie Bostwick | Fierce Beyond 50
April 30, 2018
The older I get, the more I realize that those changes keep coming. Sometimes they bring joy. Sometimes they bring sorrow. Sometimes, itís a Read More...
A SINGLE THREAD only $2.99 this week!
April 22, 2014
Hey, did you know A SINGLE THREAD, the first book in the Read More...
Marie Bostwick | Choices Choices Everywhere A Choice!
April 26, 2010
Paper or plastic? Decaf or regular? Debit or credit? Every day, every one of us makes hundreds of decisions. As a matter of fact, a Read More...
Sandi Shilhanek | Does a Book Have To Be Perfect To Be Enjoyed?
June 21, 2009
This week I read a new to me author, Marie Bostwick. I read her book Read More...
Marie Bostwick | There is nothing I would not do for my children.†
May 29, 2009
Unfortunately, my children know this and have no compunction about exploiting my weakness.† Over the last 26 years, that exploitation has been demonstrated in countless Read More...
Marie Bostwick | Fiction and Addictions
November 14, 2008
Itís time for a confession. For years now, Iíve harbored a secret addiction. Iím not talking about my addiction to books. For Read More...
Marie Bostwick Skinner was born in Eugene, Oregon and raised in the Northwest. She vividly remembers the day she got her very own library card. "I was about three years old and had just learned to write my first and last name, a skill which qualified me to become a library patron. I nagged my poor mother until she drove me downtown to get my card so I could check out my first book 'Hop On Pop' by Dr. Seuss."
It was the beginning of a lifetime love affair with the written word. As a girl, Marie wrote love stories featuring lots of handsome princes in fast cars and extensive descriptions of the heroine's wardrobe. In high school she began writing short stories and, "lots of sad, self-pitying, teenage poetry."
Marie was lucky enough to meet the love of her life, Brad at a young age. They've been married for nearly twenty-nine years. However, between marriage, motherhood, finishing her college education, and moving a score of times for her husband's career, there wasn't much time left for writing. Life was happy just the same. Marie enjoyed raising her three sons, working in a variety paid and volunteer jobs, and making time for hobbies like quilting, cooking, and reading . . . always reading.
In 1994, Marie wandered into a writer's workshop and her old romance with words was rekindled. At the instructor's urging, she began writing again. She completed one short story a month for more than three years though she never submitted them, feeling her work was not yet ready for publication. Marie plugged away; raising her sons, doing volunteer work, taking seminary courses, working in professional ministry, and month by month teaching herself to write. Finally one of her short stories refused to stay short. It grew into Marie's first novel, FIELDS OF GOLD, published by Kensington in September of 2005.
Today, Marie lives and writes in Connecticut with her husband, Brad, and their sons.
Series
Cobbled Court | Too Much, Texas
Books:
Just in Time, April 2018
Trade Size
A Single Thread, February 2018
Cobbled Court Quilts #1
Mass Market Paperback (reprint)
The Promise Girls, April 2017
Trade Size
The Second Sister, February 2017
Mass Market Paperback (reprint)
From Here To Home, April 2016
Too Much, Texas Novel #2
Paperback
Between Heaven and Texas, February 2016
Too Much, Texas Novel #1
Paperback (reprint)
The Second Sister, April 2015
Paperback
Apart at the Seams, May 2014
Cobbled Court Quilts #6
Trade Size
Secret Santa, November 2013
Mass Market Paperback
Between Heaven And Texas, May 2013
Cobbled Court prequel
Paperback
Ties That Bind, May 2012
Cobbled Court #5
Trade Size
Threading the Needle, June 2011
Cobbled Court #4
Trade Size
A Thread So Thin, May 2010
Cobbled Court #3
Trade Size
Snow Angels, November 2009
Paperback
A Thread Of Truth, June 2009
Cobbled Court #2
Trade Size
A Single Thread, November 2008
Cobbled Court #1
Trade Size
On Wings of the Morning, November 2007
Trade Size
Comfort and Joy, November 2007
Paperback
River's Edge, September 2006
Trade Size
Fields of Gold, September 2005
Trade Size

Videos
Click Title to Play
Threading the Needle