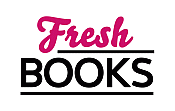 Your August adventures in reading
Reviews
A Good Neighborhood
by Therese Anne Fowler
"Perfect for the fans of Little Fires Everywhere and This Is Us"
Posted July 16, 2020


The narrator (that I believe is the neighborhood itself, collectively, and not an individual person) tells readers: It's in the telling of a tragedy that we sow the Read more...



Amnesty
by Aravind Adiga
"AMNESTY understands where everybody comes from and doesn't blame them for it. . ."
Posted July 9, 2020


Dhananjaya "Danny" Rajaratnam has been living in Australia illegally for 4 years now. He has masked his Sri Lankan accent. He has golden streaks in his hair. He starts his sentences with a loud "Look" and finishes with "I reckon" because he has Read more...



Kishor Rao
I'm an engineering student from India. I love to read books that add/contribute to my life, which makes me become a better person. My favorite genres are Literary and Domestic fiction. My current favorite book is Call Me By Your Name by Andre Aciman.
Features & Posts
No posts found.
No comments posted.