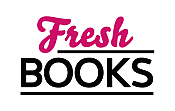 October ushers in great books with holiday themes!
"THE VIETRI PROJECT is very unique; It challenges the readers with its prose, culturally rich content"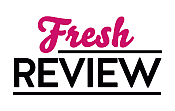 Reviewed by Kishor Rao
Posted October 3, 2021

There is something peculiar about stories set in a European background. I'm convinced that Europe inspires a narrative style that follows a 'thought buried inside a thought that springs from another idea' format. Andre Aciman brought this to life in CALL ME BY YOUR NAME, which is infamous for its long-running sentences with no end in sight, just flowing like a river. THE VIETRI PROJECT, in my opinion, emulates said style to an extent and overdoes it to the point that the story feels a bit lost.
Gabriele works at a bookstore in Berkeley. Even though it wasn't her dream job to do after college, she is somehow stuck at this and finds joy in whatever little she can see around her. A series of very odd orders begin to come from a certain Giancarlo Vietri, and Gabriele becomes curious about this mystery man's reading interests. She becomes obsessed with Vietri over time and sets out to meet him in Rome. Old buried scars are unearthed in Rome because it is herself that Gabriele is looking for and not Giancarlo. Being her childhood vacation home for several years, she has unsevered ties with Rome that she now fully understands in this quest.
THE VIETRI PROJECT is very unique; It challenges the readers with its prose and culturally rich content. It also feels like info-dumping a few times where it delves deep into history chapters. The concept of self-exploration in the disguise of a quest is pretty standard in fantasies, but this is the first time I've seen it done in contemporary fiction. I like the idea of it, but somewhere I felt the execution had some flaws in it. So many characters come and go throughout the story, but none of them makes an impact. The revelation of Vietri became predictable when I reached the last quarter of the story, but it was not unwelcome either.
THE VIETRI PROJECT is a very symbolic story. As the book mentions, the history of Europe is painted one over the other at different times by different people, so is the narrative and our protagonist's thoughts and motivations. She is very fickle and spontaneous, chasing whatever seems interesting at the moment.
I have very mixed feelings about this one. Everyone should read it because I can assure you that everybody will get something out of it. If you like experimental writing style, European Aesthetic, European Art history, this is the book for you.
SUMMARY
A search for a mysterious customer in Rome leads a young bookseller to confront the complicated history of her family, and that of Italy itself, in this achingly intimate debut with echoes of Lily King and Elif Batuman.

Working at a bookstore in Berkeley in the years after college, Gabriele becomes intrigued by the orders of signor Vietri, a customer from Rome whose numerous purchases grow increasingly mystical and esoteric. Restless and uncertain of her future, Gabriele quits her job and, landing in Rome, decides to look up Vietri. Unable to locate him, she begins a quest to unearth the well-concealed facts of his life.
Following a trail of obituaries and military records, a memoir of life in a village forgotten by modernity, and the court records of a communist murder trial, Gabriele meets an eclectic assortment of the city&;s inhabitants, from the widow of an Italian prisoner of war to members of a generation set adrift by the financial crisis. Each encounter draws her unexpectedly closer to her own painful past and complicated family history&;an Italian mother diagnosed with schizophrenia and institutionalized during her childhood, and an extended family in Rome still recovering from the losses and betrayals in their past. Through these voices and histories, Gabriele will discover what it means to be a person in the world; a member of a family and a citizen of a country&;and how reconciling these stories may be the key to understanding her own.
---
What do you think about this review?
Comments
No comments posted.

Registered users may leave comments.
Log in or register now!