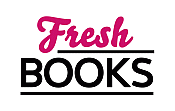 Summer reads begin in June!
"The Secret Life of Albert Entwistle rightly combines heart-warming with a great social message."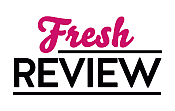 Reviewed by Kishor Rao
Posted June 17, 2022

THE SECRET LIFE OF ALBERT ENTWISTLE by Matt Cain is a contemporary fiction novel focusing on the life of a postman, our protagonist, Albert Entwistle, as he reconsiders his entire life while his retirement approaches. Albert has lived in Toddington all his life. He has been a postal worker since the age of seventeen and is now about to turn sixty-five in six months. The post office enforces a termination at 65 and this pushes Albert over the edge as he second-guesses the entire course of his life.

I loved this book! Not only is it a social commentary on the 60s and the 70s and how gay people were treated in those times but is also a heart-tugging story of an elderly closeted gay man and how he never got a chance and muster up enough courage to come out and lead a life that he wanted to. A traumatized childhood with an unyielding set of parents did not help Albert, either. Seeing his cop father demean the gay men who met in the public toilets, Albert always suppressed his feelings and never was fully himself around others. He shut himself off from the world after a terrible incident in his teenage years and has been aloof and distant from everyone in the town. It is only now, at the cusp of his retirement, that he sees the changes in the people and how exponentially accepting and kind the world has become over the years.

Albert opening up and becoming a part of the community is the beating heart of this novel. His struggles and fears to overcome his complex and let the world know what he really is and unabashedly doing so is the intriguing part of the story and is done excellently by Matt Cain. Besides, Albert has to find his childhood crush to at least get closure for the terrible thing that happened all those years ago. He is joined on this journey by Nicole, who is facing her part of problems with her boyfriend and together they help each other through this situation.

THE SECRET LIFE OF ALBERT ENTWISTLE rightly combines heart-warming with a great social message. I urge everyone to pick this up as it has that perfect feel-good package. Great side characters, witty dialogues, and kind story arcs to fill your heart up and make it warm. I urge everyone to pick this book up.
SUMMARY

Every day, Albert Entwistle makes his way through the streets of his small English town, delivering letters and parcels and returning greetings with a quick wave and a "how do?" Everyone on his route knows Albert, or thinks they do—a man of quiet routines, content to live alone with his cat, Gracie.

Three months before his sixty-fifth birthday, Albert receives a letter from the Royal Mail thanking him for decades of service and stating that he is being forced into retirement. At once, Albert's simple life unravels. Without the work that fills his days, what will he do? He has no friends, family, or hobbies—just a past he never speaks of, and a lost love that fills him with regret. And so, rather than continue his lonely existence, Albert forms a brave plan to start truly living, to be honest about who he is . . . and to find George, the man with whom he spent one perfect spring and summer long ago.

One painful yet exhilarating step at a time, Albert begins searching for George and revealing his story to those around him. As he does, something extraordinary happens. Albert finds unlikely allies, new friends, and the courage to help others—even as he seeks the happiness he's always denied himself.





---
What do you think about this review?
Comments
No comments posted.

Registered users may leave comments.
Log in or register now!