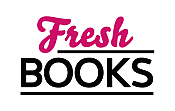 October ushers in great books with holiday themes!
"The Road Trip is a tried and tested formula that works best in the genre"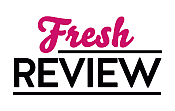 Reviewed by Kishor Rao
Posted October 3, 2021

I cannot articulate what it is that THE ROAD TRIP brings new to the genre of romantic comedies. Sure it touches on some grave topics while being fluffy for the majority of the plot. Still, other than that, I cannot list anything wholly new or unique to this rendition of tried and tested formulas that seem to work almost every time and it did for The Road Trip by Beth O'Leary.
Addie is spending her summer in France before she goes back to her hometown and starts working and playing by the rules of life. She wants to have the best, reckless summer there ever was, and it is delivered to her on a silver platter. Enters a dreamy boy who loves to write poetry. Dylan is so different from the men Addie has dated before. They have the perfect summer; Addie, her sister Deb, Dylan, and his best friend, Marcus. Just as it is about to end, things start to unsettle for Dylan's real-life starts creeping in, and Addie doesn't know if she can handle it.
As the past is told through flashbacks revealing slowly what went so terribly in Addie and Dylan's relationship, the dynamic of the group is brought back to life again when circumstances make them travel together to a destination wedding of a mutual friend. Will Addie and Dylan make it work? Can they severe the leg to stop spreading poison and move on as if nothing happened? Read The Road Trip to find out.
There are all the elements present in this book that is required of a rom-com. A perfect wedding setting for drama, European romance, best-friend issues, jealousy, miscommunication, hot and sexy protagonists. The execution is also well done. The dialogues are hilarious; the characters and quippy and sharp but two-dimensional, only providing the content they are supposed to deliver and nothing else.
Soothing as it is to see two people who fall in love in a short amount of time, it is also frustrating to see them being influenced by others completely clouding their judgment until the climax where everything is clear again so that the readers get a happily-ever-after. And all of this is common to this genre. I neither have complaints or praises for this book. It is a light read, frequently hilarious, and constantly engaging. You can pick it up if you want to have a good time.
SUMMARY
THE BRAND NEW NOVEL FROM THE SUNDAY TIMES BESTSELLING AUTHOR, BETH O'LEARY.

Addie and her sister are about to embark on an epic road trip to a friend's wedding in rural Scotland. The playlist is all planned and the snacks are packed.

But, not long after setting off, a car slams into the back of theirs. The driver is none other than Addie's ex, Dylan, who she's avoided since their traumatic break-up two years earlier.

Dylan and his best mate are heading to the wedding too, and they've totalled their car, so Addie has no choice but to offer them a ride. The car is soon jam-packed full of luggage and secrets, and with four hundred miles ahead of them, Dylan and Addie can't avoid confronting the very messy history of their relationship...

Will they make it to the wedding on time? And, more importantly... is this really the end of the road for Addie and Dylan?
---
What do you think about this review?
Comments
No comments posted.

Registered users may leave comments.
Log in or register now!