"FLASH FIRE is a powerful second installment that will leave the readers craving for more"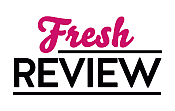 Reviewed by Kishor Rao
Posted September 9, 2021

Contemporary | Fantasy | Young Adult
Nicholas Bell, a seventeen-year-old boy, is obsessed with The Extraordinaries, a superhero version of the make-believe place Nova City in our story. Having been in love with Shadow Star forever, Nicky has found interesting and rather sinister facts about the Extraordinaries since the first book, that made him reevaluate them.
We left Nick and his friends, Seth, Gibby, and Jazz under compelling circumstances at the end of THE EXTRAORDINARIES. FLASH FIRE picks up a couple of months after The Battle of McManus Bridge, now more people knowing about the identity of PyroStorm, enlarging the scope of issues that could stem from it. T.J. Klune extends the universe a little bit more, and we get to see this all through the beautiful mind of Nick as he explores the uncharted territory of teenage hormones along with his journey of becoming an Extraordinary himself.
I loved this book. The Young Adult genre has dragged out the stereotypes of teenagers thinking that everything in their life sucks, and the purpose of the genre was to validate their feelings with utmost seriousness. Klune puts a comedic spin on it. When Nick says his life sucks, it comes across as hilarious because the reader understands it's only his perspective and nobody else thinks, thereby parodying the emotion. This lighthearted take surprised me pleasantly, along with the numerous topics Klune puts on the table for teenagers to discuss. FLASH FIRE is incredibly sex-positive, so much so that one of the parents makes dental dams for their kids if ever they want to please their partners. It is very queer and does not make a big deal out of it. These are not there for the sake of vulgarity and really prompt genuine conversations.
As far as the superhero plot is concerned, there are many twists and turns in this book, most of them predictable as we have come to expect from Klune's stories though it doesn't take away the joy from reading. I won't spoil anything in this department, but there might be a chance that the author is building a larger universe with these stories. "See Something Say Something" plays a prominent role in FLASH FIRE (The House in the Cerulean Sea fans will know, wink wink), and I'll be delighted if DICOMY and the Entraordinaries exist in the same universe.
I could go on and on about this book. There is so much to talk about and discuss here. The social commentary is cleverly delivered via this condensed and distilled world and characters the author has created. Despite its genre and surface story, this could very well be a book club pick! FLASH FIRE is very much the material that today's youth needs, a world unbiased towards the LGBTQ+ community. Klune's characters are always queer, yet they have something more to them, making them unacceptable in the current state of the society, and then goes on to break that prejudice as well. Accepting anything and everything that doesn't fit the conventional bill of community and treating it with kindness seems to be at the heart of his stories. I hope more and more people pick this book up and enjoy this remarkable story.
SUMMARY
Flash Fire is the explosive sequel to The Extraordinaries by New York Times and USA Today bestselling author TJ Klune!

Nick landed himself the superhero boyfriend of his dreams, but with new heroes arriving in Nova City it's up to Nick and his friends to determine who is virtuous and who is villainous. Which is a lot to handle for a guy who just wants to finish his self-insert bakery AU fanfic.

Praise for The Extraordinaries
An Indie Bestseller!
An Indie Next Pick!

"Uproariously funny, this razor-sharp book is half a love-letter to fandom, half self-aware satire, and wholly lovable. I haven't read anything quite like this before!" —Sophie Gonzales, author of Only Mostly Devastated

"The most down-to-earth book about superheroes I've ever read." —Mason Deaver, bestselling author of I Wish You All the Best

At the Publisher's request, this title is being sold without Digital Rights Management Software (DRM) applied.
---
What do you think about this review?
Comments
No comments posted.

Registered users may leave comments.
Log in or register now!