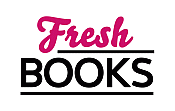 Fall into September books you'll love
"Learning to accept flaws in the face of great distress"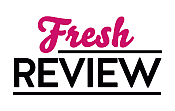 Reviewed by Kishor Rao
Posted September 5, 2023

Mystery Amateur Sleuth | Mystery Psychological
HAPPINESS FALLS by Angie Kim is my first book by the author. I recently bought MIRACLE CREEK, and I am so excited to read it after knowing the writing style of Kim. Giving a synopsis of this story is so hard without getting into spoiler territory. Mia, our primary point of view, has a logical explanation for everything… in retrospect. Everything happens routinely in this Korean-American family. A boy with special needs and his father are on a routine walk in the park. It isn't every day that the kid arrives alone in a fit of rage (or is it really?), and Mia does not blow it out of proportion. She logically explains the situation to herself, overlooks the obvious signs, and thus starts a mystery of a missing father and the repercussions of this incident on the tight-knit family. "We did not call the police right away" is how Mia recalls the story, already devastated. She slowly peels the onion, asking us to join this rollercoaster of grief, loss, despair, and their impact on happiness.
Eugene is not only the sole witness before the patriarch Adam Parson disappears but also has a clinical condition called Angelman Syndrome, which makes it difficult for him to communicate through typical methods. Herein lies the primary conflict of the story. The inability of Eugene to speak explores various questions of the mode of communication and language in general. Angie gets into the science of the medical condition and comments about society's outlook on the so-called "non-verbal" community. The book's philosophy lies in finding an individual's language (or the "love language") and how they express their emotions. Mia has music, and her twin brother John has community service. They later find out their father was creating a theory on how happiness can be calibrated as per the individual's personality. Richly framed anecdotes full of emotions portray this family and what drives them as a unit. The mystery of Adam's disappearance is intertwined with the emotional and scientific angle.
HAPPINESS FALLS was a real page-turner. Every chapter contributes to further every facet of the story and ends with a cliffhanger, making it impossible to put the book down. I enjoyed the book immensely. If you like stories of dysfunctional families finding their happy place and comfort in each other, you will love it as much as I do!
SUMMARY

"We didn't call the police right away." Those are the electric first words of this extraordinary novel about a biracial Korean American family in Virginia whose lives are upended when their beloved father and husband goes missing.

Mia, the irreverent, hyperanalytical twenty-year-old daughter, has an explanation for everything—which is why she isn't initially concerned when her father and younger brother Eugene don't return from a walk in a nearby park. They must have lost their phone. Or stopped for an errand somewhere. But by the time Mia's brother runs through the front door bloody and alone, it becomes clear that the father in this tight-knit family is missing and the only witness is Eugene, who has the rare genetic condition Angelman syndrome and cannot speak.

What follows is both a ticking-clock investigation into the whereabouts of a father and an emotionally rich portrait of a family whose most personal secrets just may be at the heart of his disappearance. Full of shocking twists and fascinating questions of love, language, and human connection, Happiness Falls is a mystery, a family drama, and a novel of profound philosophical inquiry. With all the powerful storytelling she brought to her award-winning debut, Miracle Creek, Angie Kim turns the missing-person story into something wholly original, creating an indelible tale of a family who must go to remarkable lengths to truly understand one another.
---
What do you think about this review?
Comments
No comments posted.

Registered users may leave comments.
Log in or register now!