"Talking to stranger on the internet can have a good outcome is my takeaway from The Secret Talker"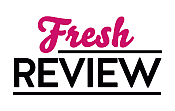 Reviewed by Kishor Rao
Posted October 3, 2021

Literature and Fiction Literary | Suspense | Women's Fiction Psychological
THE SECRET TALKER by Gelin Yan follows Qiao Hongmei, a deserter of the Chinese Military, to pursue a bigger and more expansive world. The thirst to have more drove her to elope her country with her English Professor. Years later, she is not so happy with Glen now, the English Professor. She doesn't think there is any spark left in their relationship anymore, and it is all just daily mundane activities with nothing exciting to happen whatsoever.
One day she starts receiving emails from a stranger about her expressions and her possible thoughts when she was out with her husband earlier that evening. The stranger accuses her of being a Secret Talker, a person who withholds information and doesn't reveal what's really going on in their minds. The prospect of someone observing Hongmei so keenly and understanding what her facial expressions and bodily gestures implied excites her. She writes the stranger back, and they start frequently communicating over emails.
Revelations about the lives of these characters, remotely conversing, baring everything, and sharing their stories with no censor, is at the heart of this book. Hongmei describes her natural intuitions and how they have deliberated because of her culturally loaded and distinctive childhood, how she has always craved for more and abandoned everything she had to have it, no matter the consequences and without foresight. The emails become a respite for Hongmei to vent her feelings that she hasn't even shared with her adventurous trophy husband with the help of whom she escaped her past. This relationship borders obsession quickly turns into stalking, venturing into the area of affair eventually.
It starts out well. With the characters' secretive and erratic banter, there is a vibe of domestic thriller to it. But as the story progresses, it becomes more and more drawn-out and incoherent. Even with only a hundred and sixty pages, the storyline seems so stretched and unnecessary at times that I couldn't comprehend how it was contributing to the plot. If there was little more to the characters that would make me care for them, I would have loved it more.
Having said all of that, I still think it is a good story. While not having many layers for the reader to understand them, the characters still have a good enough background story. You feel for their misfortunes and root for them to find happiness. Also, it feels relevant in a world where you can talk and become close to anyone in this digitally tiny world. If that is something that fascinates you, you should definitely pick this up.
SUMMARY
Combining the dark twists of The Silent Patient with the unsettling beauty of The Vegetarian, a tense, gripping, and wholly original psychological tale of a woman with a secret admirer—who is hiding secrets of her own.

Beautiful, diligent, and passive, Hongmei is the perfect wife to Glen, an intelligent and caring college professor. But her quiet life in Northern California fractures when a mysterious person begins e-mailing her, pulling her into an enthralling and frightening game of cat-and-mouse. Who is stalking her? And how does this mysterious stranger know her deepest, darkest secrets?
As Hongmei is forced to confront her own dark past in China, the façade of her idyllic life is laid bare. Increasingly desperate and self-destructive, her one hope is to turn the tables on her tormentor. Investigating the stalker's own secret history may irrevocably tear her marriage and her world apart—a risk she must take to regain control of her life.
---
What do you think about this review?
Comments
No comments posted.

Registered users may leave comments.
Log in or register now!