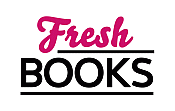 Your August adventures in reading
Reviews
A Rogue by Night
by Kelly Bowen
"An adventurous historical romance that ticks all the boxes!"
Posted June 20, 2019

A ROGUE BY NIGHT is the third book in the Devils of Dover series by Kelly Bowen. Although part of a series ,it can easily be read as a standalone book. I enjoyed every Read more...



What a Difference a Duke Makes
by Lenora Bell
"Love Can Conquer All."
Posted May 22, 2018

Mari Perkins as a baby was given to an orphanage. She recently was told that somebody had actually come looking for her but was sent away, so she decides she has to go to London to see if she can find them. She desperately needs to know who her family Read more...



The Scandal of It All
by Sophie Jordan
"Sexy, passionate, and feel-good historical romance!"
Posted April 22, 2018

THE SCANDAL OF IT ALL is the second book in The Rogue Files by Sophie Jordan. Graciela, the Duchess of Autenberry, is a widow and a mother to a stepdaughter, grown-up stepson, and her own Read more...



Real Earls Break the Rules
by Tina Gabrielle
"Romantic, feel-good, emotive story."
Posted April 20, 2018

Brandon Sinclair is the new Earl of Vale after his father's death. The man left a lot of debt and in order to deal with that debt, Brandon must sell a very expensive painting belonging to the family. He doesn't want them to know the lengths he is Read more...



Off the Clock
by Roni Loren
"Sizzling, Sexy Soulmates"
Posted February 15, 2018

OFF THE CLOCK is the first book in the Pleasure Principle series by Roni Loren. Marin Rush and Donovan West first meet in college. He is looking into the ways 'dirty sex talk' can help women Read more...



The Other Twin
by Nan Dixon
"Deep, Dramatic Romance."
Posted December 26, 2017

THE OTHER TWIN is the fourth book in the Fitzgerald House series by Nan Nixon. I haven't read the other books, but THE OTHER TWIN can easily be read as a standalone book. Nathan Forester is dyslexic Read more...



A Gentleman Never Surrenders
by Lauren Smith
"A Mistake turns into a Blessing!"
Posted December 9, 2017

A GENTLEMAN NEVER SURRENDERS is the second book in the Sins and Scandals series by Lauren Smith. Some of the characters from the previous book are mentioned in this one, so it's nice to catch up with Read more...



An Earl by Any Other Name
by Lauren Smith
"A feel good romance you'll love"
Posted October 13, 2017

AN EARLY BY ANY OTHER NAME is the first book in the Sins and Scandals series by Lauren Smith. Leo Graham, Lord Hampton has to marry, not for love as he always thought he would, but for money. Money needed Read more...



Holiday Spice
by Samantha Chase
"A real pleasure"
Posted October 10, 2017

Holiday Spice is the sixth book in The Shaughnessy Brothers series by Samantha Chase. Although the book is part of a series, it can easily be read as a stand-alone novel. Darcy Shaughnessy adores her family. They Read more...



AnnMarie Spiby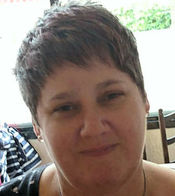 Happily married mum to one grown up daughter and two furbabies (cats). I read a LOT and my fave genres are all related to romance, Paranormal Romance, Historical Romance, Contemporary Romance etc. But I do read the occasional biography as well.
Features & Posts
No posts found.
No comments posted.