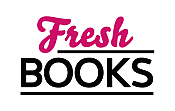 October ushers in great books with holiday themes!
"Sexy, passionate, and feel-good historical romance!"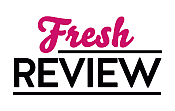 Reviewed by AnnMarie Spiby
Posted April 22, 2018

THE SCANDAL OF IT ALL is the second book in The Rogue Files by Sophie Jordan.
Graciela, the Duchess of Autenberry, is a widow and a mother to a stepdaughter, grown-up stepson, and her own daughter. After recently losing a friend who was taken too soon, she makes a decision to start living her life to the fullest, including having a passionate affair with a handsome man. In order to find that man, she decides to attend Sodom, a club where anything goes. She goes to the club in disguise and regrets her decision within the first few minutes when a drunk tries to have sex with her. Thankfully she is rescued by a gorgeous man. Graciela is happy to be rescued until she realises that the man is her stepson's best friend, Lord Strickland. She wanted to keep her identity from him, but when they run into her stepson she ends up having to tell Strickland who she is and begs him to help her escape the club. One way to help hide her identity is for him to kiss her and block her face from view. But from that moment on, they both start to look at each other in a whole new light.
Sparks fly between our couple, but Graciela knows she can't have a relationship with her stepson's best friend. He won't accept it at all. She also knows that Strickland is younger than her and needs a young wife who will be able to give him an heir and a spare. He disagrees and sets out to prove Graciela wrong. Can he convince her to give their budding romance a chance?
I loved THE SCANDAL OF IT ALL. Graciela has always done the right thing and her life has been staid and proper. It was a real delight to see her break free and start to enjoy her life. Strickland might be a few years younger than her, but he is exactly what she needs. He's so protective, so passionate and he has wanted her for much longer than she realises. The book had plenty of steamy scenes, so not for the under 18s, and it was so beautifully written, nothing crude at all. Their relationship was so perfect even if some people were less than pleased about it. I am very much looking forward to the next book in the series, and I recommend this book wholeheartedly.
SUMMARY
It takes two to make a scandal…
What kind of woman ventures into London's most notorious pleasure club? An outsider like Graciela, the Duchess of Autenberry, snubbed time and time again by society because of her Spanish roots. Ela longs to take a lover for a single, wild night, and within the walls of Sodom there are gentlemen to suit every forbidden taste. If only she were not so drawn to the smoldering Lord Strickland…a dangerous man who sees beyond her mask, and could ruin her reputation with a mere whisper.
Lord Strickland never permitted himself to fantasize about the sultry, off-limits lady, but then he never expected to find Ela in a place so wicked, looking for what he's more than too happy to give. She may not be to the ton's taste, but she suits him perfectly. First, however, he must convince her to trust in this dangerous desire—and in the promise of forever unleashed by one wild, scandalous night.
---
What do you think about this review?
Comments
No comments posted.

Registered users may leave comments.
Log in or register now!