"Deep, Dramatic Romance."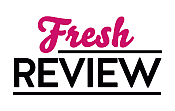 Reviewed by AnnMarie Spiby
Posted December 26, 2017

THE OTHER TWIN is the fourth book in the Fitzgerald House series by Nan Nixon. I haven't read the other books, but THE OTHER TWIN can easily be read as a standalone book.
Nathan Forester is dyslexic, and is very sensitive to the fact, believing that everybody who knows, thinks that he is stupid. He feels second best to his brother and hasn't even been able to help out with the family business because of his dyslexia. When an opportunity arises to actually help out with the business, Nathan jumps at the chance.
Cheryl Henshaw is a widowed mother of a young boy. She has a lot of emotional baggage thanks to the abuse she has had to suffer from various people in her life, not to mention losing her military husband. Cheryl is scared of her own shadow and it's something she has to learn to overcome if not for her own sake, then for her son's.
When Nathan is literally left with a little girl in his arms, a daughter that he didn't know he had, he has no idea how to cope. His neighbour, Cheryl, seems the perfect person to ask for help. They strike up a deal where they share childcare of both his daughter and her son. During that time feelings start to develop, but with Nathan feeling like he isn't good enough, and Cheryl having so much emotional baggage it isn't going to be an easy ride towards their happy ending.
THE OTHER TWIN is a good story, but I prefer my romances to be more lighthearted. There was just too much angst happening in this book. Nathan was ridiculously sensitive to having Dyslexia, yet in this day and age, there are plenty of avenues to take to get some help with it. Cheryl didn't care about his being dyslexic, but with her fear of her own shadow, and her son not liking Nathan it was just a long hard slog before Nathan and she even got to share the first kiss. I know romances and life can't always be sweetness and light, but for me, this was just too much in the other direction. THE OTHER TWIN will be a perfect read for those who think romance novels should be sweet.
SUMMARY
Who can resist a neighbor in need?
Nathan Forester doesn't know the first thing about kids. So when the daughter he never knew existed arrives on his doorstep, he needs help, fast! His unlikely ally is next-door neighbor and single mother Cheryl Henshaw. Nathan and Cheryl don't exactly see eye to eye, but neither can say no to a helping hand.
Renovating Fitzgerald House is Nathan's chance to finally prove he's no longer the unreliable twin—and it seems possible with Cheryl by his side. Suddenly their practical arrangement has become something much more. Trust isn't easy, but they're stronger when they work together.
---
What do you think about this review?
Comments
No comments posted.

Registered users may leave comments.
Log in or register now!