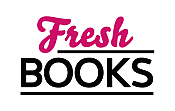 Books to enjoy in May! Let your reading blosson!
"Brawny Highlanders make the best protectors!"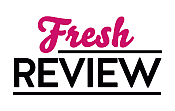 Reviewed by Make Kay
Posted April 8, 2021

The last of the three brothers to meet his match stars in HIT ME WITH YOUR BEST SCOT, book 3 in Suzanne Enoch's Wild Wicked Highlanders series. Some of Enoch's books work better for me than others. I happily read through IT'S GETTING SCOT IN HERE and SCOT UNDER THE COVERS, but I think HIT ME WITH YOUR BEST SCOT was the weakest in the series for me. Three rough and tumble Highlander brothers have to travel to London to meet their estranged mother's demand that each marry an English lady before they can keep their Scottish lands that the mother's coffers are underwriting. The two younger brothers, as well as their sister who grew up with their mother in London, have all paired off in the first two books. Now we watch as the eldest, Coll McTaggert, Vicsount Glendarril, is the last holdout.
The very punny titles do not reflect the actual storylines of the books in this series. To be sure, there are some elements that seem a bit far-fetched even for historical romance in HIT ME WITH YOUR BEST SCOT, such as the manner in which Coll's love interest turns out to be an appropriate match for him. I also had a hard time believing in how the heroine hopped into bed (in a manner of speaking-- in a country field!) after such a brief acquaintance with our hero when she was at such pains to avoid having a protector.
Despite these issues, HIT ME WITH YOUR BEST SCOT is engaging and kept my interest throughout the book. The heroine, Persophone Jones, is an interesting woman with courage and compassion. I enjoyed the smattering of Shakespeare throughout the book along with the theater setting. Coll turns out to have some initially unexpected depths despite thinking of himself as a dumb brute. While not my favorite of the series, Enoch's HIT ME WITH YOUR BEST SCOT is a light and diverting historical romance that provided an afternoon of reading enjoyment.
SUMMARY
The final book in the wickedly seductive new Scottish historical romance trilogy from New York Times bestselling author Suzanne Enoch, Hit Me With Your Best Scot!

The MacTaggert brothers have one task:
Find English brides or lose their land!

Coll MacTaggert, Viscount Glendarril, is a big, brawny Highlander who doesn't like being told what to do—not even by his exasperated English mother who is determined to see her eldest son wedded and bedded. However, when he comes to the rescue of an irresistibly beautiful woman, Coll discovers that he may have found his perfect match…

The challenge isn't that Persephone Jones is famous, wealthy, independent, and smarter than anyone he knows. The problem is that she isn't interested in marrying any man—especially not a hot-headed Scot—even if he is the only man who seems to understand who she really is even when she's not sure herself. When Coll learns that Persephone is actually a lady-in-hiding and someone is willing to kill her for what she stands to inherit…Well, Coll has never been one to turn down a fight. When hearts are involved, nothing comes between a Highlander and his lady.
---
What do you think about this review?
Comments
No comments posted.

Registered users may leave comments.
Log in or register now!