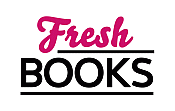 December's Must-Reads: Top Books to Close Out the Year with a Bang
"Smart and sexy, HITTING IT is a perfect springtime romance"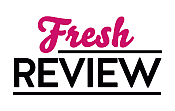 Reviewed by Monique Daoust
Posted May 4, 2018

Three years ago, while on spring break in Ft. Lauderdale, Rob Lee and Heidi Wong met and fell madly in lust. Heidi wanted nothing more than keep in touch with Rob, but his baseball career was just about to take off, and he would do nothing to jeopardize his future, which nixed any sort of relationship. And so Heidi's dreams came crashing down. Heidi pursued her dream of becoming a journalist, the print newspaper she works for is about to let her go, and in desperation she blurts out that Rob Lee, a big deal with the Indianapolis Bobcats, is a friend of hers, and she will do a story on him. There's just one tiny problem: Rob's team won't allow him to talk to the press...
Kathy Lyons made this reviewer very happy with HITTING IT: how refreshing that there is not one little misunderstanding, not one little lie by omission to be found in the whole novel, and there were several occasions where it could have happened. Ms. Lyons' characters actually talk to each other, don't take the easy way out, but roll up their sleeves and man up, although Heidi finds it more difficult than Rob. One situation towards the end of the book exemplifies how smart people use their wits to act rationally instead of hiding behind lame excuses that culminate in convoluted solutions. I thought the potential social media snafu was handled by Ms. Lyons -- and her character -- with exemplary finesse.
Isn't it amazing that there is not one little thing that went wrong in HITTING IT! The spring break fling takes up nearly the first quarter of the book, and it's perfect. Ms. Lyons shows us how that on this one-night fling, Rob and Heidi really connected. We're not told about those zings, or whatever minor electrical shocks fictional characters typically experience, but how Rob and Heidi share their lives and dreams. Their chemistry is palpable, it is believable, and I felt that this was really love at first sight. And it was just so lovely, sweet, and hot. While thankfully low on angst (and inanity!), HITTING IT doesn't lack for realistic drama, and it was so very beautifully dealt with by Ms. Lyons. Heidi and Rob are very engaging characters, and I was thrilled to see a hero who is not a bullying jerk, er pardon, a possessive alpha. Rob is definitely not a wimp, but he is the kind of man you bring home to mother; he is a keeper! While Rob is your All- American blue-eyed blond, I loved the fact that Heidi is Chinese (hurrah for non-Caucasian heroines!). Although her parents are very traditional, especially when it comes to her career choices, they are not narrow-minded even though they are strict, and it does influence to some extent Heidi's outlook on life. It was nice to see a modern woman who dreams of picket fences and marriage without being portrayed as old-fashioned.
I loved the tone, the feel of HITTING IT. It's young, fresh, and has a quiet elegance that suits the characters and the story. The secondary characters are also brilliantly drawn, and the conversations between Heidi and her best friend Samantha ring true. I loved how gently but firmly Samantha shook some sense into Heidi. When it comes to baseball, readers who don't care about the game need not fear. While the context is clear, and the sports atmosphere is present, there are no endless detailed play-by-play sequences. HITTING IT is a smart and sexy romance that will warm you like sunshine on a warm spring day. The feeling of contented happiness will not leave you after you turn the last page of HITTING IT. It is just that good.
SUMMARY
Making it to the Major Leagues is all rookie ballplayer, Rob Lee, has ever dreamed of. But now, he's a little overwhelmed with his new celebrity status. Everyone wants a piece of the new heavy hitter for the Indianapolis Bobcats. Still, he's worked hard for it, and he doesn't have many regrets. Although there is one... If journalist Heidi Wong wants to keep her job, she needs to come up with a story—fast! That's why she tells her boss that she knows the Bobcat's reclusive new slugger, Rob Lee. And she does...in the Biblical sense. During Spring Break three years ago, she and Rob shared a torrid night on the beach. And she's wanted him again ever since. But everyone knows reporters and athletes don't mix. Rob's contract doesn't allow him to talk to the press, and her job depends on it. Which is driving them both just a little crazy…
---
What do you think about this review?
Comments
1 comment posted.
Re: Smart and sexy, HITTING IT is a perfect springtime romance

I wanted to read this before but REALLY want to read it now,
after such a great review! I, too, despise the "make it
work" convolution!
(Kathleen Bylsma 3:47pm May 10, 2018)
Registered users may leave comments.
Log in or register now!