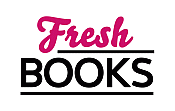 Summer reads begin in June!
"This Year's Black is This Summer's Hit: Simply Irresistible"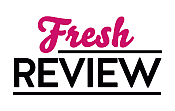 Reviewed by Monique Daoust
Posted July 5, 2014

Romance Contemporary | Romance Suspense | Novella / Short Story
Meet Allegra "Ryder" Falcon: she's tough, she's fit, she's sexy, and she dresses exclusively in black. She's an investigator for Maltese Security, where her big brother Tony is CEO. She's bored because her cases consist mostly of jealous husbands and cheating wives. She's suffered several unpleasant experiences with boyfriends, so she decided to take a hiatus from relationships for a year. THIS YEAR'S BLACK is the second book in the Killer Style series. This time, Dylan's Department Store is going global, a merger is on the horizon, but someone is stealing. George Dylan asks Maltese Security to provide someone to find the culprit, and Ryder is assigned to the case. She's in for more than she bargained for when she meets Dylan's General Merchandise Manager: Devin Harris, the hot guy with whom Ryder had a one night stand, 3 weeks before. Devin had called and messaged her, but even though Ryder was dying to see him, she ignored him because of her break from relationships. Dylan decides that Ryder should pose as Devin's personal assistant; they have only one week to find who's stealing money. Ryder doesn't care much about what she wears, but since Devin's job deals with high fashion, he has to make her dress for the part, which involves colour and adornments; no small endeavour.
It turns out Sarah Molina, George Dylan's executive assistant is the one who had been funnelling money out of Dylan's and she disappeared just about when Ryder started working for the company. Sarah fled to The Andol Republic, which doesn't have an extradition treaty with the USA, so the plan is that Ryder will fly to the small country and bring her back; the problem is Devin insists on going along with her. Although he's a former MMA fighter, he's no investigator, and Ryder will make certain he remembers that. Things go from bad to worse: when they reach their destination, they must share a hotel room, which flusters Ryder because even though she tries to deny it, their attraction is definitely mutual, in spite of disagreeing on almost everything. THIS YEAR'S BLACK is a blast from page one and never falters. The characters are superbly drawn, colourful, and sometimes quite unusual. The chemistry between Ryder and Devin is incendiary and electrifying. The dialogue is hilarious and spot-on; it's today's answer to Tracy and Hepburn; it's a new twist on the war between the sexes. Ms. Flynn is a true artist of romantic suspense: she never loses track of the story line, but never forgets those sexy moments, which happen at the right time and for the right reasons. It's fun, it's fabulous, it's Flynn.
SUMMARY
A fighter since birth, Allegra "Ryder" Falcon would rather trade in her all-black wardrobe for head-to-toe hot pink than let anyone ever see the cracks in her tough exterior. But one night with a stranger changes everything.
Devin Harris may have given up his MMA fighting dreams for high fashion, but that doesn't mean he isn't always in control. So when someone embezzles millions under his watch, he isn't going to let the private investigator working the case go it alone--even if she is the woman who blew him away in bed and then blew him off.
Just when it seems like it couldn't get any hotter between Ryder and Devin, the case takes them to a tropical paradise where the danger increases. From the catwalk to the pineapple fields, they have to work together to track down the missing millions before the thief finds--and kills-- them.
---
What do you think about this review?
Comments
No comments posted.

Registered users may leave comments.
Log in or register now!