"A Twenty-Something Widow Tries to Forge a New Path after Losing Her Husband"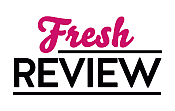 Reviewed by Min Jung
Posted August 22, 2011

When Ellie Kendall's husband Jamie is suddenly killed in a car accident, she has to figure out how to move on without him. While the death of a husband is always difficult, she never thought she'd lose her husband before they reached their 30s. Her life changes in the span of a few days -- her friends and co-workers have difficulty conversing with her without a look of pity on their face; everywhere she turns, there are memories of Jamie. She can't stop having imaginary conversations with him, complete with him answering back.
Jamie's father Tony encourages her to move to Primrose Hill. Although it means leaving behind the flat that she and Jamie shared, it also means a nicer neighborhood and people who don't know her sad history. Soon, she's making new friends and changes job (catalyzed by her former boss making a pass at her).
Her neighbor Roo quickly becomes one of her best friends. Tony (a famous and successful actor) drops in occasionally from Los Angeles to visit. Todd is Jamie's best and oldest friend. Together they help Ellie settle in to her new life. Still, Ellie continues to talk to Jamie and can't seem to completely move on. In the meantime, her new boss Zack has developed a crush on her, but every time he prepares to act on it, something interferes. Ellie also feels attracted to Zack but hesitates to tell him how she feels, knowing that part of the reason she was hired was that she made it clear she wouldn't feel romantically inclined toward him.
Ellie's character is balanced perfectly; she is neither someone who pities herself nor some who starts charging into the next chapter of her life so quickly as to be unbelievable. The reader can't help but root for Ellie as she tries to navigate her new life.
After the initial heartbreak at the beginning of the story (which was exquisitely told), the book was witty and engaging. Ellie's story is woven in with Tony's story, as he attempts to woo a local artist. Each of these stories is touching and provides several "tug-at-your-heart" moments. The subplot with Roo, her attempts at romance and how these evolve her life, was also compelling. The book was irresistible making it difficult to put down once I started it.
SUMMARY
Jill Mansell is one of the biggest authors of women's fiction in the UK with a growing audience in the U.S. Her appeal lies in her poignant, funny, romantic love stories with secondary characters from different generations that draw a huge female audience from 16 to 60, and the kind of plot twists and complications that make every book a pageturner.
Newly widowed Ellie moves to London's glamorous Primrose Hill to start over, and life is looking up. But her new boss, Zack McLaren, is terribly distracting as he does everything he can to win her attention and her affection.
---
What do you think about this review?
Comments
No comments posted.

Registered users may leave comments.
Log in or register now!