Good looking politician tries to pull one over on the voters...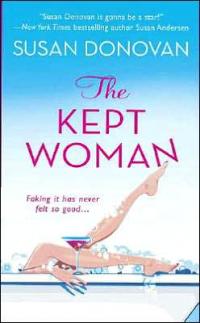 Faking it has never felt so good...
St. Martin's Press
June 2006
On Sale: October 16, 2006
Featuring: Jack Tolliver; Samantha Monroe
384 pages
ISBN: 0312939507
EAN: 9780743298025
Paperback
Add to Wish List

WHEN A GOOD-GIRL DIVORCEE
Playing by the rules has left Samantha Monroe with an AWOL ex-husband, maxed out credit cards, and the task of raising three children on a hairstylist's salary. It's time for a new game plan. When Sam learns that politician Jack Tolliver needs someone to play the part of his fiance for six months in return for a generous paycheck, she's ready to sign up on the spot.
MEETS A BAD-BOY POLITICIAN
Jack needs Sam and her kids to help tone down his image from womanizing cad to dependable dad. But he was expecting Sam to be a frumpy single mom, not a wickedly smart, sexy redhead. Keeping nosey newshounds from discovering that his engagement is a charade is going to be a tough job, but one mind-blowing kiss from Sam and suddenly Jack is ready to put in all the overtime necessary...
LOVE WINS IN A LANDSLIDE...
Now, with scheming opponents itching to bring Jack down, Sam's ex returning to stir up trouble, one stubborn pre- schooler, two squabbling teenagers, a crazy dog, and some out-of-this-world sex, Jack and Sam are discovering that playing make-believe can be complicated ... but not nearly as much as falling in love...

Our Past Week of Fresh Picks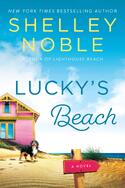 LUCKY'S BEACH
by Shelley Noble
Featured as Fresh Pick on October 23, 2020
New York Times bestselling author Shelley Noble takes her readers on another beach adventure where a young woman discovers the power of family and Read More »
The sea, sun, sand, and second chances!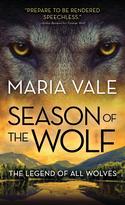 SEASON OF THE WOLF
by Maria Vale
Featured as Fresh Pick on October 22, 2020
In a world of danger and uncertainty, the Alpha has enough to worry about without him... For Alpha Evie Kitwanasdottir, things are never easy. The Read More »
The whole werewolf and nothing but the werewolf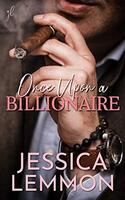 ONCE UPON A BILLIONAIRE
by Jessica Lemmon
Featured as Fresh Pick on October 21, 2020
I never finish a project late. Ever. So, when sassy, stilettoed Vivian Vandemark swaggers in with a roll of red tape to shut down my Read More »
Complex characters, an engaging story, and a hero who is almost too good to be true!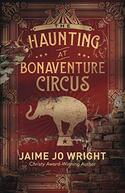 THE HAUNTING AT BONAVENTURE CIRCUS
by Jaime Jo Wright
Featured as Fresh Pick on October 20, 2020
1928The Bonaventure Circus is a refuge for many, but Pippa Ripley was rejected from its inner circle as a baby. When she receives mysterious messages Read More »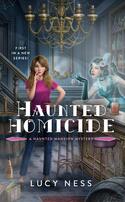 HAUNTED HOMICIDE
by Lucy Ness
Featured as Fresh Pick on October 19, 2020
Avery Morgan has been hired to breathe new life into the Portage Path Women's Club, but first she'll have to deal with a Read More »
Fresh and sassy, Haunted Homicide is a spirited debut to this new cozy mystery series!
Perfect cozy mystery with a touch of spookiness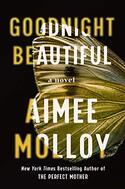 GOODNIGHT BEAUTIFUL
by Aimee Molloy
Featured as Fresh Pick on October 18, 2020
A Crime Reads Most Anticipated Book of the Fall From "master of clever misdirection" (Kirkus Reviews) Aimee Molloy, author of the New York Read More »
A deftly told and intriguing domestic thriller.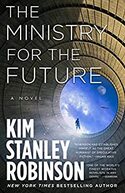 THE MINISTRY FOR THE FUTURE
by Kim Stanley Robinson
Featured as Fresh Pick on October 17, 2020
From legendary science fiction author Kim Stanley Robinson comes a vision of climate change unlike any ever imagined. Established in 2025, the purpose of the Read More »
The outcome of this epic will depend on all of us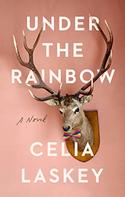 UNDER THE RAINBOW
by Celia Laskey
Featured as Fresh Pick on October 16, 2020
Big Burr, Kansas, is the kind of place where everyone seems to know everyone, and everyone shares the same values-or keeps their opinions to Read More »
Beautiful coming-of-age stories through various viewpoints and characters. . .