"A fun and excellent read."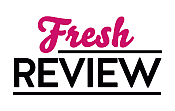 Reviewed by Jessica Smith
Posted June 13, 2006

When Samantha Monroe married, the last thing she expected was to end up a single mother with three kids. But that's exactly what happened three years ago when her dearly beloved decided he was gay and wanted out. Now she's struggling to make ends meet on her hairstylist salary, with a rental house falling down around her knees, two surly almost teenagers and a toddler who refuses to be potty trained. One night, filled with self-pity and too many margaritas, Sam announces to her friends that surely being a kept woman wouldn't be all that bad. Hearing this gives her friend, Kara, an idea. Kara is the campaign manager for playboy senatorial candidate Jack Tolliver. Jack has a bad reputation, and if he has any hope of winning the senate seat, he needs to clean up his act. Kara thinks Sam and her kids are just what Jack needs. She just needs to convince Jack and Sam of that.
Jack has known his whole life that he'd play football and be in politics, just like his father and grandfather before him. His football career was cut short when during his first Super Bowl game a tackle injured him to such a degree that he'd never play football again. Brokenhearted, Jack turned to politics, just as expected, and to women. Lots of women. His reputation as a bad boy has cost him his chance at a congressional seat, and this senate race is his last chance. It's with those thoughts in mind that he allows Kara to talk him into a sham engagement to Samantha, complete with her three children.
As the weeks pass, Sam finds that Jack is more than he lets on. He's not only supremely sexy, he's also charming, funny and generous. And he's surprisingly good with her kids. Jack is finally seeing what all the fuss is about. Having a woman who's great to talk to, nurturing, sensitive, loving and great in the sack, all rolled into one! Jack Tolliver, ladies man, is falling in love.
Unfortunately, there are two people set on preventing Sam and Jack from having their happily-ever-after. One is Jack's spurned lover, Christy, a political journalist, and the other is Sam's ex-husband. Christy hatches a scheme to out Jack and Sam's obviously false relationship, and ropes the ex into helping her, promising to keep the cops off his back and to pay his back child support. But will these two jealous schemers be able to come between Sam and Jack as their love blossoms into one that will last a lifetime?
THE KEPT WOMAN is an excellent read, and I highly recommend it.
SUMMARY
WHEN A GOOD-GIRL DIVORCEE
Playing by the rules has left Samantha Monroe with an AWOL ex-husband, maxed out credit cards, and the task of raising three children on a hairstylist's salary. It's time for a new game plan. When Sam learns that politician Jack Tolliver needs someone to play the part of his fiance for six months in return for a generous paycheck, she's ready to sign up on the spot.
MEETS A BAD-BOY POLITICIAN
Jack needs Sam and her kids to help tone down his image from womanizing cad to dependable dad. But he was expecting Sam to be a frumpy single mom, not a wickedly smart, sexy redhead. Keeping nosey newshounds from discovering that his engagement is a charade is going to be a tough job, but one mind-blowing kiss from Sam and suddenly Jack is ready to put in all the overtime necessary...
LOVE WINS IN A LANDSLIDE...
Now, with scheming opponents itching to bring Jack down, Sam's ex returning to stir up trouble, one stubborn pre- schooler, two squabbling teenagers, a crazy dog, and some out-of-this-world sex, Jack and Sam are discovering that playing make-believe can be complicated ... but not nearly as much as falling in love...
---
What do you think about this review?
Comments
No comments posted.

Registered users may leave comments.
Log in or register now!