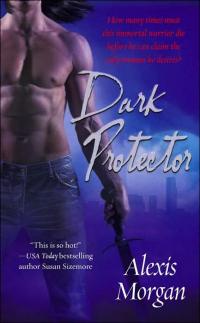 Paladins of Darkness #1
Pocket Books
June 2006
Featuring: Laurel Young; Devlin Bane
320 pages
ISBN: 1416520368
EAN: 9781416520368
Paperback
Add to Wish List

Devlin Bane: Born a Paladin, he is a member of an ancient band of warriors locked in a centuries-old war against evil.
His destiny: To die over and over again to protect mankind from the Others, only to be revived each time by his mortal Handler.
But his fierce strength and courage cannot save him from gradually becoming one of the monsters he was born to destroy.
Dr. Laurel Young, who has spent years training to become a Handler, must remain detached from her patients. But each time she revives the darkly compelling Devlin Bane, he claims a little more of her soul and incites in her desires that grow wilder and wilder -- even as he inches closer to losing his humanity. As the war against the Others grows more desperate, Laurel and Devlin can't help but give in to the fierce hunger that's sizzled between them for so long. Now they'll face the ultimate battle together -- to save a dark, passionate love that goes against every rule as they join forces to fight an enemy who is closer than they ever imagined....

Our Past Week of Fresh Picks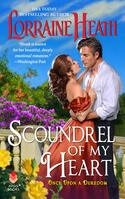 SCOUNDREL OF MY HEART
by Lorraine Heath
Featured as Fresh Pick on April 21, 2021
Lorraine Heath begins an exciting new series with a breathtaking romance about a young woman who must marry a titled gentleman to obtain her inheritance Read More »
True love trumps society's strictures
An entertaining spin-off of Lorraine Heath's beloved Sins for All Seasons series!
THE DUKE IS WICKED
by Tracy Sumner
Featured as Fresh Pick on April 20, 2021
Leagues and lives apart, Delaney and Sebastian navigate a world they're not destined for together. Can she let down her guard and learn to Read More »
The Duke is Wicked will light a fire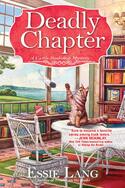 A DEADLY CHAPTER
by Essie Lang
Featured as Fresh Pick on April 19, 2021
Thousand Islands bookseller Shelby Cox is caught between a lethal rock and a hardheaded newcomer in Essie Lang's third Castle Bookshop mystery, a must Read More »
An Enjoyable Cozy Mystery Featuring an Island Castle Bookstore and a Body in the Bay
Welcome Back to Alexandria Bay and Bayside Books!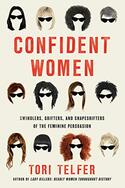 CONFIDENT WOMEN
by Tori Telfer
Featured as Fresh Pick on April 18, 2021
A thoroughly entertaining and darkly humorous roundup of history's notorious but often forgotten female con artists and their bold, outrageous scams—by Read More »
A glimpse into some of the con women of history....
HOUSEWIFE CHRONICLES
by Jennifer Snow
Featured as Fresh Pick on April 17, 2021
Her husband's affair coming to light two weeks before his death should have been the worst thing to happen to Beth Cartwright that year Read More »
Housewives Hide Things Too...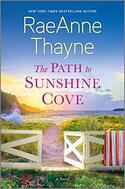 THE PATH TO SUNSHINE COVE
by RaeAnne Thayne
Featured as Fresh Pick on April 16, 2021
She knows what's best for everyone but herself…With a past like hers, Jessica Clayton feels safer in a life spent on Read More »
Immensely enjoyable story about family
Can they overcome the past to find love?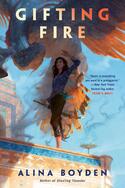 GIFTING FIRE
by Alina Boyden
Featured as Fresh Pick on April 15, 2021
The battle has been won, but the war is just beginning.Although at long last Razia Khan has found peace with herself and love with Read More »
A Good Fantasy Novel with Dragon-like Creatures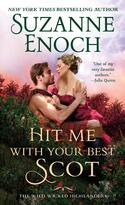 HIT ME WITH YOUR BEST SCOT
by Suzanne Enoch
Featured as Fresh Pick on April 14, 2021
The final book in the wickedly seductive new Scottish historical romance trilogy from New York Times bestselling author Suzanne Enoch, Hit Me With Your Best Read More »
Brawny Highlanders make the best protectors!