"This paranormal romance has a new, fresh plot with intense characters."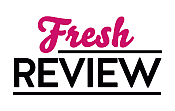 Reviewed by Sheila Graves
Posted June 13, 2006

Paranormal | Romance Paranormal
Meet Devlin Bane: Paladin; warrior; protector of the earth against dark forces called the Others; a man who dies in battle, yet rises again and again to do the fighting he was born to do, until he loses enough of his humanity to become one of the Others, when honor will demand his death -- for good.
Enter Dr. Laurel Young: physician; scientist; hands-on researcher whose job it is to bring the Paladins back each time they die in battle and watch over their health and readiness, making sure each warrior retains enough humanity to do the job his DNA demands of him. Then enter lust, burning passion and a love that draws them together to fight against the passion that draws them closer, dooming them to heartbreak. The love that brings hope they can have a life together and new research that may provide a way to stop the slow slide of the Paladins into their destiny.
DARK PROTECTOR, the first in a new paranormal romantic series by debut author Alexis Morgan, is new and fresh. The story is intense, the characters mesh well together, and we have a new hero -- The Paladin -- ultimate alpha, as well as a heroine with brains and moxie. A great story and I can't wait for the next installment. Very good read.
SUMMARY
Devlin Bane: Born a Paladin, he is a member of an ancient band of warriors locked in a centuries-old war against evil.
His destiny: To die over and over again to protect mankind from the Others, only to be revived each time by his mortal Handler.
But his fierce strength and courage cannot save him from gradually becoming one of the monsters he was born to destroy.
Dr. Laurel Young, who has spent years training to become a Handler, must remain detached from her patients. But each time she revives the darkly compelling Devlin Bane, he claims a little more of her soul and incites in her desires that grow wilder and wilder -- even as he inches closer to losing his humanity. As the war against the Others grows more desperate, Laurel and Devlin can't help but give in to the fierce hunger that's sizzled between them for so long. Now they'll face the ultimate battle together -- to save a dark, passionate love that goes against every rule as they join forces to fight an enemy who is closer than they ever imagined....
---
What do you think about this review?
Comments
No comments posted.

Registered users may leave comments.
Log in or register now!