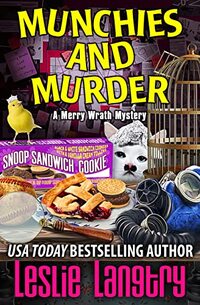 Merry Wrath Mysteries #23
Gemma Halliday Publishing
July 2022
On Sale: July 12, 2022
ISBN: 8840331095
EAN: 9798840331095
Kindle: B0B2BXS3XQ
e-Book
Add to Wish List

From USA Today bestselling author Leslie Langtry comes Merry Wrath's most wild case yet!

Ex-CIA agent turned scout leader, Merry Wrath, faces her greatest challenge yet when her cranky new neighbor is convinced Merry's cat is melting her mind from across the street. But when Merry tries to extend an olive branch in the form of Girl Scout cookies, she finds the neighbor murdered! Worse yet, the security footage puts her not-too-bright nemesis, Kevin Dooley, at the scene of the crime.

Murder wears a tin foil hat…

In spite of the fact that Kevin has been a problem since elementary school, Merry doesn't want him to go to prison. But before she can begin to investigate, a large group of conspiracy theorists arrive and set up camp outside of town. Between the Hitler Faked the Moon Landing folks, cryptic cryptozoologists, and the Lizard People, Merry isn't sure what to believe. And when it turns out the victim was also into conspiracy theories and was investigating a local thirty-year old child abduction, the case veers wildly off the rails.

The truth is out there…somewhere…maybe?

Who's There, Iowa is turned upside down with a panicked aluminum foil shortage, a slew of Big Foot sightings, a goat named Olaf, a troop of little girls with questionable motives who are capitalizing on the chaos, and a whole lot of hamsters (like, a LOT of hamsters). Merry has to move fast to unravel this tangled web of lies to find the truth before the truth itself becomes another victim.
Start Reading MUNCHIES AND MURDER Now

Our Past Week of Fresh Picks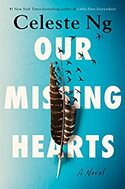 OUR MISSING HEARTS
by Celeste Ng
Featured as Fresh Pick on October 6, 2022
Twelve-year-old Bird Gardner lives a quiet existence with his loving but broken father, a former linguist who now shelves books in a university Read More »
Chilling dystopia where Asian-Americans are demonized and hated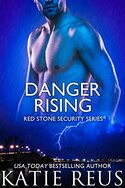 DANGER RISING
by Katie Reus
Featured as Fresh Pick on October 5, 2022
She's going after what's hers.When Lana's mom died, she was heartbroken. And when her mom's business Read More »
Will she let him back in her life?
LUKE'S REVENGE
by Lisa Renee Jones
Featured as Fresh Pick on October 4, 2022
The third and final book in the Walker Security: Lucifer Trilogy... In the mind-blowing and stunning finale, all will be revealed as Lucifer's Read More »
Luke - and Ana - get their revenge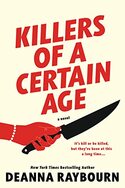 KILLERS OF A CERTAIN AGE
by Deanna Raybourn
Featured as Fresh Pick on October 3, 2022
Billie, Mary Alice, Helen, and Natalie have worked for the Museum, an elite network of assassins, for forty years. Now their talents are considered old Read More »
Old-school lady assassins must survive targeting by their former agency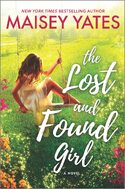 THE LOST AND FOUND GIRL
by Maisey Yates
Featured as Fresh Pick on October 2, 2022
New York Times bestselling author Maisey Yates dazzles with this powerful novel of sisterhood, secrets and how far you'd go to protect someone Read More »
Another well done crime novel by one of the best
Where did she come from?
SEAL WITH A SECRET
by Paige Tyler
Featured as Fresh Pick on October 1, 2022
SEAL with a SecretSecrets are his job.Navy SEAL Lane Roberts is used to danger––but not from within his own SEAL Team Read More »
Their first date might be their last!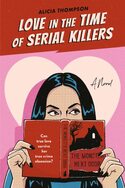 LOVE IN THE TIME OF SERIAL KILLERS
by Alicia Thompson
Featured as Fresh Pick on September 30, 2022
Turns out that reading nothing but true crime isn't exactly conducive to modern dating—and one woman is going to have to learn Read More »
No Serial Killers, But An Entertaining Rom-Com With A Fun Lead-In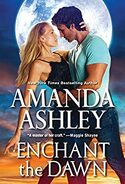 ENCHANT THE DAWN
by Amanda Ashley
Featured as Fresh Pick on September 29, 2022
Set in steamy New Orleans, New York Times and USA Today bestselling author Amanda Ashley delivers a sensually-charged and intelligent vampire romance perfect fans Read More »
Vampire, witch = enchanting read!