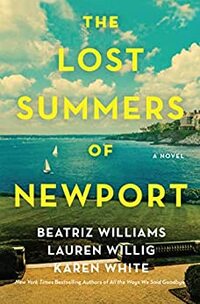 A Novel
William Morrow
May 2022
On Sale: May 17, 2022
352 pages
ISBN: 0063040743
EAN: 9780063040748
Kindle: B09JGHF558
Hardcover / e-Book
Add to Wish List

2019: Andie Figuero has just landed her dream job as a producer of Mansion Makeover, a popular reality show about restoring America's most lavish historic houses. Andie has high hopes for her latest project: the once glorious but gently crumbling Sprague Hall in Newport, Rhode Island, summer resort of America's gilded class—famous for the lavish "summer cottages" of Vanderbilts and Belmonts. But Andie runs into trouble: the reclusive heiress who still lives in the mansion, Lucia "Lucky" Sprague, will only allow the show to go forward on two conditions: One, nobody speaks to her. Two, nobody touches the mansion's ruined boathouse.
1899: Ellen Daniels has been hired to give singing lessons to Miss Maybelle Sprague, a naive young Colorado mining heiress whose stepbrother John has poured their new money into buying a place among Newport's elite. John is determined to see Maybelle married off to a fortune-hunting Italian prince, and Ellen is supposed to polish up the girl for her launch into society. But the deceptively demure Ellen has her own checkered past, and she's hiding in plain sight at Sprague Hall.
1958: Lucia "Lucky" Sprague has always felt like an outsider at Sprague Hall. When she and her grandmother—the American-born Princess di Conti—fled Mussolini's Italy, it seemed natural to go back to the imposing Newport house Nana owned but hadn't seen since her marriage in 1899. Over the years, Lucky's lost her Italian accent and found a place for herself among the yachting set by marrying Stuyvesant Sprague, the alcoholic scion of her Sprague stepfamily. But one fateful night in the mansion's old boathouse will uncover a devastating truth...and change everything she thought she knew about her past.
As the cameras roll on Mansion Makeover, the house begins to yield up the dark secrets the Spragues thought would stay hidden forever….
Start Reading THE LOST SUMMERS OF NEWPORT Now

Our Past Week of Fresh Picks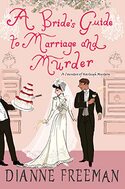 A BRIDE'S GUIDE TO MARRIAGE AND MURDER
by Dianne Freeman
Featured as Fresh Pick on July 3, 2022
On the eve of her marriage to George Hazelton, Frances has a great deal more on her mind than flowers and seating arrangements. The Connors Read More »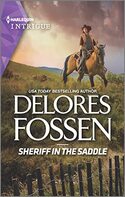 SHERIFF IN THE SADDLE
by Delores Fossen
Featured as Fresh Pick on July 2, 2022
To uphold the law…will she take down her ex? The town wants her to arrest her former boyfriend for a murder Read More »
Great armchair detective story.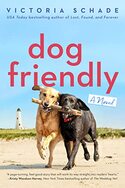 DOG FRIENDLY
by Victoria Schade
Featured as Fresh Pick on July 1, 2022
Exhausted veterinarian Morgan Pearce is feeling overworked and under-thanked, so when two favorite clients ask her to watch their special needs senior dog in Read More »
Equal billing for the human and canine stars of this story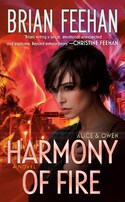 HARMONY OF FIRE
by Brian Feehan
Featured as Fresh Pick on June 30, 2022
The We—beings who existed long before humans ever did, filled with powerful magic—walk among us. Owen and Alice are both etherealists Read More »
Can their love defeat the deadly enemy?
BEHIND CLOSED DOORS
by Shannon McKenna
Featured as Fresh Pick on June 29, 2022
He can't stop watching her…Surveillance expert Seth Mackey is mesmerized by Raine Cameron, the gorgeous blonde he's been monitoring Read More »
Secrets and danger fill the pages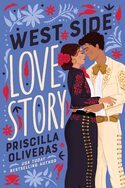 WEST SIDE LOVE STORY
by Priscilla Oliveras
Featured as Fresh Pick on June 28, 2022
A heart-stirring romance of star-crossed love, feuding familias, and the bonds of sisterhood by USA Today bestselling author Priscilla Oliveras. Two familias in Read More »
A chance encounter, a magical kiss - could it be what it takes to break up a decades-long feud?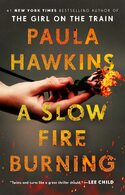 A SLOW FIRE BURNING
by Paula Hawkins
Featured as Fresh Pick on June 27, 2022
The scorching new thriller from the #1 New York Times bestselling author of The Girl on the Train. "A Slow Fire Burning twists Read More »
A Haunting Story!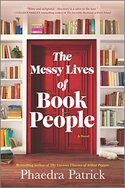 THE MESSY LIVES OF BOOK PEOPLE
by Phaedra Patrick
Featured as Fresh Pick on June 26, 2022
Mother of two Liv Green barely scrapes by as a maid to make ends meet, often finding escape in a good book while daydreaming of Read More »
A Beautiful mess