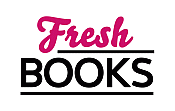 Summer reads begin in June!
"Three mysteries entwine over time with love, murder, and family lies"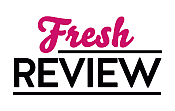 Reviewed by Make Kay
Posted May 20, 2022

THE LOST SUMMERS OF NEWPORT is a typical sparkling jewel of a book from some of my favorite historical fiction authors. Beatriz Williams, Lauren Willig, and Karen White have teamed up once again to write a lush multi-time slip novel set in Newport, RI. Not all the glitterati in Newport are simply the deplorable idle rich. There are the inevitable hangers-on and the tacky nouveau riche, and there are also several snakes in the grass! Set in three different epochs, THE LOST SUMMERS OF NEWPORT follows three women living or working at Sprague Hall. This is a delightful book, and well worth your time to sink into its plush lines and richly drawn detail.


These authors do a marvelous job at evoking the various past eras. We have the redoubtable Ellen Daniels, hiding out in Newport in the 1890's from the mobster she turned in to the police. She's at Sprague Hall under an assumed name, pretending to be a music teacher. Ellen falls in mutual love with an Italian prince, but the destitute prince is in Newport to marry Ellen's music student Maybelle Sprague, a shy heiress. In 1957, we have Lucky Sprague, the daughter-in-law of Maybelle's horrible little brother, who is now on his deathbed. Lucky had to marry Stuyvesant Sprague after a single drunken fling leaves her pregnant. Lucky is stagnating in the fake atmosphere of Newport "friendships" and is beaten down by her husband's constant philandering. Poor Lucky has been anything but lucky in love. Finally, we have modern day architectural historian Andie Figuero. She arrives at the now-decrepit Sprague Hall to host an episode of Makeover Mansions, a TV reality show. Andie's job has devolved from supervising authentic architectural restoration techniques to doing fluff kitchen makeovers while dishing dirt about the families who live there. Lucky is the reigning elderly matriarch at Sprague Hall at this point, and Andie and Luke Sprague hook up when Andie is stranded at the hall by bad weather.


The Sprague mansion become almost another character in and of itself. Nouveau riche John Sprague buys this "used cottage" rather than building his own, another knock against him which the Knickerbockers will not let him forget. Compensating for his sense of inadequacy, he uses shoddy materials to overgild it, and then the hall slowly molders into disrepair. Each of the strong women must defy the almost gothic sense of doom that the microcosm of Newport emanates, and Sprague Hall embodies. The tension is delightful!


The story flips through these related eras, often at a dizzying pace. There are three mysteries wrapped up in this single book, once for each period, and the quick pace along with the deft historical detailing of the authors provide a clever and engrossing tale of love, betrayal, and intrigue. I adored this book so much that I am bringing it as my choice when I host my book club in a few months. THE LOST SUMMERS OF NEWPORT shows us the seedy underbelly of the Gilded Age, with its injurious reverberations to future generations, but also shows us that love and family can overcome.
SUMMARY
2019: Andie Figuero has just landed her dream job as a producer of Mansion Makeover, a popular reality show about restoring America's most lavish historic houses. Andie has high hopes for her latest project: the once glorious but gently crumbling Sprague Hall in Newport, Rhode Island, summer resort of America's gilded class—famous for the lavish "summer cottages" of Vanderbilts and Belmonts. But Andie runs into trouble: the reclusive heiress who still lives in the mansion, Lucia "Lucky" Sprague, will only allow the show to go forward on two conditions: One, nobody speaks to her. Two, nobody touches the mansion's ruined boathouse.
1899: Ellen Daniels has been hired to give singing lessons to Miss Maybelle Sprague, a naive young Colorado mining heiress whose stepbrother John has poured their new money into buying a place among Newport's elite. John is determined to see Maybelle married off to a fortune-hunting Italian prince, and Ellen is supposed to polish up the girl for her launch into society. But the deceptively demure Ellen has her own checkered past, and she's hiding in plain sight at Sprague Hall.
1958: Lucia "Lucky" Sprague has always felt like an outsider at Sprague Hall. When she and her grandmother—the American-born Princess di Conti—fled Mussolini's Italy, it seemed natural to go back to the imposing Newport house Nana owned but hadn't seen since her marriage in 1899. Over the years, Lucky's lost her Italian accent and found a place for herself among the yachting set by marrying Stuyvesant Sprague, the alcoholic scion of her Sprague stepfamily. But one fateful night in the mansion's old boathouse will uncover a devastating truth...and change everything she thought she knew about her past.
As the cameras roll on Mansion Makeover, the house begins to yield up the dark secrets the Spragues thought would stay hidden forever….
---
What do you think about this review?
Comments
No comments posted.

Registered users may leave comments.
Log in or register now!