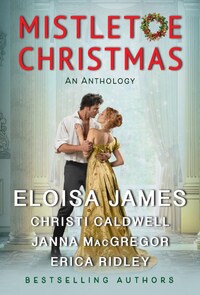 Avon
October 2021
On Sale: September 28, 2021
480 pages
ISBN: 0063139693
EAN: 9780063139695
Kindle: B08TWXX3NH
Paperback / e-Book / audiobook
Add to Wish List

From four beloved writers—Eloisa James, Christi Caldwell, Janna MacGregor, and Erica Ridley—come four original stories that tell a hilarious tale of a Christmas house party that serves up love and scandal in equal measure!
The Duke of Greystoke's Christmas Revelry is famous throughout the British Isles for its plays, dancing, magical grotto… not to mention scandals leading to the marriage licenses he hands out like confetti.
But not everyone welcomes a visit from Cupid.
Lady Cressida, the duke's daughter, is too busy managing the entertainments—and besides, her own father has called her dowdy. Her cousin, Lady Isabelle Wilkshire, is directing Cinderella and has no interest in marriage. Lady Caroline Whitmore is already (unhappily) married; the fact that she and her estranged husband have to pretend to be together just makes her dread the party all the more. But not as much as Miss Louisa Harcourt, whose mother bluntly tells her that this is her last chance to escape the horrors of being an old maid.
A house party so large that mothers lose track of their charges leads to a delightful, seductive quartet of stories that you will savor for the Season!
Start Reading MISTLETOE CHRISTMAS Now

Our Past Week of Fresh Picks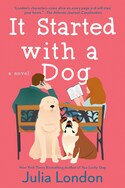 IT STARTED WITH A DOG
by Julia London
Featured as Fresh Pick on October 20, 2021
Thanks to an accidental phone swap, two adorable rescue pups, and a coffeehouse clash, a holiday flirtation goes to the dogs and hilarity ensues, from Read More »
A lighthearted story that read like a rom-com movie!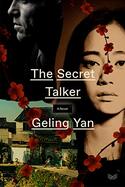 THE SECRET TALKER
by Geling Yan
Featured as Fresh Pick on October 19, 2021
Combining the dark twists of The Silent Patient with the unsettling beauty of The Vegetarian, a tense, gripping, and wholly original psychological Read More »
Talking to stranger on the internet can have a good outcome is my takeaway from The Secret Talker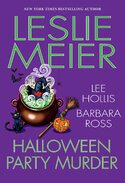 HALLOWEEN PARTY MURDER
by Leslie Meier, Lee Hollis, Barbara Ross
Featured as Fresh Pick on October 18, 2021
Small town traditions are celebrated throughout Maine during the holiday season. But when it comes to Halloween, some people are more than willing to reap Read More »
Cheeky, sassy, and entertaining Halloween cozy mystery trio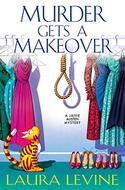 MURDER GETS A MAKEOVER
by Laura Levine
Featured as Fresh Pick on October 17, 2021
Writer-for-hire Jaine Austen, living in L.A. with her cat, Prozac, appreciates one of the perks of working freelance—a wardrobe that Read More »
Jaine Austen is Back and Better Than Ever!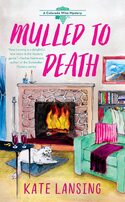 MULLED TO DEATH
by Kate Lansing
Featured as Fresh Pick on October 16, 2021
A Valentine's Day getaway is on the rocks when a young winemaker discovers a body at an alpine resort in this delightful cozy Read More »
Dead bodies seem to follow Parker wherever she goes, even to a ski resort for Valentine's Day.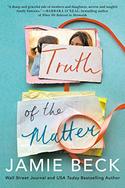 TRUTH OF THE MATTER
by Jamie Beck
Featured as Fresh Pick on October 15, 2021
Starting over means looking back for a mother and daughter on the road to reinventing themselves in a moving novel about family secrets and second Read More »
Entertaining and heartbreaking. . . Jamie Beck is an incredible storyteller!
A powerful and meaningful story...
Potomac Point has new arrivals and old secrets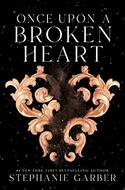 ONCE UPON A BROKEN HEART
by Stephanie Garber
Featured as Fresh Pick on October 14, 2021
Once Upon a Broken Heart marks the launch of a new series about love, curses, and the lengths that people will go to for Read More »
Garber brings the same magic to the table with Once Upon a Broken Heart that she did with Caraval.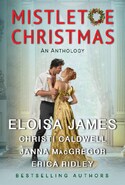 MISTLETOE CHRISTMAS
by Eloisa James, Erica Ridley, Christi Caldwell, Janna MacGregor
Featured as Fresh Pick on October 13, 2021
From four beloved writers—Eloisa James, Christi Caldwell, Janna MacGregor, and Erica Ridley—come four original stories that tell a hilarious tale of Read More »
A Party to Remember and a holiday to celebrate