"A Party to Remember and a holiday to celebrate"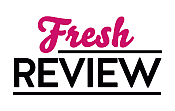 Reviewed by Jennifer Rummel
Posted September 29, 2021

Romance Holiday | Romance Historical
Four romance authors - Eloisa James, Christi Caldwell, Janna MacGregor, and Erica Ridley – come together to share four different romance stories during the Christmas party of the season. Everyone wants to be invited to the Duke of Greystoke's Christmas Revelry. It's the most exclusive invitation of the holiday season.
But no one knows that the Duke's youngest daughter is responsible for the entire party – from the invitations to the grotto to the entertainment. She's used to being a wallflower, used to her dying's father's harsh words, and used to being ignored by the ton. Cressie isn't used to a gentleman wanting to spend time with her and talking about marriage.
The Duke's granddaughter Isabella broke off her engagement years ago – not because she didn't love the man, but because his work always came first. Now years later, they are thrown together to create the theater piece of Cinderella for the Revelry. All the old feelings come rushing back, giving them a second chance at love.
The Duke's niece Caroline and her husband meet at a local inn to travel to the Duke's home together. Caroline has been living in London by herself for the past year. But in order to gain access to her trust fund, the Duke requires proof of a happy marriage. Caroline and her husband have never had a problem in the bedroom – it's the in between times that made her leave him. Caroline has plans for the money; she wants to open a gallery for women artists. But will time with her husband make her wish for something different?
Louisa has no interest in getting married after the scandal sheets ruined her prospect years ago. But her mother is insisting that she become engaged before the end of the Christmas party. There are plenty of gentlemen attending the party, including the Duke's heir. Louisa knows she won't find a love match, but she's resigned herself to her fate. Since she'll be giving up everything that matters to her upon her marriage, she's allowing herself two weeks of freedom in which to talk about her poetry with the ton's darling poet Mr. Reid. It would be lovely to hear his views on her poems.
These four short stories intertwine at the party, creating a wonderful novel centered on Christmas celebrations, family, and of course romance. Each of these strong, determined female characters find love and happiness in unexpected places. A perfect book to curl up with on a cold winter's night.
SUMMARY
From four beloved writers—Eloisa James, Christi Caldwell, Janna MacGregor, and Erica Ridley—come four original stories that tell a hilarious tale of a Christmas house party that serves up love and scandal in equal measure!
The Duke of Greystoke's Christmas Revelry is famous throughout the British Isles for its plays, dancing, magical grotto… not to mention scandals leading to the marriage licenses he hands out like confetti.
But not everyone welcomes a visit from Cupid.
Lady Cressida, the duke's daughter, is too busy managing the entertainments—and besides, her own father has called her dowdy. Her cousin, Lady Isabelle Wilkshire, is directing Cinderella and has no interest in marriage. Lady Caroline Whitmore is already (unhappily) married; the fact that she and her estranged husband have to pretend to be together just makes her dread the party all the more. But not as much as Miss Louisa Harcourt, whose mother bluntly tells her that this is her last chance to escape the horrors of being an old maid.
A house party so large that mothers lose track of their charges leads to a delightful, seductive quartet of stories that you will savor for the Season!
---
What do you think about this review?
Comments
No comments posted.

Registered users may leave comments.
Log in or register now!