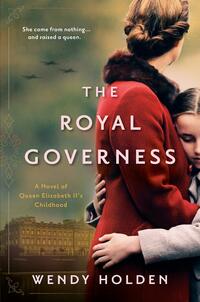 A Novel of Queen Elizabeth II's Childhood
Berkley
September 2020
On Sale: August 25, 2020
Featuring: Marion Crawford; Princess Elizabeth; Margaret Rose
432 pages
ISBN: 0593101324
EAN: 9780593101322
Kindle: B08273HPGK
Hardcover / e-Book
Add to Wish List

Sunday Times bestselling author Wendy Holden brings to life the unknown childhood years of one of the world's most famous figures, Queen Elizabeth II, and reveals the spirited young governess who made her the icon we love today— a story that has never been told until now.

In 1933, twenty-two-year-old Marion Crawford accepts the role of a lifetime, tutoring the little Princesses Elizabeth and Margaret Rose. Her one stipulation to their parents the Duke and Duchess of York is that she bring some doses of normalcy into their sheltered and privileged lives.

At Buckingham Palace, Windsor Castle and Balmoral, Marion defies stuffy protocol to take the princesses on tube trains, swimming at public baths, and on joyful Christmas shopping trips at Woolworth's. From her ringside seat at the heart of the British monarchy she witnesses twentieth-century history's most seismic events. The trauma of the Abdication, the glamour of the Coronation, the onset of World War II. She steers the little girls through it all, as close as a mother.

During Britain's darkest hour, as Hitler's planes fly over Windsor, she shelters her charges in the castle dungeons (not far from where the Crown Jewels are hidden in a biscuit tin). Afterwards, she is present when Elizabeth first sets eyes on Philip.

But being beloved confidante to the Windsors comes at huge personal cost. Marriage, children, her own views: all are compromised by proximity to royal glory. In this majestic story of love, sacrifice and allegiance, bestselling novelist Holden shines a captivating light into the years before Queen Elizabeth II took the throne.
Start Reading THE ROYAL GOVERNESS Now

Our Past Week of Fresh Picks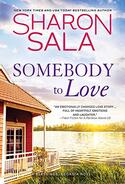 SOMEBODY TO LOVE
by Sharon Sala
Featured as Fresh Pick on February 28, 2021
New York Times and USA Today bestselling author Sharon Sala continues the bestselling Blessings, Georgia series. Not only did a family member steal the money Read More »
Betrayal may open up possibilities to a different love in Blessings, Georgia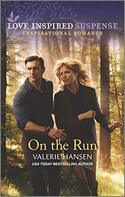 ON THE RUN
by Valerie Hansen
Featured as Fresh Pick on February 27, 2021
Is she running from danger—or into it?When a desperate criminal pulls a gun on her in the ER, nurse Janie Kirkpatrick is Read More »
Escapist fiction with a first responder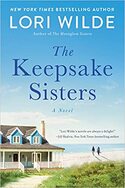 THE KEEPSAKE SISTERS
by Lori Wilde
Featured as Fresh Pick on February 26, 2021
It was a story that couldn't possibly be true: Identical twins, separated at birth. Anna Drury wouldn't have believed it, but Read More »
Twins' lives forever changed in a matter of moments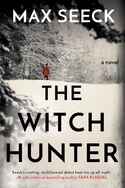 THE WITCH HUNTER
by Max Seeck
Featured as Fresh Pick on February 25, 2021
A shocking murder in an affluent Helsinki suburb has ties to witchcraft and the occult in this thrilling U.S. debut from Finnish author Max Read More »
Darkly thrilling occultic tale that is hard to put down!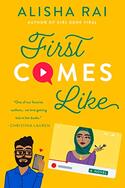 FIRST COMES LIKE
by Alisha Rai
Featured as Fresh Pick on February 24, 2021
The author of The Right Swipe and Girl Gone Viral returns with a story about finding love in all the wrong inboxes... Beauty expert Read More »
Such a cute book, you won't want to miss the delightful Rom-Com!
HUNTER
by Donna Michaels
Featured as Fresh Pick on February 23, 2021
Leaving the military had always been in Hunter Donovan future—either by casket or choice--turns out, it was choice. Early on, he made Read More »
She gives him back his heart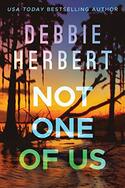 NOT ONE OF US
by Debbie Herbert
Featured as Fresh Pick on February 22, 2021
From the bestselling author of Cold Waters comes a brooding thriller about a woman who must decide if safeguarding her family is worth burying a Read More »
The past breaks open with a bang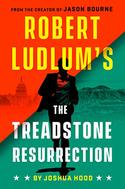 ROBERT LUDLUM'S THE TREADSTONE RESURRECTION
by Joshua Hood
Featured as Fresh Pick on February 21, 2021
Treadstone made Jason Bourne an unstoppable force, but he's not the only one.Operation Treadstone has nearly ruined Adam Hayes. The top-secret CIA Read More »
Exciting action packed thriller from the first page to the last.