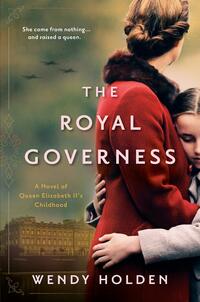 A Novel of Queen Elizabeth II's Childhood
Berkley
September 2020
On Sale: August 25, 2020
Featuring: Marion Crawford; Princess Elizabeth; Margaret Rose
432 pages
ISBN: 0593101324
EAN: 9780593101322
Kindle: B08273HPGK
Hardcover / e-Book
Add to Wish List

Sunday Times bestselling author Wendy Holden brings to life the unknown childhood years of one of the world's most famous figures, Queen Elizabeth II, and reveals the spirited young governess who made her the icon we love today— a story that has never been told until now.

In 1933, twenty-two-year-old Marion Crawford accepts the role of a lifetime, tutoring the little Princesses Elizabeth and Margaret Rose. Her one stipulation to their parents the Duke and Duchess of York is that she bring some doses of normalcy into their sheltered and privileged lives.

At Buckingham Palace, Windsor Castle and Balmoral, Marion defies stuffy protocol to take the princesses on tube trains, swimming at public baths, and on joyful Christmas shopping trips at Woolworth's. From her ringside seat at the heart of the British monarchy she witnesses twentieth-century history's most seismic events. The trauma of the Abdication, the glamour of the Coronation, the onset of World War II. She steers the little girls through it all, as close as a mother.

During Britain's darkest hour, as Hitler's planes fly over Windsor, she shelters her charges in the castle dungeons (not far from where the Crown Jewels are hidden in a biscuit tin). Afterwards, she is present when Elizabeth first sets eyes on Philip.

But being beloved confidante to the Windsors comes at huge personal cost. Marriage, children, her own views: all are compromised by proximity to royal glory. In this majestic story of love, sacrifice and allegiance, bestselling novelist Holden shines a captivating light into the years before Queen Elizabeth II took the throne.
Start Reading THE ROYAL GOVERNESS Now

Our Past Week of Fresh Picks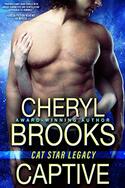 CAPTIVE
by Cheryl Brooks
Featured as Fresh Pick on January 21, 2021
She stole his freedom… He captured her heartMoriconthan "Moe" Tshevnoe finds an outlet for his anger when a brawl breaks out in Read More »
Part sci-fi epic adventure and part classic love story!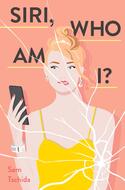 SIRI, WHO AM I?
by Sam Tschida
Featured as Fresh Pick on January 20, 2021
A Millennial with amnesia uses her Instagram account to piece together her identity in this hilarious and whip-smart comedy about the ups and downs Read More »
Can losing your memory make you dislike yourself?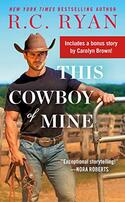 THIS COWBOY OF MINE
by R.C. Ryan
Featured as Fresh Pick on January 19, 2021
New York Times bestselling author R.C. Ryan takes readers on a wild ride with a strong heroine who must trust the cowboy trying to Read More »
Learning to be a team is going to be a challenge. . .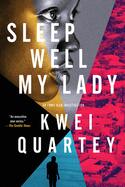 SLEEP WELL, MY LADY
by Kwei Quartey
Featured as Fresh Pick on January 18, 2021
In the follow-up to the acclaimed series debut The Missing American, PI Emma Djan investigates the death of a Ghanaian fashion icon and social Read More »
What secrets does her death hide?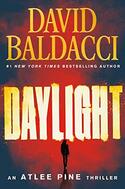 DAYLIGHT
by David Baldacci
Featured as Fresh Pick on January 17, 2021
FBI Agent Atlee Pine's search for her sister Mercy clashes with military investigator John Puller's high-stakes case, leading them both deep into Read More »
A creatively conceived thriller, skillfully executed, captivates the imagination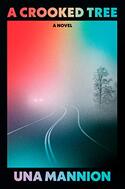 A CROOKED TREE
by Una Mannion
Featured as Fresh Pick on January 16, 2021
A haunting, suspenseful literary debut that combines a classic coming of age story with a portrait of a fractured American family dealing with the fallout Read More »
A Haunting Story, highly recommended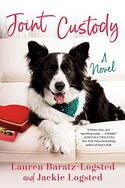 JOINT CUSTODY
by Lauren Baratz-Logsted, Jackie Logsted
Featured as Fresh Pick on January 15, 2021
A mischievous dog takes matters into his own paws when his beloved owners split up in this offbeat romantic comedy. The Man has custody Monday Read More »
A Delightful Story!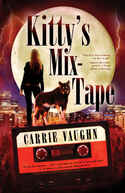 KITTY'S MIX-TAPE
by Carrie Vaughn
Featured as Fresh Pick on January 14, 2021
The final installment of the bestselling Kitty Norville series showcases the paranormal escapades of Carrie Vaughn's fan-favorite werewolf talk-show host. This Read More »
The bite-size tales of vampires and werewolves you've been looking for