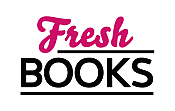 New Year, Great reads for January 2021
"An Insider's Look Into Raising a Queen"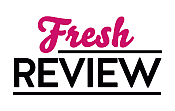 Reviewed by Alison Ellis
Posted August 22, 2020

Women's Fiction Historical | Historical
It's 1933 and Marion Crawford has taken a role she really didn't want: Marion is tutoring Princess Elizabeth and her sister Margaret. It seems hard to imagine not wanting an inside pass to the royals and the glitz and glamour of royal life, but Marion had her heart set on teaching the poor in the slums. Accepting this role, however, Marion realizes she has an inside track to showing the young royals life outside the castle walls that they call home. Marion takes them on tube rides through London, Christmas shopping at Woolworth's, and helping kids less fortunate than they are. Marion guides us through the moments when Elizabeth learns her uncle has abdicated the throne in favor of marrying his true love, and what that now means for her. We get a backstage pass to a royal coronation. We witness the terrifying moments during World War II as Hitler's planes flew over Windsor castle. And we get a glimpse of Elizabeth meeting her soul mate and her royal wedding. This is truly a tale of raising a queen and the sacrifices Marion made to show her life on the outside of the royal gates.
THE ROYAL GOVERNESS is a fascinating tale of a subject that is so closely guarded it almost seems wrong to read this book. As we all know the royal family loves their privacy, and with that the public wants to know every little detail they can get their hands on. This book gives us that rare glimpse into the life of a queen, who didn't know at the time she was going to be queen. The rich details of royal life accompanied by the internal struggle Marion faces as she puts her life on hold will hold readers attention until the last page is turned. A truly remarkable, superbly written tale of a commoner with enviable access to Queen Elizabeth and those closest to her, her family. THE ROYAL GOVERNESS is a must-read for any fan of royal historical fiction.
SUMMARY
Sunday Times bestselling author Wendy Holden brings to life the unknown childhood years of one of the world's most famous figures, Queen Elizabeth II, and reveals the spirited young governess who made her the icon we love today— a story that has never been told until now.

In 1933, twenty-two-year-old Marion Crawford accepts the role of a lifetime, tutoring the little Princesses Elizabeth and Margaret Rose. Her one stipulation to their parents the Duke and Duchess of York is that she bring some doses of normalcy into their sheltered and privileged lives.

At Buckingham Palace, Windsor Castle and Balmoral, Marion defies stuffy protocol to take the princesses on tube trains, swimming at public baths, and on joyful Christmas shopping trips at Woolworth's. From her ringside seat at the heart of the British monarchy she witnesses twentieth-century history's most seismic events. The trauma of the Abdication, the glamour of the Coronation, the onset of World War II. She steers the little girls through it all, as close as a mother.

During Britain's darkest hour, as Hitler's planes fly over Windsor, she shelters her charges in the castle dungeons (not far from where the Crown Jewels are hidden in a biscuit tin). Afterwards, she is present when Elizabeth first sets eyes on Philip.

But being beloved confidante to the Windsors comes at huge personal cost. Marriage, children, her own views: all are compromised by proximity to royal glory. In this majestic story of love, sacrifice and allegiance, bestselling novelist Holden shines a captivating light into the years before Queen Elizabeth II took the throne.
---
What do you think about this review?
Comments
No comments posted.

Registered users may leave comments.
Log in or register now!