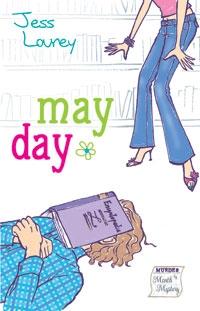 Murder-by-Month #1
Midnight Ink
March 2006
Featuring: Mira James
228 pages
ISBN: 0738708380
EAN: 9780738708386
Trade Size
Add to Wish List

Minneapolitan Mira James has been taking it easy since college graduation - too easy. Due to a dead-end job and a cheating boyfriend, the Twin Cities have lost their charm, and Mira decides to begin a new life in rural Battle Lake. Right away she is offered jobs as an assistant librarian and part-time reporter, and falls into an unexpected romance with a guy who seems to be the perfect man - until he turns up dead between the reference stacks her tenth day on the job. Anxious to learn more about the man who had briefly stolen her heart, Mira delves into the hidden mysteries of Battle Lake, including a old land deed with ancient Ojibwe secrets, an obscure octogenarian crowd with freaky social lives, and a handful of thirtysomething high school buddies who hold bitter, decades-old grudges. Mira soon discovers that unknown dangers are concealed under the polite exterior of this quirky small town, and revenge is a tator-tot hotdish best served cold.

Our Past Week of Fresh Picks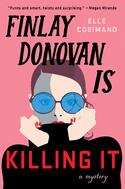 FINLAY DONOVAN IS KILLING IT
by Elle Cosimano
Featured as Fresh Pick on April 11, 2021
Finlay Donovan is killing it . . . except, she's really not. She's a stressed-out single-mom of two and struggling novelist, Finlay Read More »
The Must Read of 2021!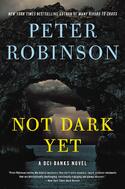 NOT DARK YET
by Peter Robinson
Featured as Fresh Pick on April 10, 2021
One of the world's greatest suspense writers returns with the 27th novel featuring the legendary detective Alan Banks in the mystery series Stephen King Read More »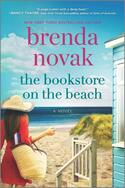 THE BOOKSTORE ON THE BEACH
by Brenda Novak
Featured as Fresh Pick on April 9, 2021
How do you start a new chapter of your life when you haven't closed the book on the previous one?Eighteen months ago Read More »
Three points of view make for one great story
Awesome tale of people living with life altering secrets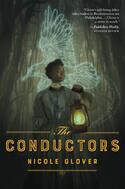 THE CONDUCTORS
by Nicole Glover
Featured as Fresh Pick on April 8, 2021
From a bold new voice in speculative fiction comes a vibrant historical fantasy of magic and murder set in the aftermath of the Civil War Read More »
Magic and murder in the post-Civil War time period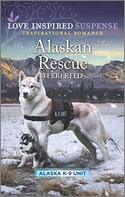 ALASKAN RESCUE
by Terri Reed
Featured as Fresh Pick on April 7, 2021
A mountain search-and-rescue missionturns into a fight for their lives.Sent to find a wedding party that disappeared during a hike, Alaskan state Read More »
A Fun Mountain Hike Turns Deadly in the First Book in the Alaska K-9 Unit Series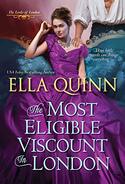 THE MOST ELIGIBLE VISCOUNT IN LONDON
by Ella Quinn
Featured as Fresh Pick on April 6, 2021
In bestselling author Ella Quinn's intriguing new Regency trilogy, a dashing suitor must decide if love and marriage are mutually exclusive . . . Viscount Read More »
After rejecting Viscount Turley's passionless proposal, will Georgie find love somewhere else?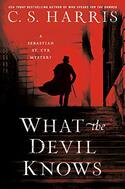 WHAT THE DEVIL KNOWS
by C.S. Harris
Featured as Fresh Pick on April 5, 2021
Sebastian St. Cyr thought a notorious killer had been brought to justice until a shocking series of gruesome new murders stuns the city in this Read More »
A regency mystery full of perplexing murders, shocking revelations and explosive action!
Regency sleuth pursues a Ripper-esque killer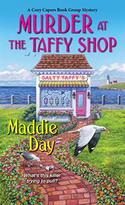 MURDER AT THE TAFFY SHOP
by Maddie Day
Featured as Fresh Pick on April 4, 2021
Cape Cod bicycle shop owner Mackenzie "Mac" Almeida and her mystery book club find a certain accusation of murder quite the stretch . . . &nbsp Read More »