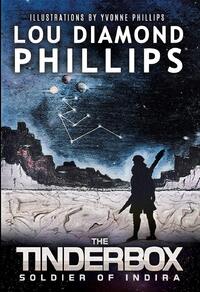 Soldier of Indira #1
Aethon Books
October 2020
On Sale: October 20, 2020
ISBN: 1949890538
EAN: 9781949890532
Kindle: B081X9SLBM
Hardcover / e-Book
Add to Wish List

From the imagination of actor Lou Diamond Phillips (La Bamba, Stargate Universe, Prodigal Son) comes an epic and unforgettable Science Fantasy tale.
Two worlds at war will bring them together... or tear them apart...
Everson didn't want to be a soldier. His parents forced him to serve, as all good Indiran men should. The only problem? His first battle against their mortal enemies goes horribly wrong and he winds up stranded on the enemy planet.
Now, Everson has to survive in this strange new land where everyone is out to get him. Not to mention, the planet Mano is covered in unforgiving desert. And he's the target of traitors who want to use him in a dastardly plot to overthrow their mad king, Xander the Firm, by having him retrieve a piece of mysterious and powerful ancient technology known as the Tinderbox.
But everything changes during a chance encounter with the king's daughter, Allegra. Despite her station, she's in as grave of danger from her own people as Everson is. And though their peoples have been at odds for centuries, an unlikely spark forms between them.
As their worlds come crashing down around them, their forbidden love might be the only chance to end this war forever. Or, it might just be the doom of everyone...
Imagine the intrigue of Game of Thrones mixed with the star-crossed romance of Romeo and Juliet... but in space! Inspired by Hans Christian Andersen's famous fairy tale of the same name, Soldier of Indira is perfect for fans of Outlander, Dune, Aurora Rising, and Stardust.
Start Reading THE TINDERBOX Now

Our Past Week of Fresh Picks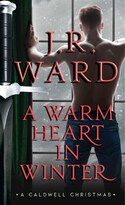 A WARM HEART IN WINTER
by J.R. Ward
Featured as Fresh Pick on November 28, 2020
#1 New York Times bestselling author J.R. Ward is heating things up this winter with a holiday novel featuring some of her most iconic Read More »
A Nor'easter, death, and danger are no match for love
A Black Dagger Brotherhood style Christmas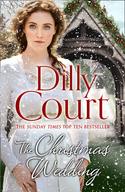 THE CHRISTMAS WEDDING
by Dilly Court
Featured as Fresh Pick on November 27, 2020
Holding the letter in trembling hands, Daisy's future crumbled before her – the words engraved on her heart forever. The village of Read More »
The new middle class cope with winter in 1867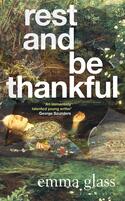 REST AND BE THANKFUL
by Emma Glass
Featured as Fresh Pick on November 26, 2020
A darkly shimmering novel of a nurse on the edge of burnout, by "an immensely talented young writer . . . Her fearlessness renews one's faith Read More »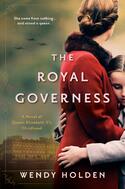 THE ROYAL GOVERNESS
by Wendy Holden
Featured as Fresh Pick on November 25, 2020
Sunday Times bestselling author Wendy Holden brings to life the unknown childhood years of one of the world's most famous figures, Queen Elizabeth Read More »
An Insider's Look Into Raising a Queen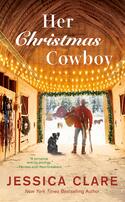 HER CHRISTMAS COWBOY
by Jessica Clare
Featured as Fresh Pick on November 24, 2020
From New York Times bestselling author Jessica Clare comes a Christmas Western filled with holiday cheer.Caleb Watson has been crushing on elementary Read More »
Another strong, sensitive, sexy cowboy hero written by Jessica Clare!
I'm hoping to turn Jessica Clare's Christmas cowboy romances into a yearly tradition!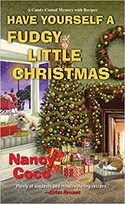 HAVE YOURSELF A FUDGY LITTLE CHRISTMAS
by Nancy Coco
Featured as Fresh Pick on November 23, 2020
Christmas on Mackinac Island brings a flurry of festive activity for fudge shop owner Allie McMurphy—but also a body in a snowbank . . .&nbsp Read More »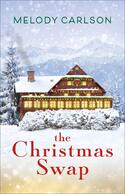 THE CHRISTMAS SWAP
by Melody Carlson
Featured as Fresh Pick on November 22, 2020
All Emma Daley wants this holiday season is a white Christmas. But the young teacher and struggling musician sure can't find that in sunny Read More »
A perfect book to curl up with by the fire and catch some cozy Christmas romance vibes!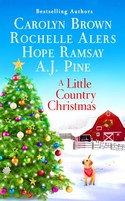 A LITTLE COUNTRY CHRISTMAS
by Rochelle Alers, Carolyn Brown, Hope Ramsay, A.J. Pine
Featured as Fresh Pick on November 21, 2020
From matchmaking carolers to a festive lights competition, four bestselling authors explore the magic of the holidays in these heartwarming small towns.The Perfect Christmas Read More »
Sometimes you have to rediscover the joy of the season.