"With something for all, THE TINDERBOX is an exciting whirlwind of a fantasy!"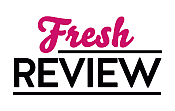 Reviewed by Karen Siddall
Posted October 22, 2020

Due to the deep tunnels burrowed through its core, the planet split into two pieces and became caught in a perpetual orbit of each other. But because there was ample warning of the impending schism, most of the populace was evacuated to large Astral Repatriation Communities (ARCs) and sent into space. When the two halves were deemed stable, the people returned to the surface of the now two planets: Indira and Mano. Eons passed, and two separate cultures evolved, and because of their differences, they came to hate and fear each other embroiled in eternal warring.
In the latest war, Indira, with their more advanced technology and weaponry, launches an attack on a distant region of Mano only to discover that incomplete intelligence has failed to tell them that King Xander of Mano has inadvertently ordered all of his militia to the very location of the attack. The move had been prompted by a reason unrelated to the current conflict: Xander, trying to avoid the fulfillment of an ancient prophecy that foretold the collapse of his reign should his only daughter, Princess Allegra, marry a common soldier, had simply sent all the soldiers out of the city.
The massive battle is a rout, but it is the Indirans that end up fleeing for their lives, and during the ensuing chaos, one very special soldier is left behind for dead, Prince Everson, the heir to the throne of Indira. Everson, a dark-skinned prince, trying to blend among the entirely light-skinned population, is stranded on Mano and is unable to stay hidden for long. When Xander's chancellor and his lover, one of the four Tellers (magi seers) to the king, capture him, they plot to use him to fulfill the prophecy and the throne for themselves.
Everson has no choice but to participate, and while completing the first part of the prophecy, he has a vision of the beautiful Allegra and that they are the key to ending the wars and bringing their people back together. But first, he must escape.
THE TINDERBOX by Lou Diamond Phillips is an entertaining whirlwind of a story. In it, he's created two very different worlds, peoples, and cultures that rose from what was once one. They are constantly at odds, and it will take the fulfillment of a prophecy to get them back together. The hero, Everson, seems a regular guy, albeit a prince, but he's flawed with a tendency to laziness until he's under pressure and needs to step up. The princess is a smart, sweet girl chafing under a lifetime of restrictions and dreams of normalcy in her secluded and sheltered life.
The supporting cast is a diverse group and absolutely full of wonderful characters. My favorites are the Leftists--the descendants of the people that didn't make it onto one of the ARCs and had to ride out the splitting up of their planet hiding underground. King Xander, already in sad shape when the story begins, degenerates even further and is the source of the most shocking development in the book.
Because of the necessary world-building and history, the book requires a bit of exposition to set things up. Still, the action begins quickly, and Phillips writes some fabulous battle scenes and an awesome arena fight that includes large flying creatures called birduns that the participants ride. Events come to life on the page.
THE TINDERBOX is based on elements of the story of the same name by Hans Christian Andersen, but there is so much more to this telling than the fairy tale. I recommend this book to Sci-Fi/Fantasy readers that prefer more action on the ground rather than in space. It is more of the story of a quest than a space opera, and it would be enjoyable for all.
SUMMARY
From the imagination of actor Lou Diamond Phillips (La Bamba, Stargate Universe, Prodigal Son) comes an epic and unforgettable Science Fantasy tale.
Two worlds at war will bring them together... or tear them apart...
Everson didn't want to be a soldier. His parents forced him to serve, as all good Indiran men should. The only problem? His first battle against their mortal enemies goes horribly wrong and he winds up stranded on the enemy planet.
Now, Everson has to survive in this strange new land where everyone is out to get him. Not to mention, the planet Mano is covered in unforgiving desert. And he's the target of traitors who want to use him in a dastardly plot to overthrow their mad king, Xander the Firm, by having him retrieve a piece of mysterious and powerful ancient technology known as the Tinderbox.
But everything changes during a chance encounter with the king's daughter, Allegra. Despite her station, she's in as grave of danger from her own people as Everson is. And though their peoples have been at odds for centuries, an unlikely spark forms between them.
As their worlds come crashing down around them, their forbidden love might be the only chance to end this war forever. Or, it might just be the doom of everyone...
Imagine the intrigue of Game of Thrones mixed with the star-crossed romance of Romeo and Juliet... but in space! Inspired by Hans Christian Andersen's famous fairy tale of the same name, Soldier of Indira is perfect for fans of Outlander, Dune, Aurora Rising, and Stardust.
---
What do you think about this review?
Comments
No comments posted.

Registered users may leave comments.
Log in or register now!